Social media drives a wedge between Bengal CPI(M)'s young and old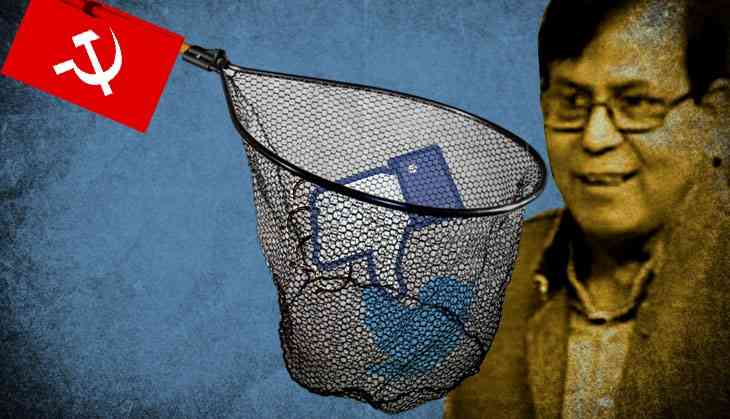 How members of the party conduct themselves on social media has become a sore point for the West Bengal CPI(M) unit in recent days after its Rajya Sabha MP Ritabrata Banerjee was criticised on the social media and censured by the party for his ostentatious display of an expensive Mont Blanc pen and Apple Watch.
The episode came to light after a CPI(M) worker alleged that Banerjee had complained to his company after he allegedly posed a question to the legislator on his "expensive lifestyle".
Earlier this month, Banerjee had uploaded a picture of himself sporting the pen and smart watch. The CPI(M) worker, Sumit Talukdar, then commented on the photo and sought to know how Banerjee paid for it considering the communist ideology dictates modest living.
A new committee
To prevent any such future faux pas, the party has formed a committee for monitoring information propagated on social media sites. From now on, party workers will reportedly need to consult members of the committee members before posting anything online.
A guideline to this effect was published a week ago. The four-member committee, which comprises of bother senior and junior party workers, will give a final decision on what can or cannot be posted.
It has also been decided that no party members can lodge any complaint against any party workers in the social forum. If this rule is violated, action will be taken.
The party can even cancel the membership of the party worker if it was seen that they failed to comply with the orders.
Senior vs junior
Mohammed Salim, a senior CPI(M)leader, said, "We have seen that young party leaders are more inclined to complain using the social media platform, violating party norms. If anybody has grievances against any party leaders they should speak inside the party, not on social media forums. "
The party has also issued a guideline that they do not support ostentatious display of personal wealth in public places as it is beyond party's principle.
Sources in the state CPI(M) said that the party is worried about the increasing feud in ideologies between junior party leaders and senior party leaders. The youth brigade wishes to use social media as a tool to propagate information and the party's stand on several issues, but the old party leaders do not agree.