Shiv Sena slams BJP for 'poking its nose' into Rahul Gandhi's food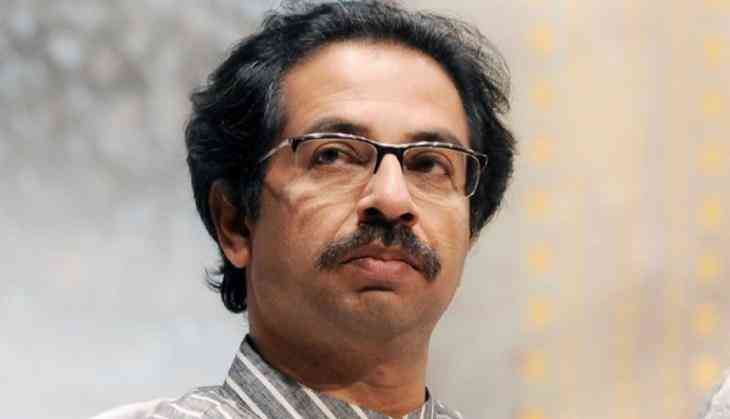 Under fire from BJP leader BS Yeddyurappa for allegedly "eating non-vegetarian food" before going to a temple, Congress President Rahul Gandhi and Karnataka chief minister Siddaramaiah have found support from an unlikely quarter: the Shiv Sena.
In the party mouthpiece Saamna, Shiv Sena supremo Uddhav Thackeray has written, "Since Rahul Gandhi is giving sleepless nights to BJP leaders in Karnataka, they have stooped down to such a level and are indulging in cheap politics. Yeddyurappa alleged that Rahul Gandhi consumed non-vegetarian food before going to the temple. Congress promptly denied it and even produced proof that Gandhi had, in-fact, eaten pure vegetarian food. The jibes taken at Rahul Gandhi and Siddaramaiah prove that BJP leaders have lost their mental balance. What Rahul had on his plate is a secondary issue. The main issue is that BJP is rattled to the core in the state".
The editorial further reminds BJP how Rahul Gandhi had given it a tough fight in Gujarat and predicts that the same might be repeated in Karnataka
"When he visited temples in Gujarat and participated in poojas at different places, BJP resorted to sharp criticism. This is only out of the fear that if Congress also takes a Hindutva line, the BJP will not be left with any issue to campaign on".
"The soft Hindutva adopted by Congress in Gujarat and its outcome has left the BJP leaders worried. They are afraid that Karnataka will be a repeat of Gujarat. BJP leaders are frustrated by the growing support to Rahul Gandhi in Karnataka. Like in Gujarat, Rahul Gandhi is visiting every possible mosque and temple in Karnataka. And this has left BJP leaders fuming as Congress is systematically cornering the BJP just like it did in Gujarat. Former Chief Minister and face of BJP in this election BS Yeddyurappa has only exposed how helpless BJP is," the editorial says.
Slamming Yeddyurappa, the editorial says that "no one should poke one's nose into what the other person is eating".
"People sacrifice animals to some deities in Maharashtra too. It is tradition at many places. Such customs and traditions should be kept limited to religious programmes. Invoking them in politics for short term gains is not good politics. We don't know whether Indira Gandhi was vegetarian or non-vegetarian. But the fact is that she was strong enough to break Pakistan into two pieces. We should be more concerned about political performance of a leader rather than his eating habits," the editorial says.
However, it is not known if the Shiv Sena's remarks will help or harm the Congress' prospects in Karnataka. After all, the party is known for its tough stand on the border dispute between Maharashtra and Karnataka. It is the Sena's long pending demand that Belagavi be included in Maharashtra as the majority of the people there speak Marathi.
The editorial must be viewed in context of the Shiv Sena's deteriorating ties with the BJP and the manner in which Thackeray spares no opportunity in attack the party.
The BJP, however, has slammed the editorial.
BJP spokesperson Madhu Chavan said, "The editorials are not even worth acknowledging, leave alone commenting on. Shiv Sena has only one point agenda - to spew venom against BJP at every opportunity."
A senior BJP leader who did not wish to be named said, "Shiv Sena has come to such a pass that it has realised the blunder it has committed by snapping ties with BJP. Despite claiming to be the saviour of Marathi people, it has never been able to win Mumbai civic polls on its own. It has no presence beyond Mumbai, Pune and Nashik. Out of political compulsion, it has to please parties like Congress."