Section of BJP opposes Rajendra Gavit's nomination from Palghar Lok Sabha seat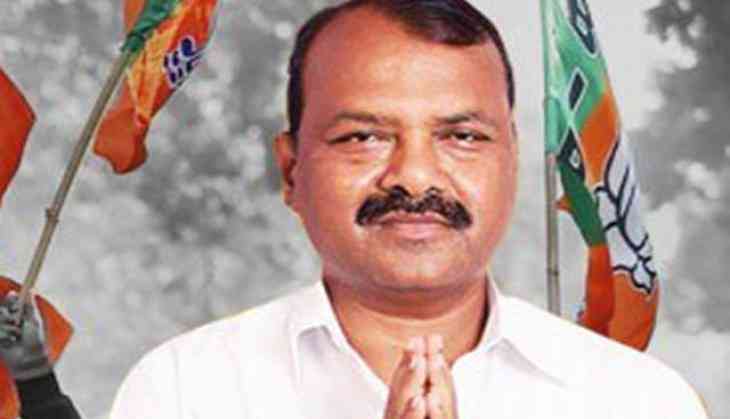 A section of BJP workers and leaders in the district have opposed the candidature of Rajendra Gavit, who recently quit the party to join the Shiv Sena that nominated him for the Palghar Lok Sabha seat. Gavit, a tribal leader, had joined the BJP last year after quitting the Congress and won the Palghar Lok Sabha seat in a bypoll.
On Tuesday, he quit the BJP and joined ally Shiv Sena, which nominated him from the same constituency. As part of the pre-poll alliance between the BJP and the Sena, the Palghar seat adjoining Mumbai fell in the latter's kitty.
During a meeting of some BJP workers and leaders in Palghar on Thursday, they opposed Gavit's candidature saying the BJP had committed a mistake in giving the seat to Shiv Sena. BJP Palghar district president and Talasari MLA Pascal Dhanare, who led the meeting, said, "We have been working hard since months to elect the BJP nominee from the constituency and our efforts have now gone in vain."
"The BJP had two seats in Konkan- in Bhiwandi and another one in Palghar. But with this latest arrangement, the party will be left out with just one. If this continues, the BJP will be extinct from Konkan," he said.
Meanwhile, at a rally in the district Bahujan Vikas Aghadi (BVA) leader and MLA Hitendra Thakur lashed out at Gavit for switching. "It is shameful to do so as he is betraying the voters. They are confused as to which party the candidate belongs to," he said. Last year, the Palghar Lok Sabha seat had fallen vacant following the death of sitting BJP MP Chintaman Wanga.
In the bypoll, the BJP and the Sena, though allies in Maharashtra and at the Centre, fought against each other. The BJP had fielded Gavit, while the Sena had given ticket to Chintaman Wanga's son Sriniwas Wanga, who had lost.
-PTI