SC verdict on polls: Problematic to de-link caste from elections, say experts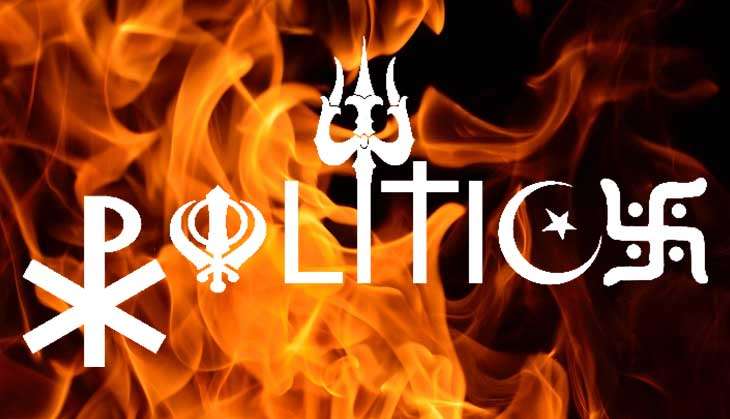 There is a fundamental problem with the Supreme Court judgement passed on 2 January that has barred political parties from seeking votes in the name of religion, caste and creed.
Both are active realities that have impacted politics in India since before Independence and it will be easier said than done to try to de-link electoral politics from them.
But both have different relationships with elections, with religious consolidation having acted as a divisive force and caste-based consolidation as a leveler.
Religion condition
Indian polity has rejected, over the years, the only party that openly functioned for the Hindus, the Hindu Mahasabha. However, parties liked the BJP and Shiv Sena openly identify themselves with Hindutva, which is essentially their own brand name for Hinduism.
Though the Congress is not identified in the same league, Hindu upper-caste males have long dominated its power structures.
Likewise, the Shiromani Akali Dal (SAD) was formed on the basis of the Sikh identity and the AIMIM is literally the All India Council of the Union of Muslims.
How exactly will these parties be forced to change the way they operate will be interesting to watch.
But the other aspect of the judgement that is getting lesser attention is how will this play out for politics of the Dalits and the backward classes.
How will such politicians and political parties that contest elections in the name of fighting for freeing lower castes and backward classes from the historical shackles of socio-economic inequality now operate?
While this is the raison d'être of political parties like BSP, RPI, SP, JD(U), RJD, among others, Congress and BJP also have a large number of politicians from lower castes and backward classes.
How will the oppressed fight?
Noted political analyst and Dalit-rights activist, Kancha Ilaiah, told Catch that he found the judgement unexpected and problematic. He said while religion is a personal phenomenon, caste is a social construct, like race.
He asked, for example, can it be imagined that in South Africa, political parties that fight for the rights of the blacks cease to exist? Ilaiah cautioned that this will create major problems for the oppressed because in such a situation, who will fight for their rights?
He also explained by example that suppose, some political party in India says tomorrow that it will fight to remove untouchability. Will this judgement allow such a party to do this?
Ilaiah reminded that even BR Ambedkar had formed a federation for the Scheduled Castes. He argued that since caste is a reality that the Constitution and even the Supreme Court have not been able to abolish, how will this judgement be implemented?
What about the Constitutional recognition of caste?
Professor Vivek Kumar of Jawaharlal Nehru University was also critical of the judgement and raised a fundamental question. He said that 'Scheduled Caste' is a Constitutional category and seats are reserved for those belonging to this category in elections.
If the SC judgement was to be implemented, how will this be tackled? His query raises a very fundamental question - that in pursuit of this judgement, will reservation for SCs in elections be struck down?
Professor Sukhadeo Thorat, former Chairman of the University Grants Commission and author of Dalits in India: Search for a Common Destiny, had a different take. According to him, through this judgement, the apex court only seems to be saying that politicians should not merely talk about identities, but issues.
He said politicians appeal to people of particular castes to come together and vote for them but do not talk in terms of issues. This judgement will force them to talk about Dalit's issues, Thorat added.
Professor Badri Narayan of the Allahabad-based G.B. Pant Social Science Institute refused to comment extensively on the judgement because he said he wouldn't contradict what the Supreme Court had to say.
However, he did venture to say that caste was a very vibrant socio-economic construct and in practice, he did not see the possibility of the end of its impact on the political process. Democracy, in fact, has promoted caste, he added.
It was in October 2016 that a seven-judge bench of the top court had begun debating whether seeking votes in the name of religion was a corrupt practice under India's election laws. The issue was then referred to a Constitution bench.
Given the debate it has triggered, the judgement is not likely to be the last word on the issue in terms of practice.