Sacked ministers & illegal mines: is Akhilesh making a last-ditch effort to change things?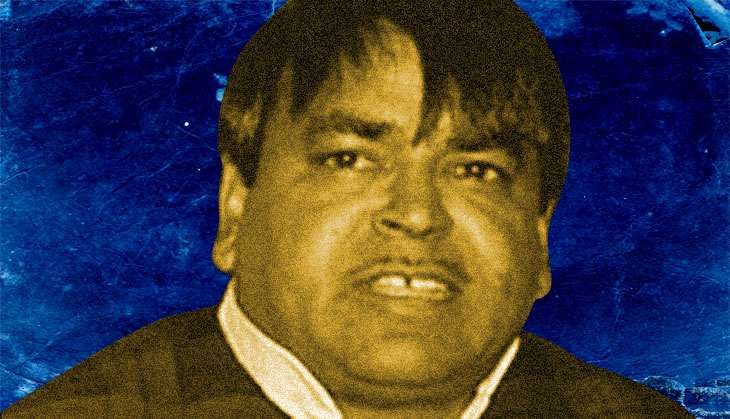 Uttar Pradesh Chief Minister Akhilesh Yadav sacked his mining minister Gayatri Prasad Prajapati and Panchayati Raj Minister Raj Kishore Singh Monday.
Prajapati has been alleged to be the most corrupt minister in the state. Singh faces allegations of land grabbing.
While Prajapati defeated Congress MP Sanjay Singh's wife Ameeta Sinh from Amethi, while Raj Kishore Singh was a legislator from Haraiyya. Prajapati was made a minister in 2013.
During its recent Tiranga Yatra, the Bharatiya Janata Party alleged that Raj Kishore made money out of flood relief, public distribution of ration and construction work.
Tremors within
The dismissal of Prajapati has a tremor-like significance as he was extremely close to Samajwadi Party president Mulayam Singh Yadav and was considered to be its money bag.
Amitabh Thakur, a police officer with the rank of an inspector-general, filed a complaint last year claiming Yadav threatened him over the phone for pursuing a case against Prajapati at the Lokayukta court.
Thakur's wife Nutan, a Right to Information activist, filed a complaint of corruption against Prajapati.
Prajapati's dismissal comes three days after the Allahabad High Court rejected the state government's plea to withdraw its order for a CBI probe into illegal mining.
The case
On 28 July, a division Bench of Chief Justice DB Bhosale and Justice Yashwant Verma asked the investigating agency to probe if the mining leases of a number of lessees had been unlawfully extended after their expiry in 2012.
While ordering the CBI probe, the court rejected affidavit filed by all district magistrates stating that there was no illegal mining in their respective districts.
The court described the affidavit of principal secretary, mining that a committee had been set up to look into the allegations of illegal mining as an eyewash.
The case was slated to come up on 12 September but with Eid-uz-Zuha falling on that day, it was to be postponed to another later date.
Like in the Yadav Singh case when the government brazenly went ahead to prevent a CBI inquiry against the Noida engineer, this case was taking almost similar recourse to convince the court against the CBI inquiry.
One last try
The move to sack Prajapati is being seen as Akhilesh Yadav's last-ditch effort to improve his image. The other view is that it could be yet another episode in the family feud.
The attempt at image building, which is more of a charade, is apparently due to the pressure of CBI inquiry at the high court's instance because when Akhilesh undertook a similar window dressing in December 2015, Gayatri Prajapati was spared the axed.
Who is Prajapati?
Prajapati's story is one of rags to riches. He was issued a below poverty line (BPL) card at Parsawa village of Amethi in 2002.
After he became a legislator in 2012, he was issued an above poverty like (APL) card. His declared income then was Rs 3.71 lakh.
According to the complaint filed by Nutan Thakur, Prajapati had accumulated wealth to the tune of Rs 942.5 crore. His estimated worth is now alleged to be around 2 lakh crore.
The then Lokayukta NK Mehrotra had registered a case of disproportionate assets against the powerful minister on the basis of three complaints filed against him.
One complaint pertained to the minister sheltering illegal mining in the Sonebhadra region.
Due to Mulayam's strong backing, Amitabh Thakur and his wife were victimised in every possible way but Prajapati got away unscathed.
Matter of mines
Illegal mining has worked like a minting machine for successive governments which have not bothered about the havoc it has wreaked on the environment.
Naseemuddin Siddiqui, who was the mining minister, was similarly alleged to have amassed illegal wealth through unlawful exploitation of the state's minerals.
One of the poll promises made by Akhilesh was to file a corruption case against Siddiqui. For reasons best known to the chief minister, the issue wasn't even discussed.
The government had made its intentions of protecting illegal miners clear from the very beginning when young IAS officer Durga Shakti Nagpal was suspended in 2013 for stopping illegal quarrying of sand from Yamuna and Hindon rivers on a complaint by a local SP leader Narendra Bhati.
After Nagpal's suspension Bhati boasted of the bonhomie which he enjoyed with the powers that be. In an interview to a TV channel, Bhati said, "I telephoned Chief Minister Akhilesh Yadav and Mulayam Singh at 10.30 am and by 11.11 am she had been suspended."
Bhati had called it the 'power of democracy'.
Edited by Jhinuk Sen
Also read: CM Akhilesh Yadav sacks two ministers from UP cabinet
Also read: Uttar Pradesh: palace intrigue has left Akhilesh Yadav powerless, SP rudderless
Also read: Multitasker-in-Chief: Akhilesh holds 57 portfolios in his own cabinet