Right to left, left to right & right again: Will changing party symbol reverse MNS' fortunes?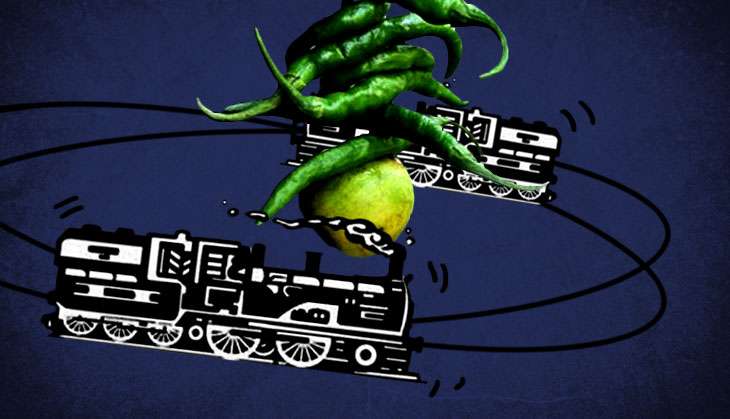 He hails from the family of one of the most influential reformists and anti-superstition activists of Maharashtra. And not only this, he had been critical of all people who advocated superstitions and has been vocal about his thoughts on several 'sentimental' issues.
However, the rough patch he has been going through for the last seven years has forced him to surrender to superstitions to revive his life and his organisation.
This is Raj Thackeray, chief of Maharashtra Navnirman Sena (MNS). Grandson of Prabodhankar Thackeray and nephew of Shiv Sena supremo Bal Thackeray, Raj has been following the footsteps of his ancestors when it came to their no-nonsense opinion on blind faith and superstitions.
But now, he too seems to have found refuge in the very thing he never endorsed.
The matter of rail engines
After parting ways with Shiv Sena in 2006, Raj Thackeray formed his own party. When it was enrolled with Election Commission, MNS picked a railway engine as its symbol. Initially, the image of the railway engine was shown moving from right to left.
MNS contested all elections since its formation under this symbol. While it could not make a mark in the civic body elections, everyone was rather surprised, the Opposition not so pleasantly, when the party won 13 Assembly seats with a considerable vote percentage.
The victory gave the party the impetus it needed and MNS also performed well in the Municipal Corporation of Greater Mumbai (MCGM) elections and became the single largest party in the Nashik Municipal Corporation.
However, the overall performance, despite being in power at Nashik and having won 13 Assembly seats, was rather dismal.
The original symbol showing the railway engine moving from right to left was changed immediately after 2009 elections. The party was hoping that by changing the direction of the engine, their fortunes too might change direction towards the not-so-dismal.
While announcing this, Raj gave it his own sentimental touch. "Since Marathi is written from left to right, and Urdu is opposite, the direction of the railway engine has been changed accordingly," Raj said.
But clearly, that was not the right direction.
Left to right, not right enough
But a decade of debacles seems to have forced Raj and his colleagues to introspect. And they seem to have come up with an even more bizarre solution to revive the party.