Reactive Opposition fields Meira Kumar for President. But it's too little, too late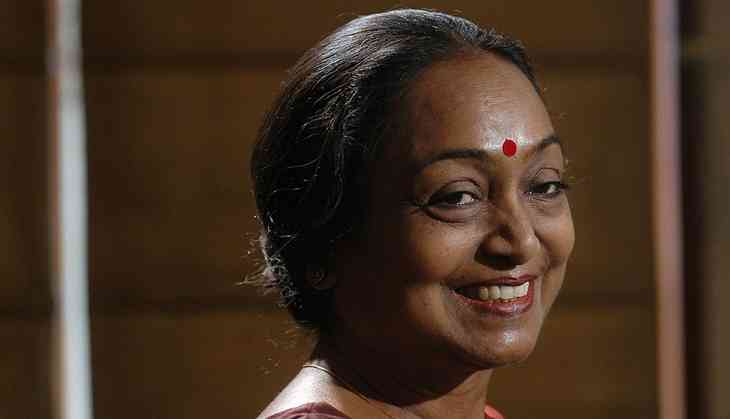 (Sumeet Inder Singh/Getty Images)
A united Opposition, sans Nitish Kumar's JD(U), have announced former speaker Meira Kumar as their candidate to take on Ram Nath Kovind, the NDA's choice. The announcement has expectedly made it a Dalit versus Dalit contest but the way the BJP made the first move, taking the Opposition by surprise, Kumar's candidature looks like an afterthought.
Although, Kumar's candidature will put Nitish Kumar in a quandry as she hails from Bihar. Earlier, Nitish had decided to break ranks with the Opposition by announcing his support for Kovind. The Bihar CM is unlikely to reconsider his decision.
Days after BJP Chief Amit Shah, after a meeting of the party's Parliamentary Board, announced the name of the then Bihar Governor Ram Nath Kovind, an old RSS hand who later joined the BJP, the Opposition finally met at Parliament Library Building to take a decision. The Left was clear on the need of putting up a candidate.
After the meeting Congress President Sonia Gandhi announced that Meira Kumar would be the opposition candidate. The meeting was attended by a host of political parties, including the Congress, SP, BSP, TMC, NCP, the CPI, CPM, DMK, RLD, among others.
Political observers feel that the Opposition is essentially reacting to the government and instead it should have announced its candidate earlier.
"It would have been better had the Opposition announced their candidate last week," says Zoya Hasan, a political scientist and who retired as a professor at JNU. "Now, they seem to have ended up responding and reacting to BJP's decision to field Kovind, a Dalit. It looks like the BJP has forced their hand," she says explaining how the opposition may have been forced to put up a counter-Dalit face. "The Opposition could have set the terms of contest," Hasan says.
"Congress is not capable of acting as a responsible opposition party," says MP Ahirwar, a professor at Banaras Hindu University. "They delayed the decision has given the BJP the upper-hand," Ahirwar feels.
Another analyst who did not wish to be quoted says announcing Meira Kumar's name before the BJP's decision could have had ensured that Nitish doesn't break ranks. "She is from Bihar, a Dalit and daughter of Jagjivan Ram," the analyst says.
Hasan feels that the Opposition's decision to field Kumar, a senior politician of some standing, after having served as a Union minister and later as a speaker, is a good choice and puts the likes of Nitish Kumar in a fix. Although, the Opposition may have been forced to zero-in on Kumar after Mayawati's statement where she said that she would only support the Opposition's candidate if it were a Dalit. "Mayawati seems to have forced their hand," Hasan says. Like Mayawati, Meira Kumar, too, comes from the dominant Jatav community within Dalits.
"Meira Kumar, as a politician and Speaker has a much better track record than Kovind," Ahirwar points out.
Not everybody thinks Kumar is a good choice. Shaibal Gupta, the social scientist and founder member secretary of Patna based Asian Development Research Institute says "Meira Kumar is an inconsequential politician who always sought office instead of working towards emancipation of the marginalised."
With BJP-led NDA fielding a Dalit and the Opposition responding with its own Dalit face, the race for the country's top post now looks more like a contest on lines of identity.
"It is unfortunate that this important election has been reduced to identity politics," Hasan rues. "It should not have been matter of identity, but of ideology and who can better safeguard the Constitutional values," Hasan explains adding that it is at least good that there is a contest.