Rajouri Garden by-poll in Delhi: AAP in the doldrums after losing deposit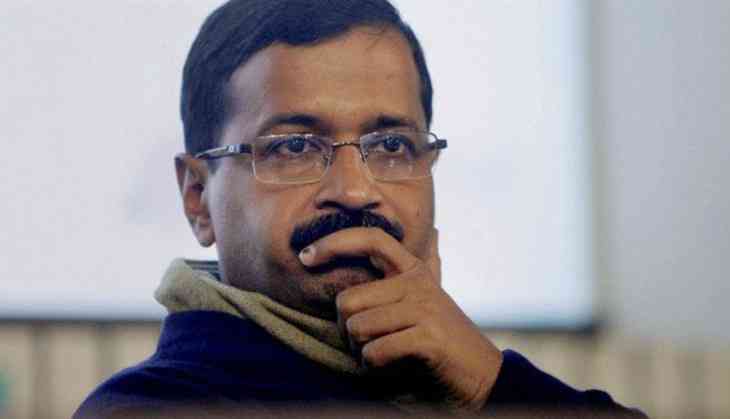 The municipal polls in Delhi are just 10 days away, and Arvind Kejriwal's Aam Aadmi Party has suffered a massive jolt. In a by-poll for the Rajouri Garden Assembly seat, Delhi's ruling party not only finished a distant third, but its candidate, Harjeet Singh, also lost his deposit.
Manjinder Singh Sirsa, a member of the Shiromani Akali Dal contesting on a Bharatiya Janata Party ticket, won the seat with 40,602 votes, a massive 51.99% of the total votes polled. In contrast, AAP got a mere 10,243 votes. In 2015, Sirsa had lost the poll to AAP's Jarnail Singh by over 10,000 votes.
In terms of percentage swings in contrast to 2015, the AAP lost 33% of its vote share, while the BJP gained 14%.
Jarnail's resignation from the seat in January to contest Assembly polls in Punjab had necessitated the by-poll. With AAP's defeat in Rajouri Garden, the decision to make Jarnail contest in Punjab has proven to be a disaster all the way. He lost to former Punjab CM Parkash Singh Badal in the Lambi constituency in Punjab, was not re-fielded in the Rajouri by-poll either, and his replacement candidate did not just fail to win the seat for AAP, he lost his deposit too.
Gains for Congress
The Rajouri Garden result has given a fillip to not just the BJP but the Congress too, which has bagged the second spot. Congress's Meenakshi Chandela won nearly 26,000 votes, a vote-share of over 33%, significantly up from the 12% she managed in 2015.
The Congress will see this as an indication of its revival in the national capital, and will get a morale-booster for its campaign for the forthcoming municipal elections.
Sirsa's comeback
For Sirsa, this is a comeback of sorts, since he had won the same seat in the 2013 polls, but lost to AAP in the wave of 2015. He is now all set to be known, once again, as the richest MLA in Delhi, with declared assets of Rs 185 crore.
Let's vote for development. Let's vote for the commitment of Narendra Modi Ji. pic.twitter.com/G12D4d6XbA

— Manjinder S Sirsa (@mssirsa) April 7, 2017
His predecessor, Jarnail, was a journalist before joining AAP. He hit the headlines in 2009 after he flung a shoe at then-Union Home Minister P Chidambaram at a press conference, apparently angered by the Central Bureau of Investigation's clean-chit to Congress leader Jagdish Tytler in one of the anti-Sikh riots cases from 1984. His decision to quit the Delhi Assembly and jump into the Punjab polls midway through his term is likely to have come as a disappointment for his supporters in his erstwhile constituency.
Delhi Deputy Chief Minister Manish Sisodia has reportedly also admitted to this.
It has also been reported that Jarnail did not contest again because he had just got himself enrolled as a voter in Punjab, and it was difficult for him to change his status back to being a voter in Delhi so soon.
Implications for AAP
This by-poll result has come as a third successive disappointment for AAP, coming close on the heels of its no-show in Goa and a lukewarm performance in Punjab.
The timing and the scale of the defeat will send chills down the spines of AAP cadres, with the Delhi municipal polls set to be held on 23 April.
This is the first time the party is trying its luck in the municipal polls, and it has had a rough time already, with one controversy after another affecting it.
AAP's official count in the 70-member Delhi Assembly will come down to 66. For practical purposes, the count has dipped lower because many other AAP MLAs have either rebelled or have been expelled. These include Ved Prakash, who recently joined the BJP, Sandeep Kumar, who was sacked from the party over a sex scandal, rebels Devender Sehrawat and Pankaj Pushkar, and Rajesh Rishi, who is angry with the party.
Two AAP MLAs are facing probes – Amanatullah Khan, facing a CBI probe, and Jitender Tomar, facing a police investigation.
Additionally, the Election Commission's action against 21 AAP MLAs over an office-of-profit controversy, is pending.