Rajasthan's gag ordinance lapses but the draconian Bill is pending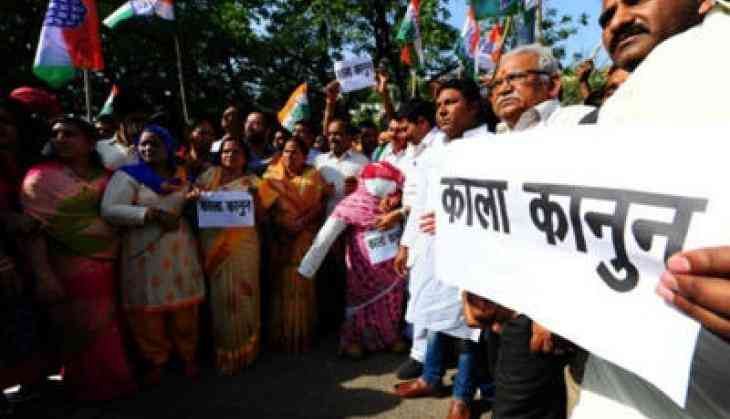 The controversial Criminal Law (Rajasthan Amendment) Ordinance 2017, which led to a nationwide uproar and forced the state government to rethink about its passage, lapsed on Monday.
The ordinance was brought to force by the Vasundhara Raje-led BJP government in the state on September 6 and a bill to replace it was tabled in the state Assembly on October 23. However, facing criticism from all corners, the government referred the bill to the Select Committee of the House for a review on October 24.
The ordinance was valid for a 42-day period. And since it could not get cleared by the Rajasthan legislative Assembly, it lapsed automatically at midnight on this Sunday.
"Legally, the ordinance no longer stands. It has lapsed as it could not get passed in the Assembly," confirmed senior Minister in the State, Gulab Chand Kataria, adding that the bill replacing the ordinance was under the consideration of the Select Committee, which would take a call on its fate.
However Kataria, Home Minister in the State was non-committal about the future of the Bill. Whatever the committee felt -- whether the ordinance could be re-introduced in the House as it was or with certain amendments -- would be done and that if it thought otherwise, the matter would end there, he said.
Kataria heads the Select Committee, which is expected to submit its report in the first week of the coming Assembly session. The next meeting of the committee is scheduled for December 27.
The Rajasthan Government had promulgated the Criminal Laws (Rajasthan Amendment) Ordinance, 2017, which sought to protect serving and former judges, magistrates and public servants in the state from being investigated for on-duty action, without its prior sanction.
It also aimed at barring the media from reporting on such accusations, till the sanction to proceed with a probe came from the government. Any violation of this entailed the media persons with two years of jail and a hefty penalty.
With Agency Inputs