"If you're anti-national, so are we": JNU students write to Kanhaiya, Umar & Anirban
Catch Team
| Updated on: 14 February 2017, 5:48 IST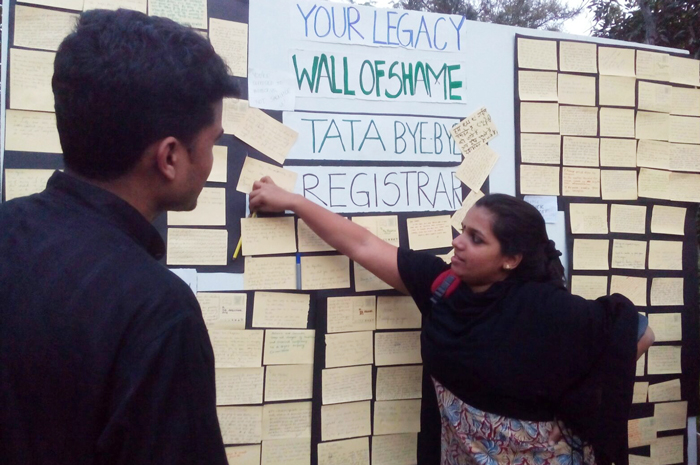 The students and faculty of Jawaharlal Nehru University have been on a warpath ever since JNUSU president Kanhaiya Kumar was arrested on 12 February. But they have expressed their dissent in extremely creative ways - from a human chain spanning the entire length and breadth of the campus to lectures on nationalism by top scholars.
The wall of shame
The latest in this series is the "Wall of Shame" in which students have put up against the university registrar Bupinder Zutshi. The wall basically consists of short notes to Zutshi, who many see as the brain behind the "crackdown". The messages to Zutshi range range from the angry to the flirtatious.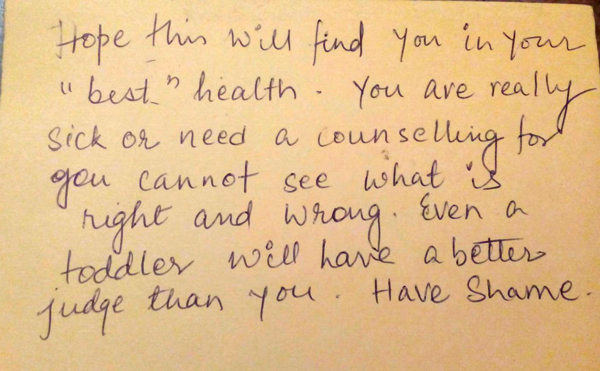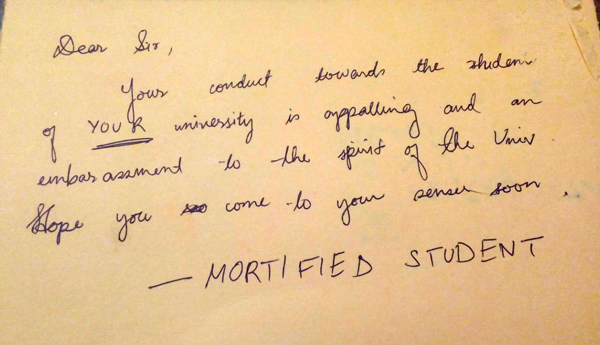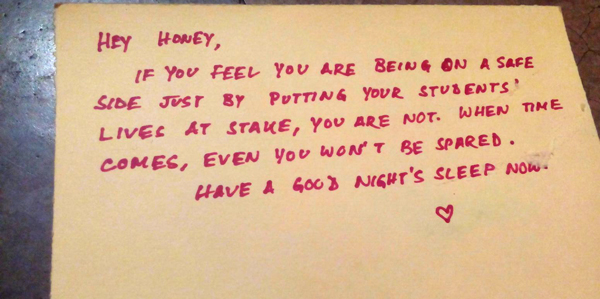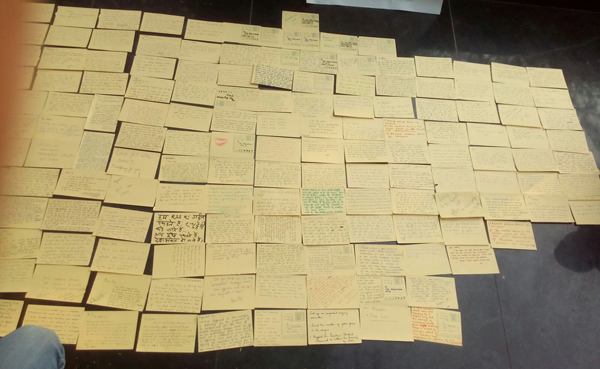 One of them reads, "Hey Honey, if you feel you are being on the safe side by putting your students' lives at risk, you are not. When the time comes, even you won't be spared. Have a good night's sleep now". The letter ends with a heart sign.
Another one slams Zutshi in quintessentially JNU vocabulary. "Bupinder Zutshi is a case-character of an in-equal, hierarchical, patriarchal setup.....Down with feudalism, brahminism, capitalism!"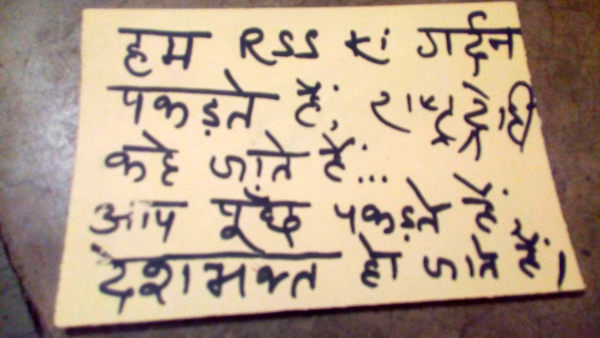 To the jailed with love
In contrast to the ridiculing of Zutshi are the letters being written to the 3 JNU students who are presently in jail under sedition charges - Kanhaiya Kumar, Umar Khalid and Anirban Bhattacharya. The short letters have been tied up together in a section called "to the jailed with love".
One of the letters reads, "Dark and difficult times lie ahead. Soon we must face the choice between what is right and what is easy. You have friends here."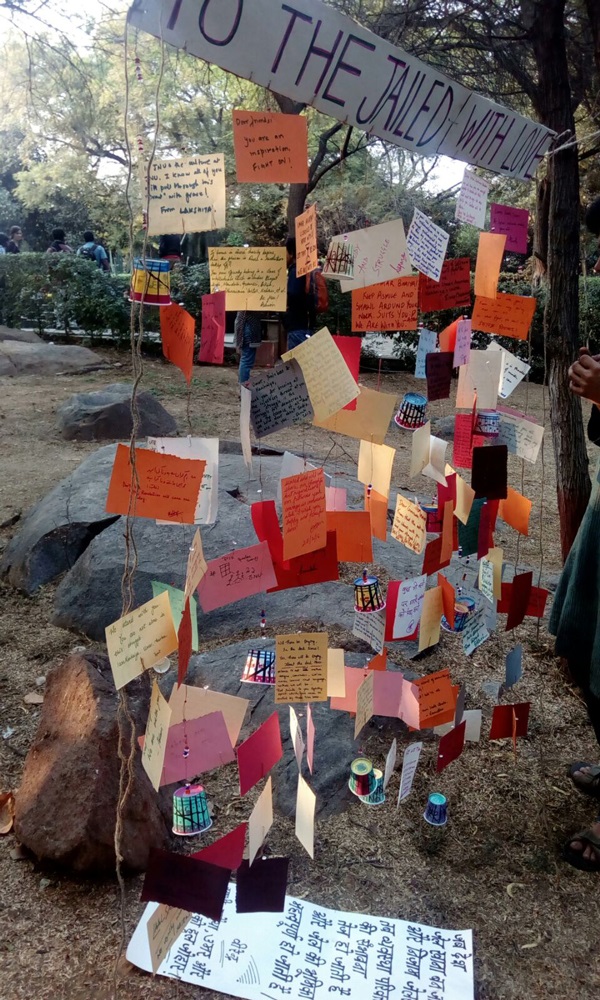 True to JNU's cosmopolitanism, the letters aren't just in English or Hindu but also Urdu, Bengali, Malayalam and Tamil.
Yet another one says, "If the state terms you anti-national, we are all anti-national".
Another letter which addresses Khalid in particular reads, "Dear Umar Bhaiya, keep a smile and shawl around your neck. It suits you. We are with you."