Punjab: how 2 expelled leaders are giving the Congress a hard time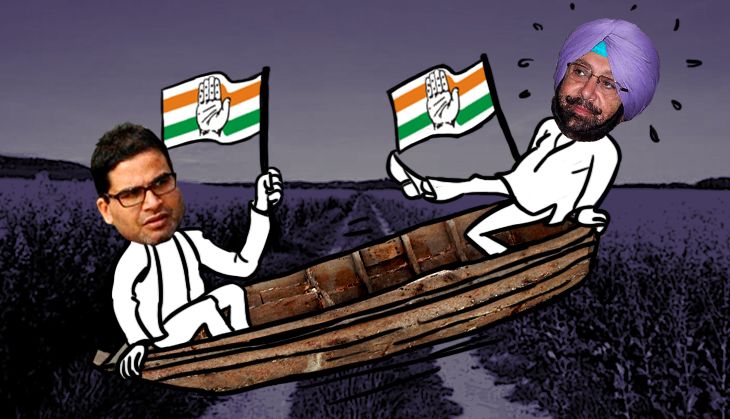 It is over a month since the Congress expelled Bir Devinder Singh and Jagmeet Singh Brar, vocal critics of the party's Punjab chief Amarinder Singh, for indulging in "anti-party activities". But they continue to give headaches to the party.
Most recently, it was their meeting with the Congress' election strategist Prashant Kishor that has made the leadership uncomfortable. Kishor was apparently trying to placate Brar and Devinder but since he had not taken Amarinder into confidence, it led to speculations of a rift.
The meeting was seen as Kishor going beyond his brief of being an election strategist, with Amarinder reportedly saying it was he who ran the Congress and Kishor should not interfere in such matters.
Although Amarinder later said the issues with Kishor had been sorted out, speculation is rife that the strategist is thinking about parting ways with the party. This despite Amarinder describing Kishor as an asset for the party and declaring that he was satisfied with what he was doing.
On his part, Kishor has said he was committed to the job. "We are deeply honoured by the responsibility and totally committed to the job," his team said in a statement.
Playing down the talk of a rift, a Congress insider said Amarinder was "just sending a message" to Kishor and there were no serious differences between them. "Kishor committed the folly of exposing himself. He's a strategist who is best working behind the scenes. He played that role perfectly when he was working for Narendra Modi in 2014, and more recently with Nitish Kumar in Bihar."
Still, the talk of dissension has given the Congress' rivals an opening to attack the party. Taking a dig at Kishor, Deputy Chief Minister Sukhbir Singh Badal said the way the strategist was trying to infuse life into Congress, it appeared he wanted to be the next chief minister.
Meanwhile, every move Brar and Devinder make fans the rumour mill. The latter might yet return to the Congress, what with Amarinder saying, in reply to a question about Devinder's future, that nothing in politics was permanent. Until only a few days ago, he had been saying there was no way back for the two expelled leaders.
Asked about this, the former assembly speaker told Catch, "How can I make a unilateral statement on intent. At present, I am an unattached person who is a diehard Congressman."
Brar, on the other hand, has been saying he won't return to the Congress. And he continues to make ripples with his statements, almost on a daily basis. In a recent interview, he said Kishor had told him even he could become the chief minister of Punjab.
Brar, who shot to prominence by defeating Sukhbir in the parliamentary election in 1999, is not new to courting controversy. He had earlier been expelled from the Congress for suggesting, in the aftermath of the 2014 election defeat, that Sonia and Rahul Gandhi should take a sabbatical. He returned to the party last year, only to start attacking Amarinder within months.
He has reportedly been wanting to joining the BSP or the AAP. The latter, at least, is not keen to take him in though. "We don;t want a Prima Donna," an APP leader said.
Brar is busy preparing for a rally at Chappar Chiri on 23 May, to which he has invited "people from all political backgrounds and other walks of life". It's intended to be a show of strength. He is also expected to announce his future course of action at the rally.
Edited by Mehraj D Lone