Prohibition in Bihar & Nitish's big plans: will the HC order manage to thwart it?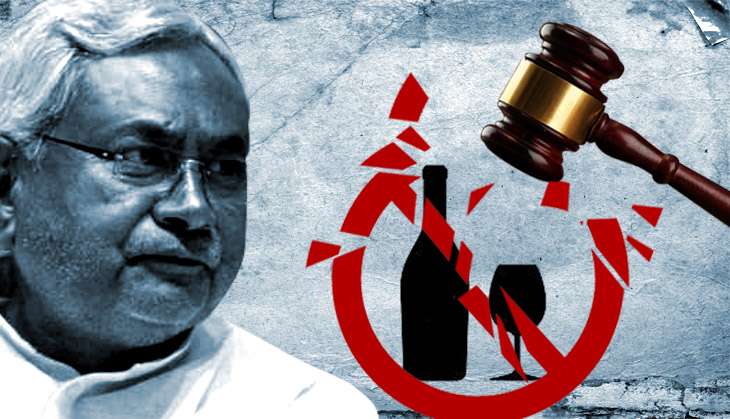 With the Bihar High Court throwing the state's prohibition law out of the window, Chief Minister Nitish Kumar's national campaign has been stopped right in its tracks.
Kumar, also Janata Dal (United)'s president, was standing resolutely behind the prohibition and had even started touring the country, with his slogan of a 'liquor-free' and 'RSS-free' India.
The central plank of his strategy to carve out a new space for himself at the national level has been punctured. Unless, he finds a way out.
A loophole they missed?
An interesting factor that was not a part of the court's considerations has presented an immediate window of relief for Kumar. Planning to introduce more stringent punitive measures to implement prohibition with more vigour, his government had recently introduced the Bihar Excise and Prohibition Act 2016.
The Act, which serves to give formal legislative cover to prohibition in the state, had been cleared by the state legislature and had also received the governor's assent. Soon after the court order on 30 September, the Bihar government announced that it will notify this Act on 2 October.
JD(U)'s logic is that since the HC judges did express disapproval of the 'draconian' provisions while delivering the order, they did not comment on the said Act. So, the government is well within its rights to notify it. Once that happens, the booze-ban will be back in Bihar and with much greater force.
Additionally, Kumar has also called for an emergency cabinet meeting on 2 October, in which other ways to respond to the judgment will be discussed. Moves likely to be evaluated include appealing to the SC against the HC judgement.
JD(U) is not hiding its commitment to the cause of prohibition and is demonstrating clearly that it will not stop. Its statement soon after the court order came was indication enough.
We respect order of honourable High Court. We will continue to put in all necessary efforts to ensure effective prohibition in Bihar

— Janata Dal (United) (@JanatadalU) September 30, 2016
Liquor ban is a demand of countless women and families of Bihar. Many across India also dream of Sharab-mukt Samaj. JD(U) shares that dream

— Janata Dal (United) (@JanatadalU) September 30, 2016
Rallying for a cause
Kumar has also ordered party workers and leaders to carry out rallies in all panchayats across the state to convey to the people that the party continues to be committed to prohibition.
If one talks to the women in Bihar who are already upset with the HC's order and they will realise Kumar's astuteness. This is the constituency to whom he had sold the dream of a liquor-free Bihar that will bring peace and prosperity in their lives. Kumar has immediately realised that they will be anxious now and he is right.
Surprised with the HC order, many women were heard asking why did the court do this?
Behind this question were apprehensions of a return to the pre-prohibition situation in large parts of the state. Many believe that in those days, alcoholism was rampant, making addicted men squander their families' savings on alcohol. The popular picture of such men also included tales of them coming home drunk every day and either indulge in violence or at least spoil the atmosphere.
It is this constituency that Nitish believes made a big contribution in voting him back in power and he doesn't want to lose his place among them.
A bigger plan
Nitish has also seen in prohibition, a plank to engineer a nationwide campaign and rise on the national stature by the time the country goes to the next Lok Sabha polls.
Nitish's plans to emerge as an effective challenger to Prime Minister Narendra Modi and he believes prohibition could help him achieve that position.
JD(U)'s latest response to the HC verdict shows that the idea is also to present Bihar as a parallel to Modi's home state, Gujarat, where prohibition has existed for over half a century now.
Only, Bihar aims to do much better, claims the JD(U) -
JD(U) will always persevere for Sharab-Mukt Samaj as per Directive Principles. We don't do prohibition for party funding like in Gujarat pic.twitter.com/AYIW6FxFUI

— Janata Dal (United) (@JanatadalU) September 30, 2016
The aggressive posturing indicates that Nitish will not let anything thwart his efforts to enforce strict prohibition in Bihar, simply because at stake is not only his reputation as CM, but also his dream to be PM.
Edited by Jhinuk Sen
Also read: Bihar prohibition backlash: Nitish getting isolated on his own turf
Also read: Nitish's next Grand Alliance is with prohibition campaigners
Also read: How Bihar is enforcing a prohibition through a draconian law