Pay check: Modi pulls Rs 1.6 lakh per month, far less than his secretary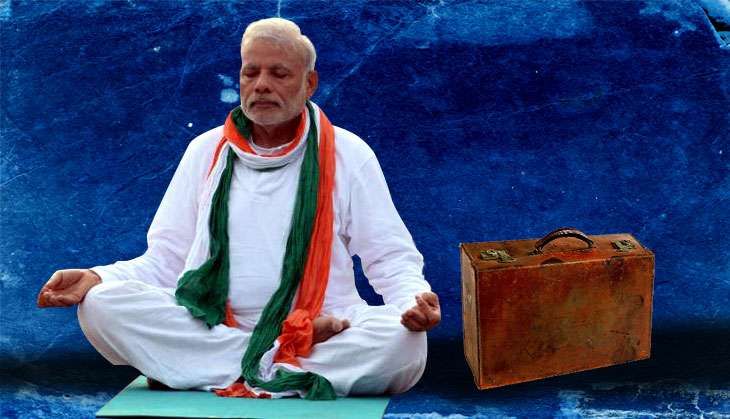 Earlier this week, the Prime Ministers Office (PMO) divulged the salary of all top officials in the department as per the Right to Information Act and it turns out that senior IAS officer Bhaskar Khulbe's monthly salary is even higher than that of Prime Minister Narendra Modi's.
In 2012, even Manmohan Singh had revealed the salary of officials in the PMO.
Here are the details:
The annual salary paid to Modi.
This roughly translates into Rs 1.6 lakh per month.
Globally, Modi's salary ranks 12th. Russian Prime Minister Dmitry Medvedev earns the highest at Rs 19.2 crore, followed by US president Barrack Obama at Rs 2.3 crore and German chancellor Angela Merkel at Rs 2.3 crore.
Also read -
Govt may give its staff a 30% salary hike. Can the country afford it?
The monthly salary of Bhaskar Khulbe - secretary to the prime minisiter.
Khulbe is a 1983 batch Indian Administrative Officer and was recently promoted from additional secretary to secretary to prime minister.
Principal secretary Nripendra Misra gets Rs 1.62 lakh plus pensions (same as national security adviser Ajit Doval and additional principal secretary PK Mishra). All joint secretaries (Tarun Bajaj, Anurag Jain and AK Sharma get a salary of Rs 1.7 lakh).
Next in line are information officer Sharat Chander (Rs 1.2 lakh), officer on special duty to prime minister (Rs 1.1 lakh) and public relation officer JM Thakkar (Rs 99,434).
Average salary of Chief Executive Officers (CEOs) of private companies at top listed companies in India as of 2016.
Two years ago, the amount was Rs 10 crore.
Highest paid CEOs in 2015-16 are Larsen and Toubro's AM Naik (Rs 66 crore per annum), Vishal Sikka of Infosys (Rs 48 crore) and Deshbandhu Gupta of Lupin (Rs 44 crore).
CEOs of banking sector lay at the bottom with Chanda Kochhar of ICICI earning Rs 6 crore; Aditya Puri of HDFC earning Rs 9 crore and Arundhati Bhattacharya of State Bank of India getting only Rs 31 lakh.
However, salaries of Indian CEOs are just one-sixth of average CEO salaries in top listed companies in the US - which is about Rs 130 crore.
More in Catch - 7th Pay Commission salary hike: who's :-) who's :-(
From Virat Kohli to MS Dhoni, check out 10 highest-paid cricketers in IPL