Opposition must unite to take on 'divisive forces': Hardik Patel after meeting Mamata Banerjee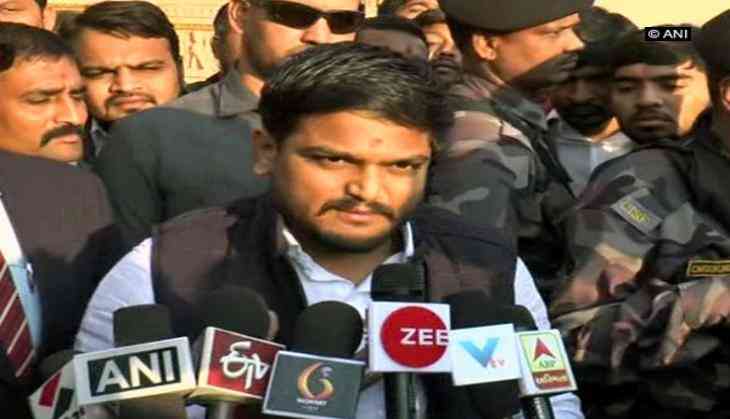 Patidar Anamat Andolon Samiti (PAAS) convenor Hardik Patel met West Bengal Chief Minister Mamata Banerjee on Friday and urged all Opposition parties to unite against the BJP.
"Congress, Trinamool Congress and all regional parties must come together to oust the BJP from the Centre," Patel said.
Warning of a dire situation if Prime Minister Narendra Modi gets another term, Patel told Catch, "If Modi comes to power in 2019, I will demand President's Rule and urge all regional parties to join hands. I feel BJP is trying to divide the country".
Calling Banerjee a "powerful lady", Patel said "She is the most powerful women politician in India since former Prime Minister Indira Gandhi. When she speaks for the masses, she speaks from her heart unlike other politicians who speak just to please the voters."
According to Patel, Banerjee called him "younger brother" and urged him to campaign for Trinamool Congress in the upcoming2019 Lok Sabha elections.
Patel said "I will definitely come as Didi has urged me to campaign for Trinamool Congress in the 2019 Lok Sabha elections. She called me her younger brother and I will definitely listen to my sister".
"I have also requested her to visit Gujarat for organising a campaign and uniting the women of the state. She has assured me that she will visit Gujarat," he added.
On Friday Banerjee urged Patel to join Trinamool Congress to which Patel said he will keep the offer in mind when he formally decides to join politics.
"Some forces are trying to divide the country. I will work hard to unite all parties who are trying to fight against these divisive forces," he said.
It may be mentioned that a day after the results of the Gujarat election were announced , Banerjee had called up Patel and congratulated him for his excellent work. The 24-year-old leader had backed the Congress the elections and extensively campaigned against the BJP across Gujarat