No votes in the name of caste, religion: Parties hail SC order but point fingers at rivals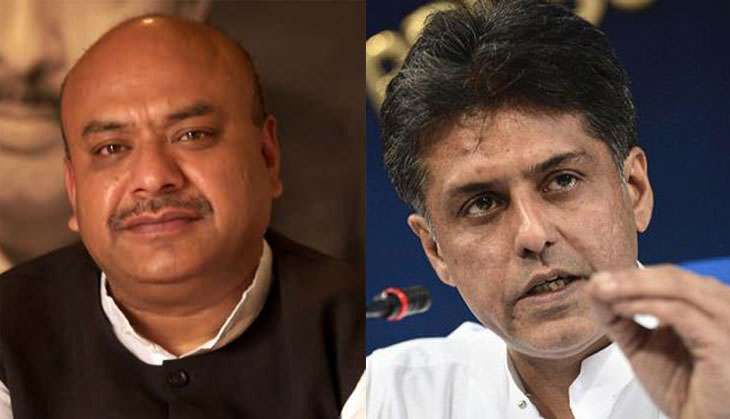 In a landmark decision that could change the way politics is done in India, the Supreme Court Monday barred all political parties from seeking votes in the name of religion, caste, race, community or language.
A seven judge bench headed by Chief Justice TS Thakur ruled that to ensure the secular ethos of the Constitution is maintained, it was imperative to make polls a secular exercise. "The relationship between man and god is an individual choice. The state is forbidden to have allegiance to such an activity," the court observed.
Interestingly, political parties, including those that blatantly use these issues for mobilising support, have welcomed the decision as a "historic milestone" that will finally ensure free and fair elections.
Bharatiya Janata Party
"We welcome Supreme Court's decision which will bring an end to minority appeasement that has been a distortion in Indian politics for far too long. The court's order strengthens BJP's politics of development and governance," BJP leader Sudhanshu Mittal said.
He added that the decision was a setback for parties who use religion and caste to garner votes. "Parties have been instigating Muslims to not vote for a particular party which will end with this ruling. The bogey of secularism versus communalism has been exploited by parties for political gains, which is regressive and divisive," he said.
When told that opposition parties see the order as a setback for the saffron party, Mittal said, "Hindus never voted for Hindus. They voted on the basis of issues, while minorities voted out of fear of the majority community that was exploited by several political parties. This decision will put an end to that."
The Congress too welcomed the court's "excellent decision" and claimed it reaffirms the fundamental values on which this nation was cast. The party's spokesperson Manish Tewari said, "It reaffirms the fundamental values on which this nation was cast by the founders of the constitution and that is to build an egalitarian society, to build a society that is higher than caste, creed, region, religion or faith, to have a clear separation between religion and state, and in the march of this country over the last 67 or 68 years, those lines have blurred."
CPI (Marxist)
Senior Marxist leader Md Salim claimed Leftists had long been saying that politics and religion should not be mixed. Attacking the ruling BJP, he said in the last few decades, the secular democratic ethos has been challenged and this order is a step in the right direction. He, however, cautioned that unless the verdict is strictly implemented, parties will continue to use it to their advantage.
"Seeking votes on religious lines is divisive. This trend has only been growing in the last few decades which is playing havoc in this country. The Babri Masjid issue in UP and the Khalistani movement in Punjab are a consequence of this brand of politics. The use of symbols and motifs to mobilise support has been in practice for long. Though we welcome the judgement, we hope that the Election Commission of India and other law enforcement agencies ensure that it is implemented at the ground level. Otherwise, this landmark decision will go in vain," Salim added.
Aam Aadmi Party
Ashutosh of AAP said his party has never indulged in divisive politics based on religion and caste. Citing the last Delhi assembly election result, Ashutosh maintained that people overwhelmingly voted for development. Taking on the BJP, he said, "Prime Minister Narendra Modi had himself said that he was a Hindu nationalist, which proves that the BJP and its leaders thrive on politics of religion. If they stop it, they will cease to exist. Even SP, BSP, RJD, among others, have been using caste to mobilise support, which should stop with this order," he said.
Bahujan Samaj Party
The BSP stood with the apex court's decision but said there was "nothing new" to it since it is already made clear in the Constitution. When asked if the decision was likely to hurt the BSP's poll prospects, senior party leader Sudhindra Bhadoria said, "How can we speak against the SC decision? We have to respect the court's decision and if it says anything we have to abide by it," he said.
The RJD called the order "historic" and said it would "correct the anomaly" created by Justice Kuldeep Singh who, in a controversial verdict in 1995, had defined Hindutva as a way of life. "This milestone will ensure free and fair elections, which is a welcome move," RJD spokesperson Manoj Jha said.
Jha, however, said including caste in this ruling creates a grey area which needs to be underlined. The RJD leader pointed out that caste and inequality are two different things and if anyone now speaks against inequality, "big political parties" can use it against smaller parties raising these issues. "Caste is correlated to equality, poverty and unemployment, so I would urge the Hon'ble Supreme Court to look into it so that it can't be misused," Jha said.
Nationalist Congress Party
Tariq Anwar called it a great decision that will help maintain the secular fabric of the nation. Attacking the BJP for misusing religion for votes, he said, "The order is a major setback for parties based on caste and religion and we welcome this landmark judgement."