No more Patels: BJP choses Vijay Rupani as new Gujarat chief
Rathin Das
| Updated on: 14 February 2017, 5:43 IST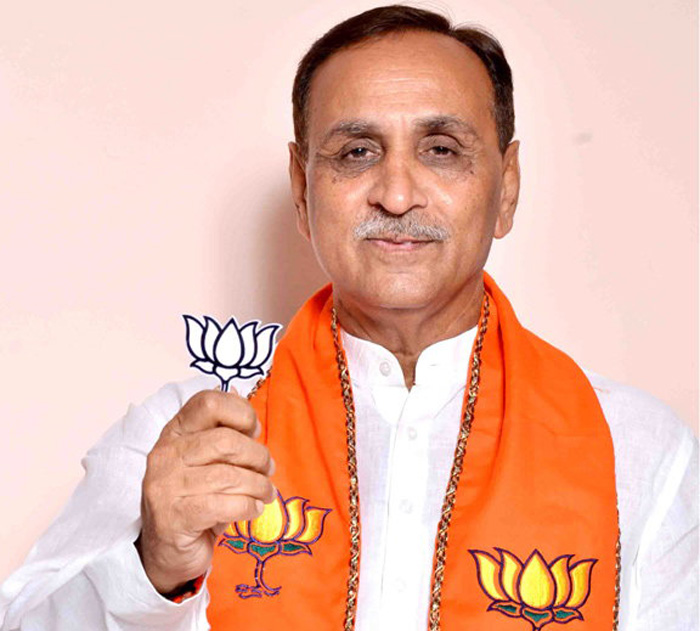 Vijay Rupani, a Cabinet minister in Gujarat, was unanimously chosen as Bharatiya Janata Party's state unit president after a farcical election process. Rupani was the only one to file nomination.
Everybody in the state unit knew that Rupani was selected by the party brass in Dehi. And the BJP made no secret of it.
Also read - Patels seeking reservation shows failure of Gujarat model
Rupani enjoys the blessings of Rashtriya Swayamsevak Sangh (RSS), the ideological fountainhead of the BJP. He visited the RSS state headquarters Friday morning, before the formal declaration.
On Thursday night, Rupani sought the blessings of former Gujarat Chief Minister Keshubhai Patel, proably as a message to the Patel youth who are aggrieved with Anandiben Patel since their 25 August rally demanding reservation. Many leaders of that movement are in jail.
Given the antagonism, many expected that someone from the community would be chosen as party president to woo Patels.
By chosing a Jain Baniya, BJP maintains equi-distance from Patels and Thakurs
However, the outgoing president RC Faldu is also a Patel as is the incumbent CM and several ministers.
By choosing Rupani, a Jain Vania, the BJP has sent out the message that it is in no mood to woo either the Patels or the Thakores/Rajputs, said social scientist and historian Achyut Yagnik: "It is a balancing act the BJP to maintain equal distance from them."
Picking another Patel to lead Gujarat BJP would have sent a wrong message to other communities, he said.
Chosing a Brahmin, on the other hand, would have antagonised a large segment of backward classes. They would have blamed the party of an upper-caste bias - the last thing a political party would want with Assembly elections about just 20 months away.
Since Rupani hails from Saurashtra, the choice is also a balancing act between regions as Anandiben represents central Gujarat, Yagnik said.
Not picking a Patel for the job may also mean the government is confident of having broken the backbone of the quota stir led by Hardik Patel. He faces sedition charges, while other leaders have sent out confusing signals about a compromise with the government.
The state BJP may have taken advantage of the confusion in the ranks of the Patel agitators by showing them their place in the party's scheme of things. The onerous task is now on Rupani to woo the Patels back to the BJP fold before the 2017 polls.
More in Catch - What a U-turn, milord! Guj judge deletes quota remark to avoid impeachment
Food Security. And why the Supreme Court served Gujarat a sound slap
#CongressSweepsRuralGujarat: BJP ends 2015 with a loss in Modi's own state