No come back for Kirti Azad in the BJP, as of now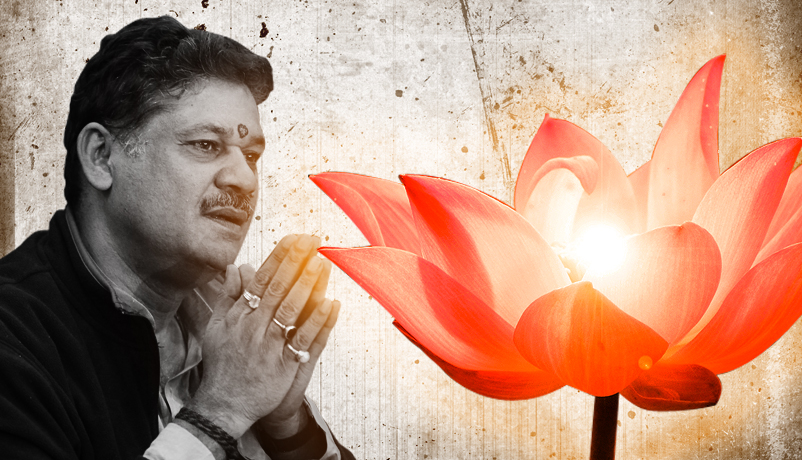 The issue
Kirti Azad\'s show-cause deadline is up
There\'s no sign that BJP will take him back
Raw deal
Many in the party think Azad got a raw deal
He actually didn\'t do anything against the party
More in the story
Why is nobody speaking up for Azad?
What are the options for Kirti?
The 10-day deadline for Kirti Azad's show-cause notice is over and there is no indications that Bharatiya Janata Party is taking him back.
The cricketer-turned-politician, who represents Darbhanga in Lok Sabha, was suspended from the party for anti-party activities - basically for targeting Finance Minister Arun Jaitley over alleged irregularities in the Delhi and District Cricket Association.
There was high drama over Azad's suspension. The move was criticised by many within the party and the Rashtriya Swayamsevak Sangh. However, not many speak up about the issue and Azad was left alone.
Read: BJP suspends rebel Kirti Azad. But is it a victory for Jaitley? Not quite
Immediately after the suspension, party veterans Lal Krishna Advani, Murli Manohar Joshi, Shanta Kumar and Yashwant Sinha met at Joshi's house. They didn't specify the agenda of their meeting, but it was widely believed that the Marg Darshak Mandal was not happy with action against Azad.
The suspension came in a one-line statement that didn't even offered Azad an opportunity to put his side of the story at any party forum or even to BJP seniors. There was discontent in sister organisations as well about the manner in which Azad was suspended.
Several BJP leaders, RK Singh and Shatrughan Sinha, criticised the leadership in recent months
Several BJP leaders have criticised the party leadership in recent months, including RK Singh and Shatrughan Sinha. But it was Azad who faced such strong action.
On Sunday, he even told the media that he wanted to meet Pime Minister Narendra Modi to explain that he hadn't violated discipline and had not done anything against the party.
But a senior leader said: "There are lesser chances of him getting the opportunity to meet the PM now. He missed the chances given to him and now it's too late."
"Even party president Amit Shah called him to his residence and told him to stop what he was doing. He didn't stop then. The show-cause is a formality. There is no chance for him to return, as of now."
Azad's suspension has sent a strong message within the party and few are showing sympathy for him now. No forum has emerged to stand by him or to try and bring him back into the party.
Also read: DDCA is incidental. This is Modi vs Kejriwal, a fight to the finish
Though, people want the party to reconsider the decision, no one is speaking out.
One of Azad's well-wisher within the BJP said: "Since his suspension, Kirti has kept quiet. He hasn't attacked any party leader. Technically, he hasn't done anything against the party. The issue he raised was about the DDCA - a completely separate body that has got nothing to do with the BJP."
But it is not easy to fight with the key faces of the party and the government, whom Uma Bharti once called as the trimurti (Narendra Modi, Arun Jaitley and Amit Shah) of the party. They are indeed the most important people in the party and the government as of now. Speaking against them or opening a front hardly is an option. Kirti's case is the best example.
"Arun Jaitley is a powerful man - he is close to the PM; he is his legal aide; he knows good and bad, strengths and weaknesses of the government. He is the manager of the government. It's not possible to open a front against him and survive," a senior party leader said.
"That's why no one dared to openly come out and say anything against him (Jaitley) since the party came to power. Not even senior leaders and cabinet colleagues," he adds.
The party has used Kirti's case to set an example and send a strong message to those discontented and the rebels. The decision is not liked, yet there are reasons like "necessary to keep the house in order" to justify it and not revert.
More in Catch: