New guard for Grand Old Party: does Rahul Gandhi need advice?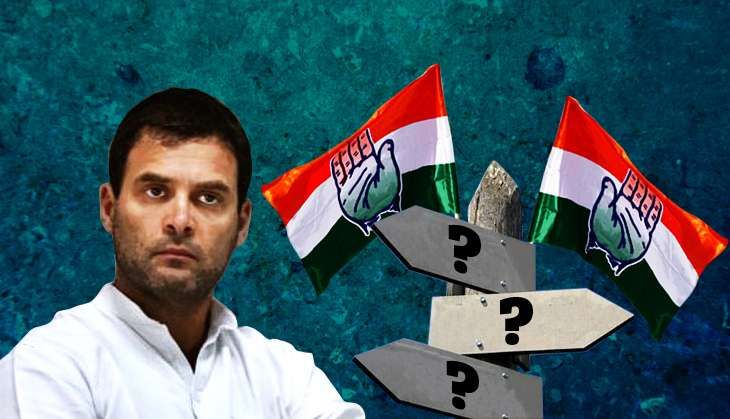 The buzz
Rahul Gandhi will takeover Congress leadership
He may put older leaders into an advisory panel
These leaders ran the party under his mother\'s leadership
More in the story
How Sonia has run Congress
Where does Rahul need to make a difference
What are the sticking points
As Rahul Gandhi prepares to take over the presidency of the Indian National Congress, he is apparently setting up an advisory committee of older party leaders who have run it under the guidance of his mother.
Would he be putting aeging leaders out to pasture as Narendra Modi did when he took complete control of the Bharatiya Janata Party and the government? Or is he genuinely seeking to use their wisdom?
Also read - Narendra Modi's Republic of Fear
What can they offer? Almost all the so-called advisors of Sonia Gandhi fall into the category of Congressmen who have lived off the electoral efforts of the Gandhi family. Chary of contesting elections, they have used these victories to catapult themselves into the Rajya Sabha.
Another more important reason for the ineffectiveness of any advice they might have profferred is the way Sonia Gandhi has functioned. She has centralised the party to an extent that no initiative is taken by anyone as everyone waits for decisions from above. No one likes to differ with her and tries to second-guess her all the time.
The forums that provided the opportunity for debate are defunct. Meetings of the Congress Working Committee (CWC) became intermittent after Sonia Gandhi took over as party president in 1998. When the United Progressive Alliance was in power, CWC would meet only to formalise decisions already taken by the leadership.
The few extended meetings of the CWC that took place had so many invitees that no purposeful discussion ever took place. In the last two years the CWC has not met even once.
All-India Congress Committee (AICC) meetings which used to be held twice a year are held only occasionally now.
Similarly, the Pradesh Congress Committees (PCC) never meet nor is there any communication channel with District Congress Committees. They have all become representational bodies rather than decision-making bodies.
In short, structurally the party has disappeared under the watch of Sonia Gandhi's advisors. There is no disagreement and no debate which would have been possible in an institutionalised and robust party structure.
Sonia Gandhi's success in creating yes-men around her means that 'no-men', so essential to political growth of a political party, have disappeared.
Her tenure as party president for a record 18-plus years can mean only two things: that she has been an immensely successful party president or that there is something seriously wrong with the party.
At a time like this, if Rahul Gandhi wants advice on how to rejuvenate the party from the very people who allowed things to come to the present pass, where should he look?
It could be a grave mistake to completely marginalise these leaders at a time when the Congress party is on the decline. Their memory and experiences of dealing with complex political situations in the past and as keepers of the Congress tradition can have some, though not crucial, survival value for the party when it is on a slippery downward slope. The party could certainly make some use of their wisdom.
However, such advice they may offer will be based on past experiences - they can extrapolate patterns from what happened in past situations to address similar situations that the party may now face. But they cannot advise on a political paradigm shift for the party. Rahul needs different kind of advice and advisors to rejuvenate Congress politics.
Rahul Gandhi has to recognise that opposition to the politics of Modi no longer rests in the parliamentary parties of the Opposition. It has in fact moved to individuals, groups and organisations working on two fronts - to those opposing the government's economic policies and those opposing the Hindutva project of the Modi government.
Modi's economic policy is focused on enhancing profits at the cost of wage earners, neglect of agriculture and growth at the cost of environmental degradation. It does little for those at the receiving end - Dalits, tribals, migrant workers, environmental refugees and those employed in the informal sector.
The Hindutva project is against the values of secular citizenship and social solidarity among different sections of Indian society. To implement this project, Modi's party and its parent organisation use street thugs under the protective umbrella of the Rashtriya Swayamsevak Sangh, to intimidate, harass and assault members of the minority community, Dalits and anyone they designate anti-national or seditious. Of late, the government has started acting on initiatives taken by its street thugs as in the case of the recent interventions in Hyderabad Central University and Jawaharlal Nehru University.
These two policies of the Modi government together attempt to consolidate power in the hands of the economically dominant classes and the religious majority. The government derives its political power from the intersection and overlap of these two segments of society. One provides the money power, other the muscle.
If Rahul Gandhi wants to seriously take on this government he will have to chalk out an ideological programme against the dual agenda of Prime Minister Modi. For this, he needs the advice of those who have opposed these policies, in the streets, in courts, in the public sphere.
Sonia Gandhi took the help of social activists by constituting the National Advisory Council (NAC). Despite the neo-liberal agenda of the Manmohan Singh government; she was able to push through their ideas which led to the historic Right to Information Act, Mahatma Gandhi National Rural Employment Guarantee Scheme and the Food Security Act.
However, the advice that Rahul Gandhi needs is of a more decentralised nature. His advisors among the social activists and NGOs would have to differ from state to state, depending on the on-going local struggles there. He would also have to join these struggles and encourage the local units of the party to show solidarity with them without trying to take them over.
There are no signs that he will do so. For the Uttar Pradesh and Punjab elections, his chief advisor is a marketing expert, Prashant Kishor.
While there may be no harm in using newer election management and communication techniques, the would-be Congress president should remember that if managers won elections, then there would be no need for grassroots politics to represent the vast majority of Indians looking for change. Every party could import MBAs from Harvard, Wharton or our own IIMs into their ranks.
That even Prashant Kishor needs something substantial to market is evident in his demand that either Rahul Gandhi or Priyanka Gandhi be projected as the face of the party or chief ministerial candidate for UP.
Nothing, however, will help unless Rahul Gandhi provides a transformative political agenda for the Congress. Both for formulating such an agenda and for taking it forward, he needs to listen to different kind of advice.
One question still begs an answer though: Is Rahul Gandhi in a mode to receive political advice from those whose perspectives differ from his own?
Edited by Joyjeet Das
More in Catch - Congress in crisis: Grand Old Party, same old problems