NEEPCO case explains why 'bhaiya' Rijiju doesn't like questions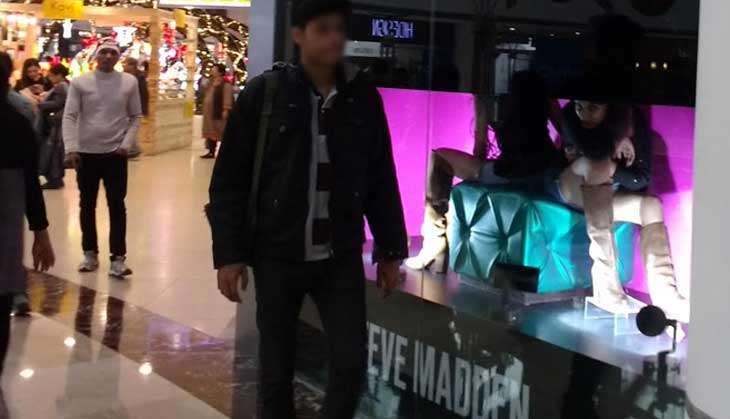 Union Minister of State for Home Affairs Kiren Rijiju deserves our thanks for admitting that he did interfere in a case which is the subject of a vigilance probe.
In fact, the minister's first response should be welcomed, and he should be commended for saying that if it is a scam, it must be probed.
However, the problem is that he has changed his response three times in one day, and is now clearly evading uncomfortable questions.
The case
The Indian Express reported on 13 December that the minister, his cousin who is a contractor in Arunachal Pradesh, and several top officials of the North Eastern Electric Power Corporation (NEEPCO) have been named in a report by the PSU's Chief Vigilance Officer.
The 129-page report has alleged corruption in the construction of two dams for a hydro-electric project in Arunachal Pradesh.
Satish Verma, the chief vigiliance officer of NEEPCO, told the Central Bureau of Investigation, the Central Vigilance Commission and the Ministry of Power earlier this year about an "elaborate conspiracy" to defraud NEEPCO and the government of funds to the tune of Rs 450 crore.
According to the facts available till now, the minister is alleged to have provided patronage to this conspiracy.
Changing responses
Rijiju initially admitted that he did write a letter recommending release of certain payments, but he didn't know it was a scam. If it was indeed a scam, it should be probed and the guilty should be punished, he added.
But his response changed swiftly within a couple of hours. Apparently angry over the report, he told reporters that those raising this issue will be beaten up with shoes in Arunachal Pradesh ("joote khaayenge hamare yahaan").
Soon after this comment, he also took to Twitter to defend himself, and uploaded a letter he had written to the Power Ministry in the case. He also released what he said was a representation he had had from a group of locals, who were affected in the case.
"Really, cheap", he exclaimed, asking if it was corruption to 'help poor tribals'.
Really cheap! This is the copy of representation I received & forwarding letter to Power Minister. Is it a corruption helping poor Tribals? pic.twitter.com/lwQXthQsNI

— Kiren Rijiju (@KirenRijiju) December 13, 2016
Questions galore
Now, while Rijiju doesn't like questions, we don't mind him asking questions like these, because the answers are obvious. It is most certainly not corruption if 'poor tribals' are being helped. But if fraud has been committed on public money, then it is indeed corruption, irrespective of who has been helped.
The problem is that in this case, the question of who has been helped is at the very centre of the issue - allegedly, none other than a cousin of the minister himself.
According to the probe report, the plan allegedly involved contractors, NEEPCO officials and the West Kameng district administration. Contractors allegedly submitted several fake and inflated bills to siphon off public money. Transportation costs were also decided arbitrarily, but fake transport challans and records were also submitted by the contractor.
Why the minister's clarification doesn't answer the questions raised is because one of these contractors was his cousin, Goboi Rijiju. The minister has very conveniently said that all he did was forward a representation he had received from his constituency to the Power Minister. What he is yet to answer is that while forwarding it, why did he cast aspersions on a CVO, and why didn't he ask the power ministry to ascertain the full facts of the case before taking suitable action?
Second, why didn't he confirm or deny that one of the concerned contractors is his cousin, and has been dropping the minister's name very proudly to get things done? In an audio released by the Congress party, the contractor can be clearly heard telling the CVO that he is the minister's brother and making several reference to his "bhaiya". The minister is silent on this bhaigiri.
Third, the minister also doesn't talk about the fake bills that the CVO said were submitted to siphon off money.
Now since when did asking valid questions become so grievous an offence so as to merit a "beating with shoes"?
Is it now becoming clear that why Rijiju actually hates questions?
Edited by Shreyas Sharma
More in Catch
Congress lashes out at Kiren Rijiju over corruption charges, demands resignation
Bhopal encounter: Stop questioning authorities & raising doubts, says union minister Kiren Rijiju
Centre taking action against websites spreading hatred: Kiren Rijiju