Narayan Rane's limited options: Will the forever CM hopeful launch his own party?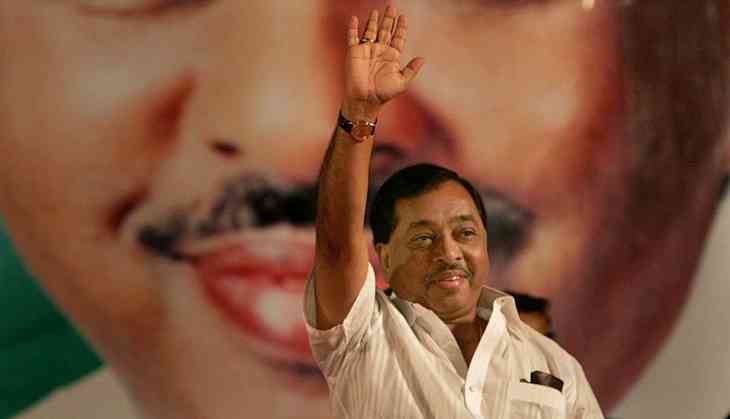 (Rajanish Kakade/Hindustan Times/Getty Images)
Meet Narayan Rane. One of the most ambitious political leaders of Maharashtra who has never been shy about his objective to become chief minister of Maharashtra.
With that goal dominating his decision-making, he quit the Shiv Sena more than a decade ago, the party that helped him be a political figure with influence within the state. He then joined the Congress, hoping his dream of becoming chief minister would be achieved, for 12 long years.
Sidelined again, he has abandoned the Congress too to forward his political career. But it appears that the story many come to an end sooner than expected.
Despite frantic efforts by Rane to salvage his political career by joining BJP, he is still on tenterhooks. Now that he has quit Congress, BJP leaders have refused to induct him in the party, instead have 'advised' him to launch a political party of his own and then join NDA.
BJP leaders have assured him that he will then be inducted in the state Cabinet as a minister and NDA member.
This means that Rane, who has always longed and hungered for the top job in the state, will have to settle for a negligible portfolio.
"His prime demand is the post of chief minister, which will not be met at any cost. Rane has hinted settling for either Home or Revenue ministry. These two ministries are also out of question. It is the strict instruction by Prime Minister Narendra Modi that Chief Minister Devendra Fadnavis should keep the Home Ministry with him, and senior leader Chandrakant Patil will continue to be number two in the cabinet and in charge of the Revenue ministry. In the current scenario, Rane can be considered for Public Works Department (PWD) Ministry, if he agrees to that," said a senior BJP leader.
Bad luck
Even after he joined the Congress in 2005 with the assurance of the party that he would become CM, Rane was ignored in favour of the likes of late Vilasrao Deshmukh and Ashok Chavhan. A visibly disturbed Rane began to grab every opportunity to criticise senior party leaders. But Congress leadership was unmoved and finally, Rane quit the Congress last week.
But his dream of becoming a shining beacon for BJP have dimmed as BJP does not want to provoke Shiv Sena leaders by inducting Rane in the party.
"Our alliance has come to such as pass that neither we nor Shiv Sena leaders are confident about its future. If it has to be broken, we want to come it from Shiv Sena. Inducting Rane into party will mean giving a major reason to Shiv Sena to walk out of the government and alliance. Hence, Rane has been asked to form his own party and join NDA. Then he can be inducted in the Cabinet," said the leader.
With the suggestion by BJP leaders to form a new political party, Rane seems to have hit a deadlock and has been left with no option but to implement the suggestion. This is the only way out left for him to salvage his sinking political career.