Mulayam salvages Ajit Singh's dying career, momentarily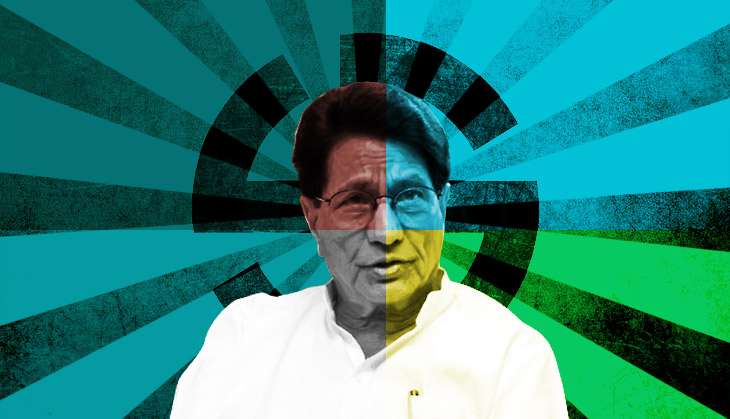 Rashtriya Lok Dal chief Ajit Singh appears to have found a straw to save his sinking boat. After being left out in cold by Janata Dal (United) and then Bharatiya Janata Party, the Jat leader has reportedly found support in the Samajwadi Party.
Singh met SP supremo Mulayam Singh Yadav and his brother Shivpal Yadav in two separate meetings on 29 May in New Delhi. The meetings have triggered speculation of a deal between the two Uttar Pradesh-based parties, ahead of next year's assembly polls.
The buzz is that Yadav may have offered a Rajya Sabha seat to Singh from SP's quota, in exchange for support from RLD in Western UP's Jat-dominated areas. Jats are RLD's traditional vote bank but they consolidated behind BJP ahead of the Lok Sabha polls in 2014. SP's calculation behind securing RLD's support may hinge upon the hope that the landed community may opt for this combine on a few seats, if not many.
Split within SP
However, the deal is mired in uncertainty for the moment, even as it is yet to be formally announced by either party. The uncertainty largely stems from the fact that Ajit Singh is a slippery customer and he doesn't enjoy across-the-board support in many parties, including SP.
Also read: Is Nitish harming his 2019 campaign by banking on Ajit Singh?
Mulayam's cousin and Rajya Sabha MP Ramgopal Yadav unequivocally slammed RLD saying that the party had lost its credibility and that no one would like to ally with such a party.
RLD lost its credibility,no one would like to ally with such a party-Ramgopal Yadav,SP on reports of SP-RLD alliance pic.twitter.com/XT3VK8GfO1

— ANI UP (@ANINewsUP) May 30, 2016
Singh's son and Uttar Pradesh Chief Minister Akhilesh Yadav was also reported to have opposed the alliance, although he did not make any official statement.
The party chief appears to have decided to ignore all opposition and go ahead with his decision, just like he did while nominating Amar Singh to the Upper House. It may be recalled that Ramgopal Yadav and another SP-heavyweight Azam Khan had opposed Amar Singh's return to the party and nomination to the Rajya Sabha.
Incidentally, Amar Singh was part of Ajit Singh's RLD till recently.
Also read: Poor bargain: Mulayam is alienating Muslims. Here's how
Trying to save a dying legacy
From JD(U) to BJP to SP, Ajit Singh's qualm-less shopping for the right customer is not new. He is a partner of all rivals, having been in alliance earlier with SP in 2003, just a year after partnering with Mayawati's Bahujan Samaj Party in the state government in 2002. At the Centre, RLD had a long association with BJP till 2011 and then it joined hands with the Congress. Singh has been a union minister in NDA as well as UPA governments.
Also read: Is Nitish harming his 2019 campaign by banking on Ajit Singh?
His multiple back-to-back attempts at forging alliances stem from his desperation to save the dying legacy of his party. RLD has no seats in the Lok Sabha and a mere 8 in UP Assembly, not even enough to nominate a single member in the state's Legislative Council on its own.
It is a great irony of his political journey that his dying career may momentarily be salvaged by the same man against whom he had fought for claiming the legacy of former Prime Minister Chaudhary Charan Singh, Ajit Singh's father and Mulayam Singh's mentor.
Edited by Aditya Menon
Also read: Is a BSP-Congress-RLD Grand Alliance emerging in UP?