Modi's mission against "obsolete" laws is just a house-keeping exercise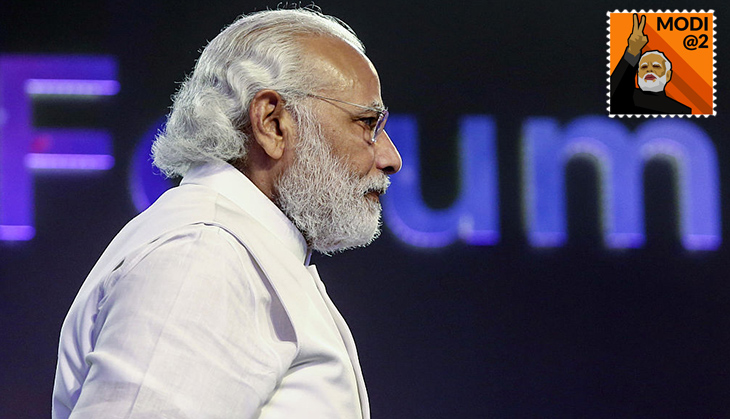 One of the promises the Narendra Modi government made in its first few months in office was to weed out "obsolete" laws.
In September 2014, Ravi Shankar Prasad, who was then the Union Law Minister, announced amid much fanfare that the government has formed a committee - the Ramanujam Committee, which has identified 1,741 outdated laws which shall be gradually taken off the statute books.
Read- Modi@2: 24 months, 24 controversies that have caught the public eye
The Modi government is likely to herald this exercise as one of its major 'achievements' in the last 2 years. However, experts closely involved with the exercise have termed it as something devoid of any substantive effect.
Ambiguity
Prasad's statement came on the heels of Modi's promise that if voted to power, he and his government would repeal 10 "obsolete" laws for every single new legislation they bring.
However, the government's major flaw was that it did not properly define "obsolete", says Alok Prasanna Kumar of the Delhi-based think-tank Vidhi Centre for Legal Policy, which assisted the Law Commission of India in drawing up a list of laws that "warranted immediate repeal".
A law can become "obsolete" either because it is out of tune with the times, or merely because it has been on the statute books for many years. Many of India's laws fall in this category as they were framed by the British. Some even date back to 1857 and are inherently discriminatory against certain sections of the population.
Also read: Modi's 2-year report card's done to death. Check out how the Opposition did
For instance, the Santhal Parganas Act, 1857 was brought in to quell the protests and armed struggles against the British rulers who were taking over the Santhals' land. That law unleashed a regime of surveillance and suspicion against members of the Santhal tribe. Since Independence, this law has been lying dormant, but as long as a law remains on the statute books, there is always the scope for an overzealous cop or government official with ulterior motives using it.
But the government never clearly articulated what it means by "obsolete", and that is the root flaw in the entire exercise, says Kumar. This, despite the fact that the Law Ministry put up elaborate details of the repealing exercise on its website, and the Centre also sent a series of missives to the state governments asking them to amend those state laws which come within their jurisdiction.
It does remain a fact that Modi had proclaimed that he would do away with all laws which hinder "effective governance", although he did not define or explain what the meant. But, one could hazard a guess - that the government would seek to do away with those laws which big businesses loathe. For instance, some labour and social security laws - the Factories Act, 1848, or the Pensions Act, 1871.
However, the government's 'repeal laws project', based mainly on the Law Commission's 248-251 reports, does not do that either.
Instead, what the government done is to issue a series of Repealing Acts which have only done away with laws that were anyway not being used. Take, for example, The Sarai Act of 1861. According to that law, anyone - and by that, it means anyone from a street-hawker to a millionaire - can walk into an eight-star hotel and demand water if he is thirsty. Now, does anyone in his right mind do this? Clearly, no.
What about structural reforms?
Srijoni Sen of Vidhi agrees with Kumar when he says that the entire process is "just a housekeeping exercise - one which has only resulted in a bureaucratic exercise of removing documents and files".
Sen points out that repealing 'ancient' and useless laws is a regular exercise which has been carried out for quite some time. The only difference this time is that the exercise was converted into a "hyped-up numbers game".
Read more: If Narendra Modi has managed to bring Achhe Din for someone, it's the RSS
Significantly, there are many regressive legal provisions which the government has shown no will to change or repeal. Sedition remains in the Indian Penal Code, marital rape is still not criminalised (and doesn't appear it will be, at least not anytime soon), and Section 377 continues to treat significant sections of Indians as criminals.
A law repeal exercise, that too one on such a large scale, accompanied by hype and hoopla on an unprecedented scale, makes little sense if it leaves structural reform untouched. The Modi government's exercise, despite all the din it created, remains a hollow one.
Edited by Aditya Menon
More in Catch:
Modi@2: 24 months, 24 controversies that have caught the public eye
The issue is sexual harassment and trolling. Not 'free sex'
2016 Billboard Music Awards: the worst of fashion hits the red carpet
Selfies with Frida, sketching Begum Akhtar's childhood - Gitanjali Rao's been there, done that