Mayawati worse than a prostitute, says BJP leader. Modi to pay the price
Uttar Pradesh BJP vice-president Dayashankar Singh crossed every limit of political decency by calling BSP supremo Mayawati "worse than a prostitute". Even though he was removed from his post and Finance Minister Arun Jaitley apologised for the remarks, the damage has already been done.
Singh's slur against Mayawati comes in the aftermath of a series of events that have led to the BJP being tagged as "anti-Dalit".
In fact, Mayawati raised the issue in Parliament while leading the charge against the BJP on the flogging of Dalits in Una, Gujarat.
This is a huge embarrassment for the BJP, especially at a time when it was trying to deal with the political fallout of the Una incident as well as the bulldozing of the Ambedkar Bhawan in Mumbai. Both these incidents have sparked intense protests.
Dalits are pouring out on the streets of Mumbai to express their anguish against the BJP-Shiv Sena government. The Gujarat government, still smarting under the damage inflicted by Hardik Patel-led Patidar agitation, has only compounded its problems by waking up late to the Dalit issue.
The state government took notice only after Dalit groups started hitting the streets. The protests spread across Gujarat protesting against the violence meted out to Dalits for allegedly skinning a cow.
Some of the agitators even threw corpses of cows outside government buildings. At least one person has been reported to have been killed during these protests.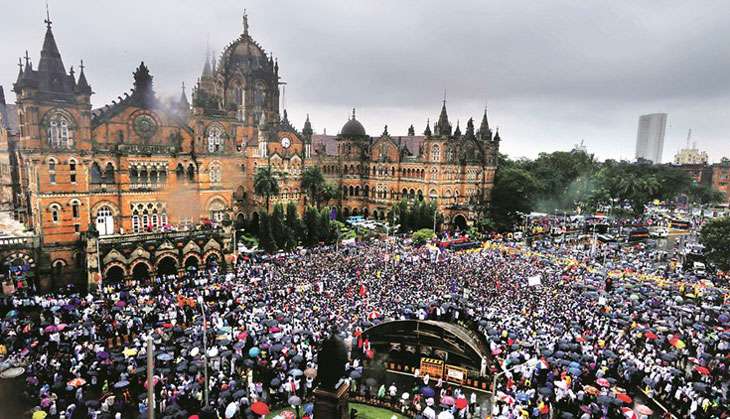 Social media
Modi in trouble
All these developments are an ominous sign for BJP and Prime Minister Narendra Modi. Mayawati and her party are likely to take this issue to every nook and corner of Uttar Pradesh. The issue may come to haunt BJP in Punjab and Gujarat as well. Punjab, incidentally, has the highest percentage of Dalits in the country.
BJP is trying its best to make inroads into the Dalit and OBC vote bank in UP along with retaining its support base among upper castes. Both RSS and BJP are actively engaged in engineering such social equations. Attempts are also on to pitch Dalits against Muslims to checkmate Mayawati. A weak Mayawati is an essential condition if BJP is to put up a good show in the UP elections.
However, recent developments will only make things harder for BJP in the state. A personal attack on Mayawati could cost the party dearly in the polls. Singh's vitriol could well be the war cry for her campaign. History has shown that Mayawati has always emerged stronger after every personal attack against her.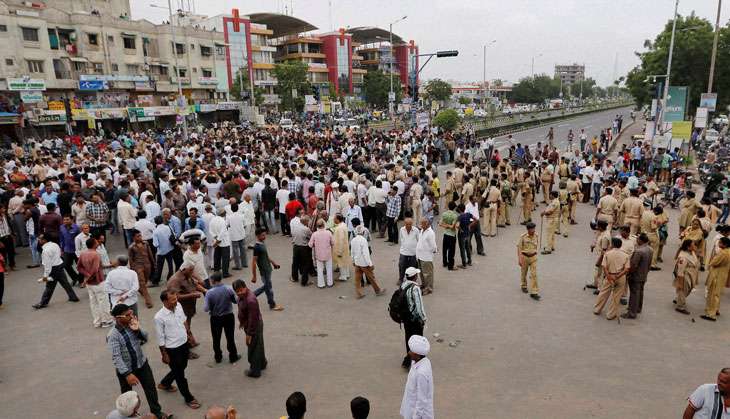 PTI
Singh's statement, which exposed a blatantly misogynistic, Upper Caste and feudal mindset, could harm BJP's attempts to court Dalits.
Expressing her anger in the Rajya Sabha, Mayawati said, "This statement was not merely against a Dalit. I am also a woman. Tomorrow, we could see similar comments against women of other castes as well. I would not be able to help if people come on to the streets after such provocative remarks."
This appears to be a clear signal that Mayawati will raise this issue among women and Dalits. This would certainly damage BJP's chances while working to Mayawati's advantage. This will be seen in consistence with a series of incidents of ill-treatment of Dalits under the BJP, such as the suicide of Rohith Vemula, Dalit kids being burnt alive in Faridabad, the recent gangrape of a Dalit in Rohtak and the flogging of Dalits in Una.
BJP's rivals will leave no stone unturned to present it as "anti-Dalit".
Congress Vice-President Rahul Gandhi is going to meet the affected Dalit families in Gujarat on Thursday. Aam Aadmi Party leader Arvind Kejriwal could follow suit. Earlier both these leaders had visited Hyderabad Central University following the death of Rohith Vemula. It is almost certain that Una issue will find an echo during poll campaigns in Punjab and UP.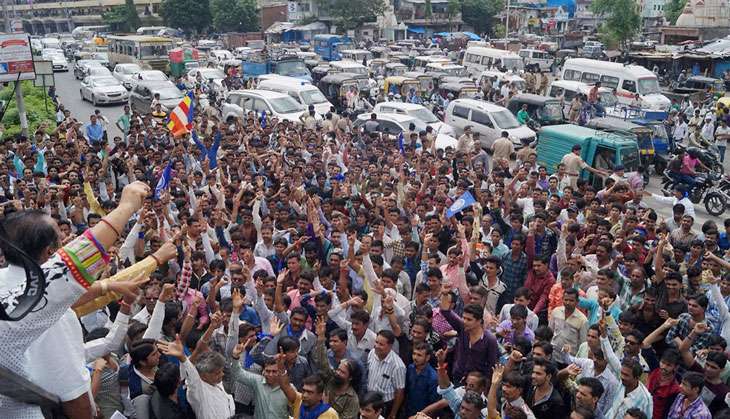 PTI
Mayawati knows her task is not restricted to stopping BJP in its ranks. She also faces the challenge of preventing Congress from cutting through her Dalit vote bank. This is the reason she also took the Congress to task during her speech in the Parliament alleging the party has failed to raise the issue as the principal Opposition party in Gujarat.
The injustice meted out to the Dalits of Gujarat and Dayashankar Singh's words are going to resonate in the electoral battlefield in Punjab, UP and Gujarat just as the Dadri incident caught the imagination of voters in Bihar. This is certainly not good news for BJP and Modi.
Translated by Deepak Sharma, edited by Aditya Menon
More in Catch
Swami Prasad Maurya quits BSP, may join SP. But this won't harm Mayawati
Battleground UP: how Mayawati is laying the groundwork for 2017