Many Left workers switched over to BJP: Biman Bose on by-poll defeat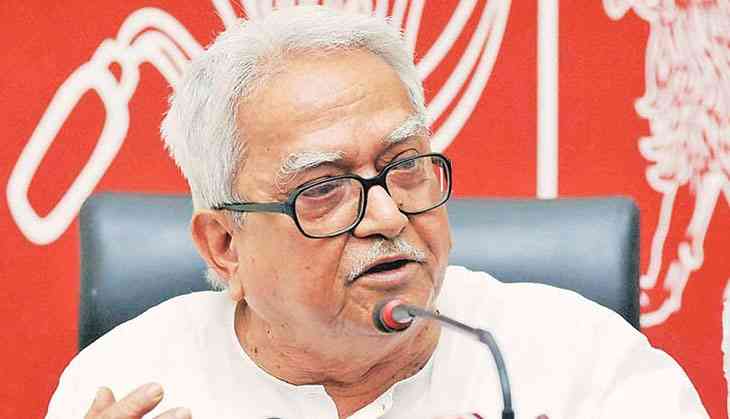 After coming in third in the Kanthi South Assembly by-poll in West Bengal, the CPI(M) has been forced to admit that the defeat has to do with the "weak organisational strength of the party in several parts of the state".

What makes the defeat even harder to swallow for the party is that the BJP bagged second place, after the All India Trinamool Congress candidate, making it the key Opposition in the state.

Left Front Chairman Biman Bose admits that some blame for this debacle is the fact that many CPI(M) workers broke ranks and switched over to the BJP in the Kanthi South constituency.

Bose tells Catch, "After analysing the results of the by-election, I feel that the humiliating defeat is due to the mass defections of CPI(M) workers to BJP in the last few years in various parts of the state including Kanthi South."

In the by-poll, the CPI(M) got 17,423 votes while Socialist Unity Centre of India (SUCI) bagged 1,476 votes. BJP's candidate Sourindra Mohan Jana bagged 52,843 votes - 30% higher than what it did during last year assembly election.

After the results were announced, West Bengal Chief Minister Mamata Banerjee had said that the BJP only came in second as the CPI(M) and the Congress had transferred their votes to the party.
A weakened party
Sources in the Left Front said that its vote share has decreased to around 24% owing to a surge of support for the saffron party in West Bengal. Yet others attribute it to a lack of leadership.

A senior CPI(M) leader says, "The Left Front's disaster started when they lost the status of the main Opposition in the state, followed by large scale defection of CPI(M) workers joining All India Trinamool Congress and then to BJP. Moreover, AITC's poaching of workers from other parties has also resulted in mass erosion of the CPI(M) base."

Dr Surjyakanta Mishra, CPI(M) leader said, "We need to bring an effective change in the CPI(M) leadership, along with changes in the political equation."

"If the organisational base of the Left Front is not strengthened before the next year panchyat election, then CPI(M) 's survival in the state will be at stake. Already, the ruling AITC and BJP, the most prominent political force, is gearing up for the next panchyat election."