Mamata softens stance on talks, Gorkha leaders to decide if they want to meet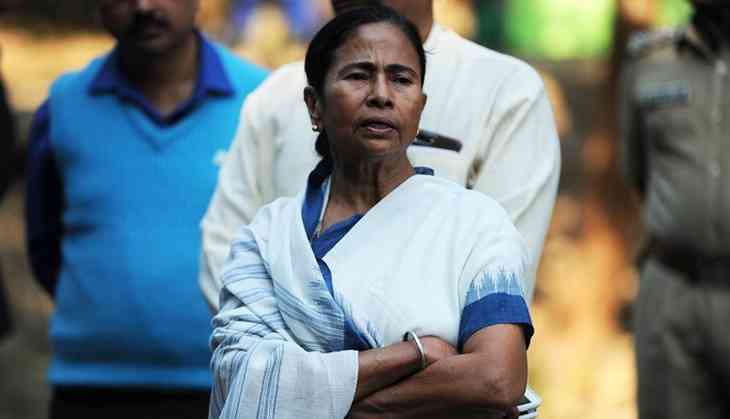 The West Bengal government has softened its stand on talks to end the Gorkhaland stir in the northern part of the state.
Chief Minister Mamata Banerjee has decided to speak with members of the Gorkhaland Movement Co-ordination Committee (GMCC), nearly a month and a half after pro-Gorkhaland activists called for an indefinite bandh in the hills.
However, GMCC members have put off a decision on whether to meet the CM or not.
Change of tune
A meeting in this regard was convened on Wednesday at Uttarkanya, the North Bengal secretariat, with senior officials of the Darjeeling district administration, and Banerjee herself decided to speak to GMCC members.
The state government had so far insisted that it was only willing to sit with Gorkha leaders if they ended the strike. But recently, when Banerjee met Union Home Minister Rajnath Singh on the issue, the latter advised her to speak to representatives of the Gorkha Janmukti Morcha (GJM) and try and break the impasse.
Gorkha leaders to confer
Speaking about the government's softened stand, a GJM leader said: "Our demand for a separate Gorkhaland will continue. We have not yet taken any decision to end our strike. We have to sit with our senior leaders and take a call about this [meeting Banerjee]."
Harkha Bahadur Chhetri, member of the GMCC, said: "We want to continue our movement in a democratic manner, instead of resorting to violence .We are glad that the Chief Minister herself wants to speak with us, but now we have to speak with other members of the committee to finalise a decision."
GMCC sources said on Tuesday, its members met Rajnath, but didn't receive any positive feedback from the Centre regarding their demand.
According to Chhetri, members had thought that the Lok Sabha MP from Darjeeling, SS Ahluwalia of the BJP, would raise the issue in Parliament, but since he hadn't yet done so, they had decided to intensify their movement.
Other main points from the meeting
- The stir has so far caused Rs 60 lakh worth of damage to property, and led to a food crisis in the hills.
- State government officials say they're trying to get food to the hills via alternate routes like Gorubathan in Kalimpong, Sikkim and Nepal.
- The district administration has been instructed to be more vigilant and submit a weekly report to the CM's office regarding the law and order situation.
- A senior official of the state home department said: "Till now, police have recovered around three lakh bullets and huge piles of arms from various areas including, Sukhiapokri and Bhaktapur in Nepal."