Mamata's boycott of Opposition's JPC demand shows her national ambitions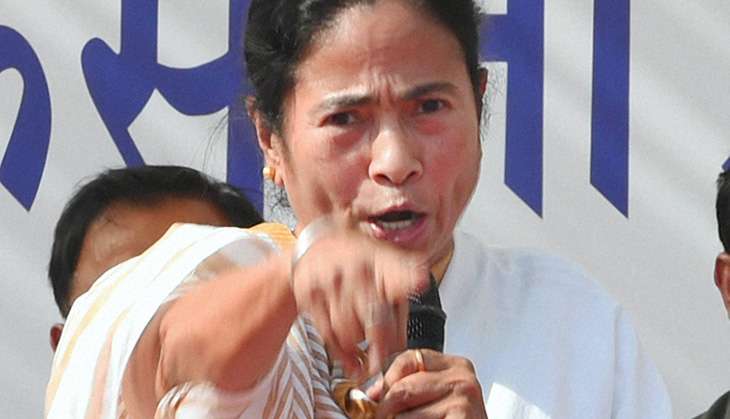 Trinamool Congress's plan to not participate in calls for a Joint Parliamentary Committee (JPC) probe into demonetisation in Parliament once again highlights West Bengal Chief Minister Mamata Banerjee's desire to play a more prominent role in national politics post the 2019 Lok Sabha elections.
The TMC supremo instead wants an adjournment motion in the Parliament over Prime Minister Narendra Modi's demonetisation move as it has inconvenienced the common people.
Uniting leaders
According to top sources in the TMC, since Mamata has always stood up for the cause of the common people, the party supremo decided to not demand for a JPC as it is a long haul process.
Sources close to TMC said that even before Narendra Modi had announced the demonetisation move, Mamata had been planning a meeting of 'federal front leaders' in Delhi, and had spoken to both Nitish Kumar and Arvind Kejriwal regarding the same.
Senior leaders said Mamata's popularity might be hit if she participates in the JPC which is why she has tactically chosen the adjournment motion to voice her protest against demonetisation so that her pro-poor image and popularity amongst masses does not take a back seat.
Also read - Mamata calls for a united opposition to defeat demonetisation in Rajya Sabha
With the announcement of demonetisation, Banerjee has found an issue to unite all leaders and has decided to join hands with the federal front leaders including Shiv Sena, BSP, AAP and Samajwadi Party, to submit a memorandum to President highlighting the problems the common people are facing post demonetisation of Rs 500 and Rs 1000 notes.
She has also urged the Centre to circulate old Rs 500 notes till new notes are available in the market as it is traders, farmers and daily wagers who have been hit the hardest.
Moving into the national space
Observers say that the announcement of demonetisation of Rs 500 and Rs 1000 notes has given Mamata a boost to enter the national space.
Prof Amol Mukherjee, a political analyst, welcomed Mamata's move and said, "Her populism will gain confidence among 96% people as her hue and cry against demonetisation clearly projects her pro-people stand."
Political revenge
TMC is also bracing for another political fight in case the party comes under the scanner of any economic investigations. While Banerjee has already raised the pitch for her protest against demonitisation, senior party leaders feel that any move of Enforcement Directorate (ED) against TMC would be construed an act of political revenge.
CPI(M)leader Mohammed Salim criticised Mamata's move not to participate in JPC and said, "TMC party deals with raw cash. So when all national parties are trying to take the issue seriously in the Parliament for a serious debate, she is not participating."
BJP spokesperson Jay Prakash Majumder said Banerjee is under pressure as the IT returns filed by TMC with the Election Commission in 2012-23 showed that the party received donations of Rs 2 crore from two companies which never existed.
Even state president of BJP Dilip Ghosh condemned Mamata's decision not to join the JPC and said that Banerjee should stop dreaming about national politics.
More in Catch - Bengal CPI(M), Cong keep their distance from TMC's call for united protests against demonetisation
Mamata vs Modi: 3 sticking points between Bengal and the Centre