Mamata's 2019 plans: Trinamool focuses on strengthening base through trade unions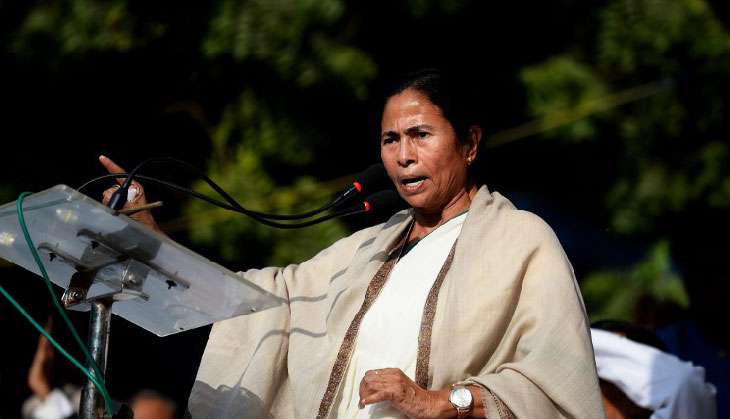 As a part of Mamata Banerjee's bigger plan of foraying into national politics, All India Trinamool Congress (AITC) is now trying to strengthen trade unions in other states.
Sources close to Trinamool said that Bengal's trade union leaders have spoken with some of the trade union members of RJD in Patna as well as Samajwadi Party (SP) trade unions in Lucknow, and both of them have given assurance that they are going to help Trinamool to form their trade unions in these two states to garner support for the party.
While Mamata has already held a rally in Lucknow and in Patna against demonetisation, both RJD and SP has lent their supporters in favour of Trinamool. Now, Trinamool has to organise its support base through their links with the trade unions.
Senior Trinamool leaders are of the opinion that before the 2019 Lok Sabha election, the party plans to set up trade union wings in almost all the states. Their first priority, however, is to set up the trade union at BJP ruled states.
These leaders also feel that though RJD and SP has supported their move, without a strong base it will be difficult for Trinamool to carry out all their protest ahead of the 2019 Lok Sabha election. Therefore, organisation of the trade unions should be top priority in the first phase.
A senior minister in Mamata cabinet said, "If we can organise our trade unions in other states, then it will be easy for us to strengthen our base as trade unions have links with different stratas of the society."
Top sources in Trinamool said that in the backdrop of Bihar Chief Minister Nitish Kumar's two-track politics, Mamata had called him a traitor who will not be forgiven by the public as Nitish did not show his solidarity with Trinamool against the demonetisation move.
Trinamool is well aware that there are chances they might get betrayed by other leaders from the third front, and that is exactly why it is vital that Trinamool strengthens its base in other states.
Sources close to Trinamool also said that the party is also thinking of poaching members from other parties in different states ahead of the 2019 Lok Sabha polls. Mamata has poached several Congress leaders in Bengal in the past.
According to political analyst Biswanath Chakraborty , Mamata's move is very tactical at a time when Nitish Kumar has not lent her support against the demonetisation move and it will be a challenge for her to garner more support from other parties for the cause if she wants to enter national politics.
BJP state president Dilip Ghosh said, "Mamata's scream wont fetch any votes, and she is fighting against demonetisation as her own party is facing severe cash crunch as they deal with black money."
Edited by Jhinuk Sen