Mamata again snubs Modi, boycotts National Tourism Festival in Gujarat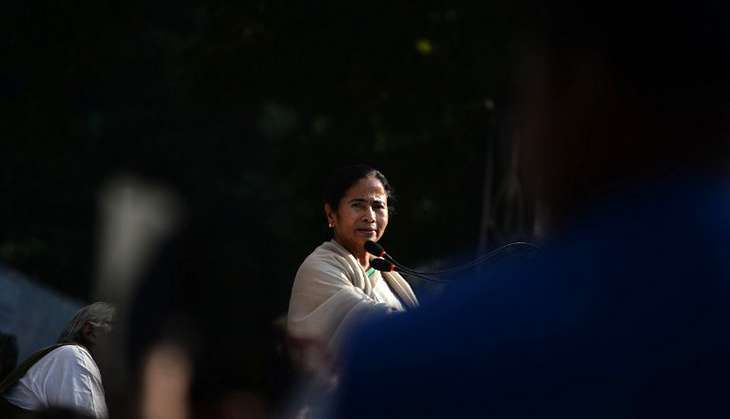 Mamata Banerjee's relationship with the NDA regime is worsening by the day. Now, her government is boycotting the National Tourism Festival to be held in Gujarat from 22 January. The festival is scheduled to be inaugurated by Prime Minister Narendra Modi.
In a letter sent on 23 December 2016, the Modi government had invited all states to the festival - named Rann Utsav - and asked them to put up stalls showcasing their respective tourist attractions. Their tourism ministers were also invited to the inaugural function.
Bengal, though, has decided against participating in the festival. The state's tourism minister Goutam Deb will stay away as well. "We have rejected the proposal for attending the National Tourism Festival," Deb said. "Moreover, I am preoccupied with some other programmes so I won't be able to attend the function."
Also Read: Bengal snubs Modi govt, says no to cashless payment in PDS
The Chief Minister's Office, in fact, has asked all ministers, secretaries and other top officials to take permission before travelling outside Bengal. They have also been directed to send all communication received from the central government be the chief secretary's office.
Mamata's frosty relationship with the Modi regime has take a turn for the worse since demonetisation was announced in early November. The chief minister recently claimed that the note exchange exercise has rendered nearly 81.5 lakh people in Bengal unemployed, and cost the state Rs 5,500 crore in lost revenue. Union finance minister Arun Jaitley, however, countered by blaming the revenue loss on the Mamata government's "bad governance".
Amid this political slugfest, businesses, including tourism, are taking a hit. "We are witnessing negative growth in the tourism business for the last two months since demonetisation was announced. And as the political tension continues between the state and the Centre, the business is expected to see negative growth in the coming months as well," said Prabir Sinha Roy of the Travel Association of Bengal. "Already, tourist football is down by 70 lakh."
A tour operator who asked not to be named said, "Of course, we are feeling the pinch of demonitisation. So, we have urged the state government to take steps to revive the tourism industry."
Indeed, this battle of attrition between Mamata and Modi is doing the common people no good, and must be resolved soon, says the political analyst Biswanath Chowdhury. Mamata's stand against demonetisation is worthy of appreciation, Chowdhury noted, "but it is time the state and the central governments understand each other's needs, and re-evaluate their agendas based on logical justifications so that the common people are not affected."
Also Read: Mamata slams PM Modi on note ban, calls it a 'a month of harassment, financial insecurity'