Maharashtra Irrigation scam: 'NCP chief Ajit Pawar will soon get arrested', says, State BJP chief Raosaheb Danve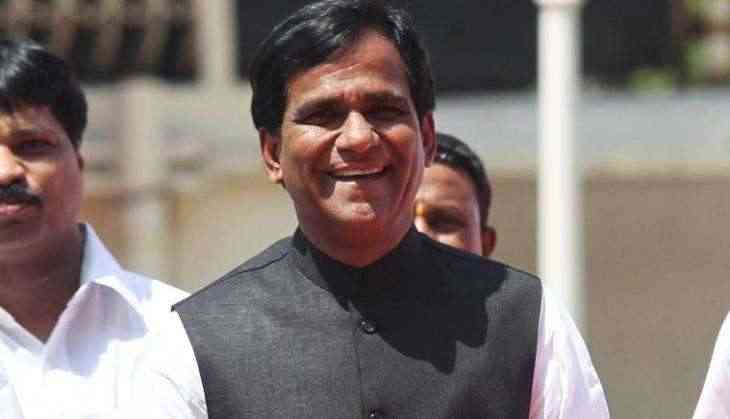 The Maharashtra BJP chief Raosaheb Danve has held in a rally that NCP chief Ajit Pawar will be arrested "anytime now" in connection with an alleged irrigation scam.
Danve had stirred a controversy with the statement in a rally, held here in Pimpri-Chinchwad, when he said that former deputy CM of Maharashtra, Ajit Pawar, the nephew of Sharad Pawar will be arrested due to his involvement in the irrigation scam, which emerged during the Congress-NCP regime in 2012.
Danve in his speech said, "I want to tell you that Ajit Pawar will be arrested anytime now…police personnel are outside his residence, waiting to arrest him," and the chief minister Devendra Fadnavis was present during the program.
CM Devendra Fadnavis stayed away from the arrest comment of the Ajit Pawar but attacked the Congress-NCP alliance who have insulated corruption in the regimes, as reported by the Indian Express. Fadnavis said, "They committed the scam and looted public money. But our government has gone all out to ensure justice for farmers and the people."
Fadnavis added that "The Jalyukt Shivar programme has ensured that even if there is less rain, the farmers will not suffer. This is because the Jalyukt Shivar programme helps in conservation of water and its availability all the time."
CM Fadnavis later on attacked the Shiv Sena as they snapped the alliance and have decided to go alone in the Lok Sabha election. "This rally has been organised to ensure that only those who support Prime Minister Narendra Modi are elected as MPs. Even if those from friendly parties support the Prime Minister, then we will send their MPs to Delhi from these two constituencies. Otherwise, BJP will ensure that its MPs are elected from here."
Also read: Madhya Pradesh Assembly election: Congress releases first list of 155 candidates; drops 3 sitting MLA's,