Maharashtra: Congress makes overtures towards NCP. Will the alliance work?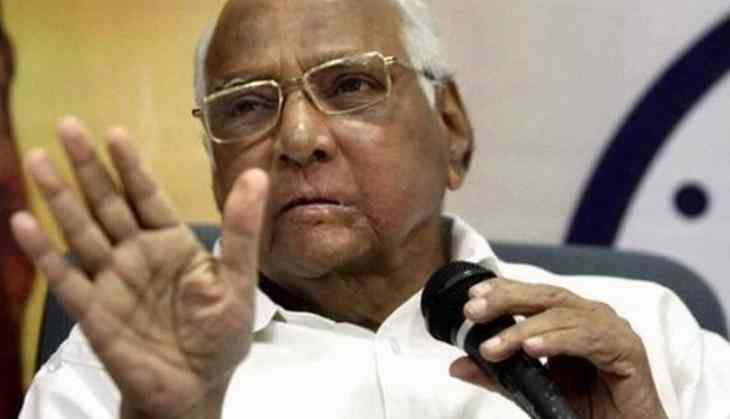 Buoyed by its performance in the Gujarat Assembly elections, the Congress is now aiming to recapture power in Maharashtra, which goes to the polls in 2019. As a first step, the Congress leadership has begun making overtures to its former ally Nationalist Congress Party, which had parted ways from it in the run-up to the 2014 Assembly elections.
However, it is easier said than done. The NCP's support has eroded over the past few years and there is an atmosphere of distrust surrounding the party supremo Sharad Pawar, especially given his tendency to give ambiguous statements.
Senior journalist and political analyst Ganesh Torsekar feels that Pawar has completely lost credibility in recent "Pawar is on sticky wicket now. Marathas and OBCs are unhappy with him due to his summersaults over Bhima Koregaon violence. In this situation, Pawar needs help from other parties to keep himself and his party relevant. And Congress is its natural ally," Torsekar says.
Torsekar feels that if Congress and NCP come together, it might not harm BJP in the 2019 Lok Sabha elections but they could make it difficult for the BJP to come back to power in Maharashtra.
Going by the vote percentage in 2014 Assembly elections, BJP got 27% votes, Shiv Sena got 19%, Congress 18% and NCP 17.2%.
He said that NCP snapped ties with Congress in 2014 under pressure from BJP. Pawar wanted to protect nephew Ajit Pawar and party leader Sunil Tatkare who are among the accused in the multi-crore irrigation scam in Maharashtra.
However, veteran journalist Nikhil Wagle praised Pawar and NCP for their role in containing the violence. "I have criticised NCP and Sharad Pawar in the past. But they deserve credit for their efforts to maintain peace after the incident," Wagle said in a recent interview.
Shiv Sena spokesperson Manisha Kayande said, "We will not reveal our cards as of now. At present we are concentrating on consolidating our position in the state. A massive party revamp programme is going on at the district level".
She further added, "While there is a talk about a possible Congress – NCP alliance, it is still not clear. Given Pawar's style of politics, no one can trust him. Similarly, BJP too is not trustworthy. Before the elections, they made tall claims that Ajit Pawar and Sunil Tatkare would be put behind the bars. But nothing has happened. Given the proximity of Pawar and Narendra Modi, it is difficult to understand how Congress can trust NCP."
However, according to Maharashtra BJP spokesperson Madhav Bhandari, "Pawar has no option but to align with Congress. He has completely lost credibility and NCP leaders are worried about their future. It is a matter of survival for both Congress and NCP. No one should be surprised if a large number of NCP leaders quit party and join Congress in the near future." Referring to the threat due to a possible alliance, he said that BJP would not be affected at all.