Lesson for Mulayam Singh: you reap what you sow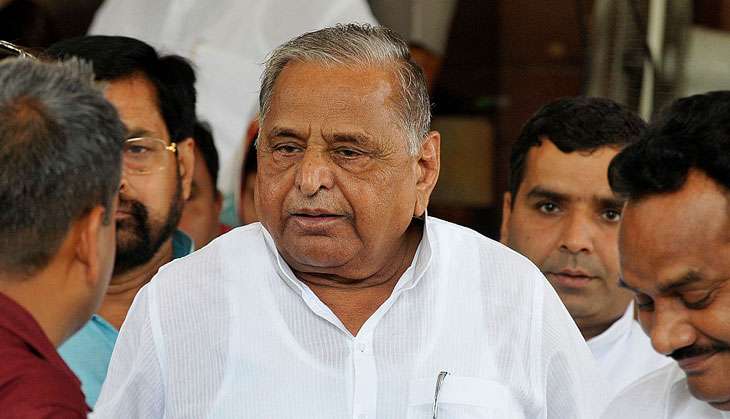 Mulayam Singh Yadav Sonu Mehta/Hindustan Times/Getty Images
Lucknow, the city of Nawabs, has been the centre of a hot power struggle this winter.
In fact, the ongoing feud in Mulayam Singh Yadav's family is reminiscent of political upheavals in the 18th century era of the Nawabs, and even before that, the intrigues of Aurangzeb's court. Even NT Rama Rao fell from glory in a similar manner in Andhra Pradesh during the 1990s.
Dethroning a giant
On 1 January 2017, while most of the world was focussed on welcoming the new year, Akhilesh Yadav toppled his father from his post as the Samajwadi Party's national president.
It was a big moment in Uttar Pradesh's political history as Mulayam single-handedly steered his party to power from scratch to become the undisputed czar after a six-decade struggle in the political arena.
Also read - Palace coup: Akhilesh dethrones father Mulayam, cuts uncle Shivpal down to size
Mulayam started his political journey from a humble background and couldn't even speak fluent Hindi at the beginning of his career - an attribute considered necessary for any politician to gain acceptance in the Hindi heartland.
Yet, he not only formed his own party, but also managed to turn it into one of the principal forces in India's politically most important state.
However, can Mulayam's political journey be assessed solely on the basis of his success? Could one sympathise with his current predicament?
Considered one of the country's top politicians, his style of politics has always befuddled pundits. On one hand, he is a man who appears to be caught in a cobweb woven by the ambitions of his family members.
On the other, he's a man who has consistently managed to intrigue the entire political class through years of sly manoeuvring.
The first chapter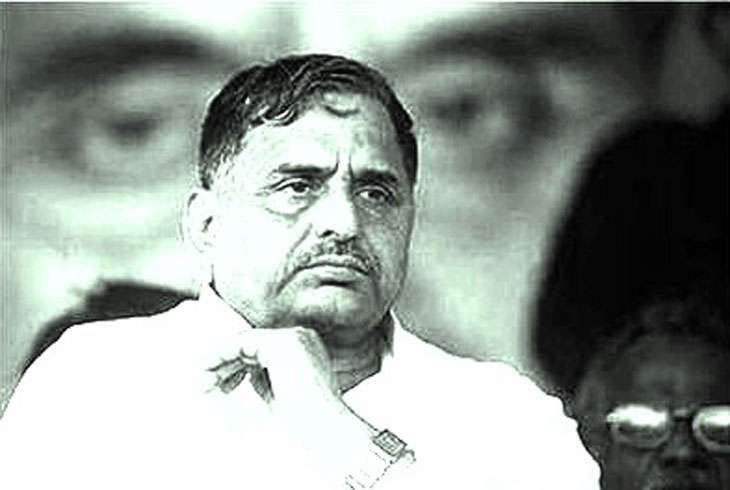 File photo
Politics was hardly a conducive playground for a stumpy wrestler from a small town who belonged to a backward caste and could hardly communicate in Hindi, let alone match his more illustrious, English-speaking contemporaries.
When Mulayam first ventured into the political domain, socialists and the Congress dominated it. Considering these circumstances, his political rise is nothing short of phenomenal.
A political stalwart like Chaudhary Charan Singh would fondly refer to him as "Chhote kad ka bada neta (A tall leader of short height)."
This "tall leader of short height" went on to claim Charan Singh's legacy. In fact, he was instrumental in pushing Charan Singh's son Ajit Singh to the fringes.
The hallmarks of Mulayam's politics over the years have been cleverness, unabashed opportunism, gumption to stand by his loyalists, a weakness for family and a thick skin.
It is said that Mulayam could recall at least 50 workers by their names at any political event during the old days.
The leader's personality was shaped in the akharas of the rustic village of Safai in Uttar Pradesh, where he not only learnt the tricks of wrestling, but also imbibed the early lessons of politics.
The first chapter of Mulayam's politics dates back to the 1960s, when anti-Congressism was reaching its peak. Since then, he has been a five-time MP, held the Chief Minister's post three times, and even served as the country's Defence Minister.
A coalition of socialists and the Jana Sangh had formed the government in UP after the Emergency ended in 1977. Mulayam served as the state's co-operative minister in that dispensation. It was when he came in contact with Janeshwar Mishra, famously known as 'Chhote Lohia (Lohia junior)'.
The coalition government was short-lived, but Mulayam had already learnt the tricks of the trade and he quickly deserted Raj Narain, the tallest socialist leader in UP at that time, and joined hands with Chaudhary Charan Singh.
Politics of convenience
Mulayam's camaraderie with Chaudhary Charan Singh was not inspired by any ideology. Charan Singh was essentially a Jat leader belonging to a family of landlords.
At the time, Mulayam would argue that political compromises were necessary to keep Lohia's organisation floating. This reasoning proved to be a part of Mulayam's opportunist inclinations. This was evident when the likes of Anil Ambani, Amitabh Bachchan and Jaya Bachchan were baptised by Mulayam as socialists during the last decade.
Mulayam began tweaking the notion of socialism as per his convenience from the early 1980s. It was an eventful decade in political terms that saw the rise of V P Singh as a prominent national leader. Singh epitomised the fight against corruption by taking on the powerful Gandhi family in the Bofors scandal.
Mulayam made the most of this opportunity by joining Janata Dal, spearheaded by VP Singh. Janata Dal was largely a conglomerate of socialists and disgruntled Congressmen at that time. It was supported both by leftist and rightist forces oust Congress from power.
Mulayam's political dexterity only improved during this period of political uncertainty caused by the Ram Mandir agitation and mass protests against the Mandal Commission recommendations. In 1989, VP Singh made history by becoming the Prime Minister, while Mulayam was elected as the Chief Minister of Uttar Pradesh.
The VP Singh government only survived for 11 months, as the BJP withdrew its support. Mulayam made yet another somersault at this juncture and extended his support to Chandrashekhar's Samajwadi Janata Party. He also managed to garner much-needed support from the Congress to stay in power.
An incident for the ages
Nothing demonstrates Mulayam's personality better than one incident that occurred during the formation of the UP government in 1989.
Charan Singh's son Ajit Singh was posing a serious challenge to Mulayam Singh in the race for state's top job. While Mulayam was considered a mass leader, Ajit Singh had just returned from abroad after completing his education and his father's name was major factor which worked in his favour. Even VP Singh wanted to see him as the next CM of Uttar Pradesh.
But Mulayam had other intentions. VP Singh sent former Gujarat Chief Minister and socialist leader Chiman Bhai Patel to Lucknow to finalise the name of the chief ministerial candidate. Patel was also in charge of Janata Dal's UP unit during that time, and sources claimed VP Singh had clearly instructed Patel to approve Ajit Singh's name.
However, Mulayam managed to meet Patel as soon as he landed in Lucknow. Patel went back to Delhi without even meeting Ajit Singh.
What transpired during the meeting remains a mystery to this date, but Patel announced Mulayam as the CM candidate soon after his return to the national capital.
Mulayam had probably not forgotten VP Singh's preference and he responded in kind only 11 months later by pulling the rug from under Singh's feet.
A political acrobat