'Khoon ki dalali' to 'Insaaf ka tarazu': 5 highlights from Rahul Gandhi's rally
Rahul Gandhi talked about farmers every day for the last full month. The farm crisis was at the top of the Congress vice president\'s agenda as he covered nearly 3,500 km in rural Uttar Pradesh during his Kisan Padyatra. As the campaign ended in New Delhi\'s Parliament Street on Thursday, one would have assumed that Gandhi would have wanted farmers to be at the center of public discourse. However, he has ended up hitting the headlines for entirely different reasons.
He ended his speech by accusing Prime Minister Narendra Modi of indulging in "Dalali" (brokering or prostituting) of the blood of Indian soldiers.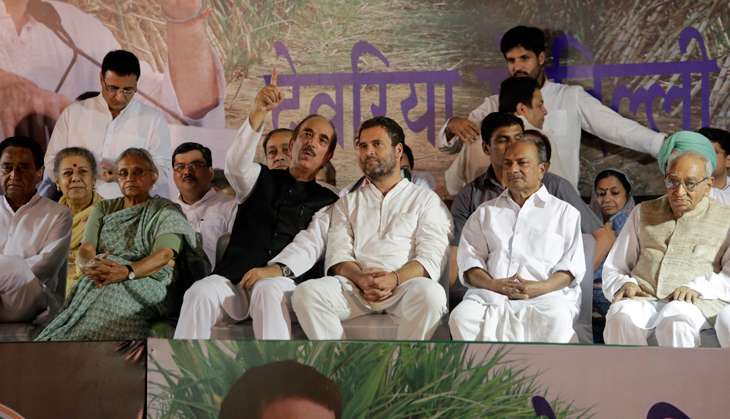 Rahul Gandhi and senior Congress leaders at the rally (Vikas Kumar)
Watch the full speech at Jantar Mantar earlier today:https://t.co/5FEvFSVjkN

— Office of RG (@OfficeOfRG) October 6, 2016
This is strange because it indicates that somewhere along the way, Gandhi and the Congress party decided to end the campaign on a note that will ensure an attack on Modi. They also appear to have calculated that the attack should be with reference to the issue that the BJP is most excited about - the Indian army's claim of 'surgical strikes' across the Line of Control.
Here are five key takeaways from the event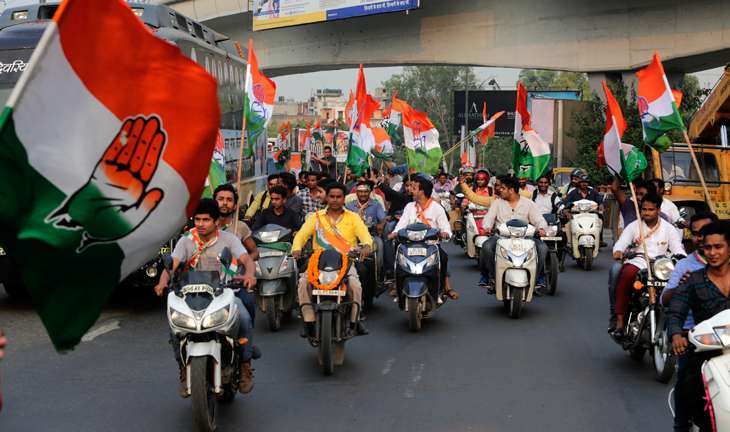 Workers cheer Rahul Gandhi at the Kisan Padyatra in Delhi (Vikas Kumar)
As Gandhi's entourage entered Delhi from the eastern side, party workers lined the roads on foot, bikes and jeeps, cheering their leader in large numbers. Gandhi was standing on the foot-board of his bus, protected by precariously hanging SPG men, and workers were desperate to reach as close as possible and shake hands with him. Cries of "Rahul Gandhi zindabad" reverberated along the route and one worker was even heard saying just after the chant, "Pappu paas ho gaya".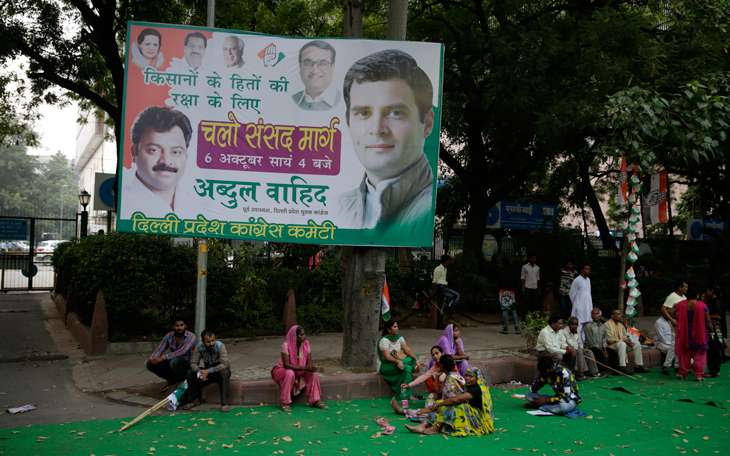 Besides party workers, there was hardly any crowd out on the streets (Vikas Kumar)
The warm reception that Gandhi got in Delhi appeared to be only because of his party workers because there was hardly anybody else in the crowd. Just a handful of onlookers could be seen in balconies along the road in spite of the fact that the presence of party workers with flags and a large police bandobast would have been enough to build-up interest. With their vehicles, slogans, flags and fire-crackers, the workers did make it seem like it was Delhi that was poll-bound, but the crowd had hardly any common people.
Rahul Gandhi's concluding speech was a dampener of sorts. He spoke for less than 10 minutes, a surprisingly short conclusion of a 30-day and 3500-km long campaign, which was by and large successful. He said he wanted to speak about farmers but Ghulam Nabi Azad, Congress General Secretary in charge of Uttar Pradesh, suggested that he share his experiences from the roadshow. Gandhi somehow got the idea that talking about farmers and sharing his experiences from his interactions with farmers were two different things. So he went to narrate how farmers were facing several problems and how one of them told him that he was contemplating suicide.
Not only was the speech disappointingly short, some of the ideas also appeared incoherent. The 'dalali' statement, for example, was utterly confusing. Gandhi's exact words were, "Jo hamare jawaan hain jinhone apna khoon diya hai, jinhone hindustan ke liye surgical strikes kee hain, unke khoon ke pichhe aap chhupe huye ho, unki aap dalali kar rahe ho". What did he mean by that? The incoherence continued with his word of advice for the PM that came immediately after this - to enhance the army's compensation under the Seventh Pay Commission. The shift from farmers to polarisation to surgical strikes to seventh pay commission was baffling.
05
Frivolous elements in the speech
There was also a touch of frivolousness in the speech when Gandhi addressed UP Congress chief Raj Babbar directly and told the audience that the two had a chat during the roadshow over Babbar's favourite Bollywood film out of those that he has starred in. It was Insaaf ka Tarazu and Gandhi turned it into an analogy, saying that respecting the scales of justice is what the Congress has done for 70 years, while the BJP has thrown those scales away. It was a clever analogy but the way it was delivered made it seem non-serious. Babbar could be seen shrugging sheepishly on the stage as Gandhi told him that he seemed to have embarrassed the former actor.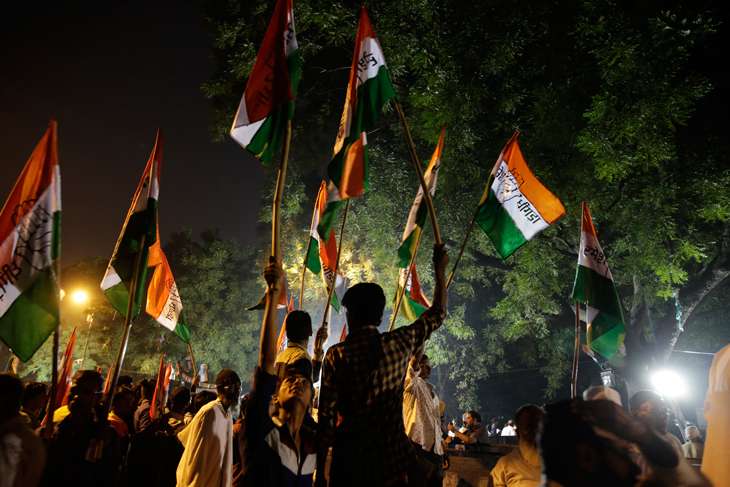 Vikas Kumar
Gandhi's 'dalali' comment has already evoked a strong response in the BJP as well as in political circles. Many have already started comparing it with Sonia Gandhi's 'maut ka saudagar' comment, made in the heat of the electoral campaign in Gujarat in 2007. The comment had backfired and BJP eventually won the polls. What effect will this comment have will be interesting to watch.
Rahul Gandhi's month long Padyatra was a significant effort by a national leader to reach out to the farmers through a grassroots oriented campaign. But his speech on Thursday did a disservice to the entire effort.