Karnataka by-poll: Counting of votes underway for 3 Lok Sabha and 2 Assembly seats; popularity test for Congress-JDS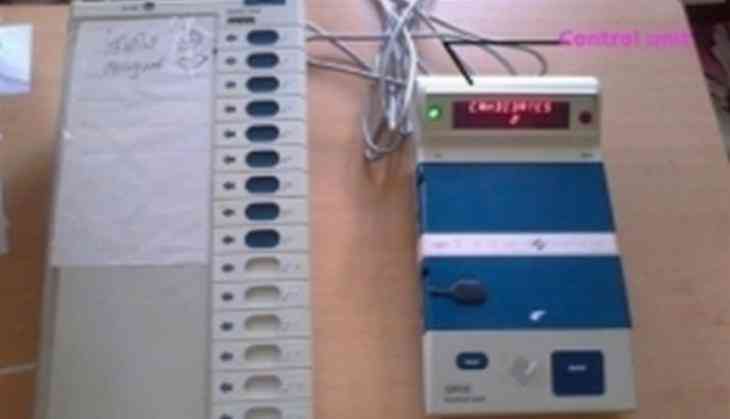 The Congress-JDS alliance will be in a testing mode today as the counting of votes have begun for the 3 Lok Sabha and 2 Assembly seats in Karnataka.
The results of the 5 by-polls will be declared today by the Election Commission and it is being seen as a litmus test of popularity for the Congress-Janta Dal (Secular) coalition.
The constituencies which went to poll on November 3 were Bellary, Shimoga, Mandya, Ramanagara and Jhamkandi.
Former Chief Minister of Karnataka and senior Congress leader Siddaramaiah had alleged, "Congress, JD(S) conspired to defeat Siddaramaiah."
The lone BSP MLA who won in the Assembly election has issued a statement which might give some nerves to the ruling alliance partners, stating that, "Will leave Congress-JDS alliance if Mayawati asks me to."
BJP has 104 MLA's in the state assembly and would want to increase their numbers as they are just 8 short of the majority. BJP has fielded former CM B.S Yeddyurappa's son in the Shimoga constituency.
BJP has earlier said that they are confident of winning 3 seats out of the 5 seats which went to poll and the Congress-JDS are defined to win 4 out of the 5, which is sign of popularity votes for the existing alliance.
According to the numbers released by the Election Commission immediately after polling ended, the turnout was 61.05 per cent in Shivamogga, 63.85 per cent in Ballari and 53.93 per cent in Mandya Lok Sabha constituencies. The Jamkhandi assembly constituency witnessed a high polling percentage of 81.58 per cent while in Ramanagara it was 73.71 per cent.
Also read: Assembly Election: Congress leader and Speaker of Mizoram Assembly, Hiphei, joins BJP ahead of state polls
Karnataka: Counting of votes is underway for #KarnatakaByElection2018. Visuals from a counting station in Bellary. pic.twitter.com/CDvEBxQNjm

— ANI (@ANI) November 6, 2018