Just shy of majority, but Congress is set to form government in Goa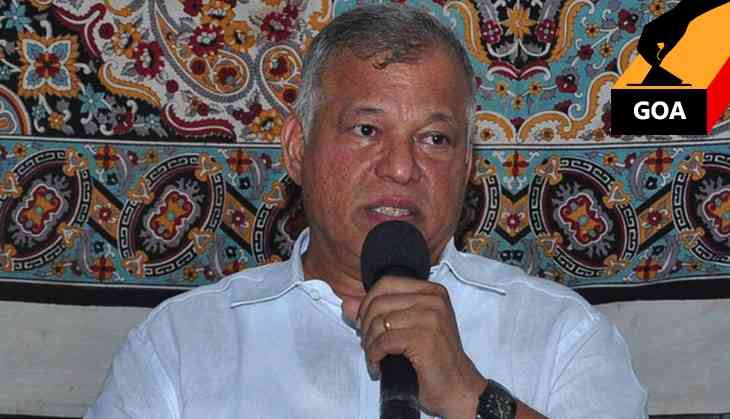 Apart from making a resounding comeback in Punjab, the Congress is set to form the government in Goa. It has emerged as the single largest party in the state, winning 17 of the 40 seats. Since an independent candidate has already extended support to the party, it needs three more legislators for majority.
It's expected that the Goa Forward Party, which won three seats, will partner the the Congress, although the party has not formally announced its decision yet.
The GFP had, in fact, approached the Congress for a pre-poll alliance, only to be turned down. The party's leaders, however, have indicated that they would prefer a non-BJP government, raising the hopes of the Congress' strategists.
Speaking to Catch, GFP's Vijai Sardesai, who won the election from Fatorda, said, "We will discuss it with our senior leadership and then declare our next move. It is not necessary that we go with the Congress, which betrayed us in 2012. In fact, on the four seats that we contested, the Congress acted as the BJP's B-team and wanted us to lose. We have not made any decision yet. If necessary, we are ready to sit in opposition. We are not hungry for power."
Such remarks from GFP leaders, though, are seen as bargaining tactics.
The BJP won 13 seats in the state, the Maharashtrawadi Gomantak Party three and the Nationalist Congress Party one. Three independents won as well.
There is a possibility of the MGP too allying with the Congress. It was part of the Congress-led government in 2007. If that happens, the Congress will have a comfortable majority of 24 seats.
The Congress general secretary in charge of Goa, Digvijaya Singh said the party won't hesitate to approach "like-minded parties such the GFP" to form the government.
If it does cobble together a majority, the Congress would be faced with the tricky issue of choosing the chief minister. Four legislators are reportedly in the race for the job – state party chief Luizinho Faleiro and former chief ministers Ravi Naik, Digambar Kamat and Pratapsingh Rane. Faleiro is considered the frontrunner, not least for leading the party back to within touching distance of power.
Interestingly, the BJP received more votes than the Congress yet won fewer seats. Worse, its senior leaders, including outgoing chief minister Laxmikant Parsekar, and many of his ministers, lost.
Reacting to the result, Parsekar said, "In the past five years, the BJP ran a stable government in Goa. But I accept the fractured mandate given by the people."
Meanwhile, the Aam Aadmi Party's much talked about electoral debut in Goa was a disaster, with the party failing to win a single seat. It received only 57,420 votes, or about 6.3% of the total. Even the party's chief ministerial candidate Elvis Gomes could manage only the fourth position in Cuncolim.