#JNUCrackdown: Dear Mohandas Pai, we fund your sector, not opinions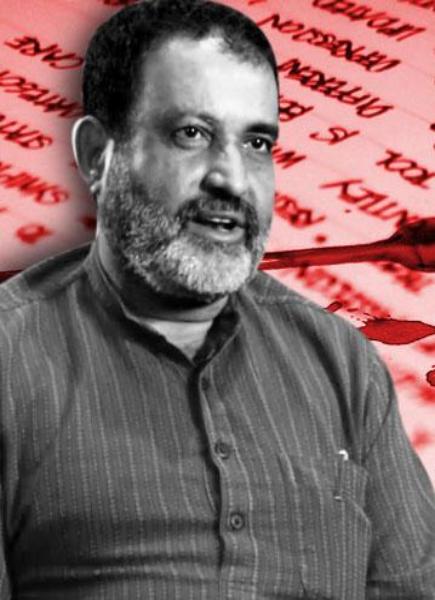 Giving sanctimonious lectures appears to have become a pastime for many people. Take Mohandas Pai for instance. The former CFO and head of HR at Infosys wrote an opinion piece advising what Jawaharlal Nehru University (JNU) students must or must not do on campus.
"Students should pay the full cost of education if they wish to focus on politics and not on their studies," Pai advised.
The advice is both unsolicited as well as hypocritical.
Pai's resentment against subsidised education in JNU is actually targeted keeping in mind the interests of hundreds of private universities that have been demanding privatisation of the education system in India. Pai, is a board member in one such private university.
Also read: "We don't need to be so hyper on this anti-national business": Ex-RAW chief AS Dulat on JNU crackdown
He further says "there is no case for taxpayers to subsidise extreme views or an archaic Left".
What about the "tax-free" industry, Mr Pai?
However, Pai of all people, shouldn't be complaining about the uses tax payers' money is put to.
He made his fortune in the Information Technology industry, which enjoyed a tax holiday between 1991 and 2011.
Under the Software Technology Parks of India (STPI) scheme, IT companies were not only exempted from paying the corporate tax that ranges between 25% and 33%, they were also provided cheap land to set up those parks.
In fact, every time the government wanted to withdraw these tax benefits, the heads of the IT companies - including Pai's company Infosys - begged the government to extend the tax holidays.
The dependence of these IT companies on the tax holidays was so much that when the tax-holidays under the STPI scheme exhausted, they shifted their businesses out of those parks to the newly established Special Economic Zones, that enjoyed a tax holiday for another 10 years.
Pai was in Infosys between 1994 and 2011. For all practical purposes, he was part of an industry that didn't pay taxes.
If Pai feels he doesn't represent just the tax-free IT sector but the corporate sector as a whole, it doesn't help his case either.
He should know that the corporate sector has become a burden on the taxpayers of the country. It is the corporate sector that is responsible for a large chunk of the non-performing assets with the country's banks.
Also read: You can arrest us, hang us but you can't silence us: Shehla Rashid, JNUSU
Today, the bad loans of public sector banks account for more than Rs 3.15 lakh crore. This is more than 68% of the India's Planed Expenditure in 2015-16.
As a result, Public Sector Banks of India have reported losses of Rs 12,000 crore in December quarter of 2015-16.
So what does Pai hate about JNU politics?
What Pai and people like him hate aren't the subsidies the university gets, it is the values that student politics in JNU stands for.
Albeit a little naively, the Leftists of JNU have always upheld the ideals of equality, social justice and redistribution of wealth. These concepts are a nightmare for the corporate sector.
Pai finds JNU's leftist politics "archaic" also because it supports the idea of reservation for SC/STs and OBCs in the private sector.
In 2006-07 the UPA government - under pressure from the Left Parties - had asked Indian industry to introduce affirmative action for SC/STs in the private sector.
The corporate sector has so far managed to avoid the enactment of such a law, but people like Pai know that the idea might hit them anytime in future.
So why not crush an institution and an ideology that makes such demands?
As an industry representative, Pai would do well to tell us how many SCs, STs and OBCs are there in the corporate sector.
Also when he was the head of the HR at Infosys, what kind of skill development programmes did Infosys undertake to promote the welfare of India's marginalised sections?
So long as the likes of Pai avoid such questions, we need the "archaic" Left and JNU students to raise the cause of India's downtrodden masses.
(The views expressed here are personal and do not necessarily reflect those of the organisation.)
Also read: #JNUCrackdown: You don't mess with a nationalist like BJP MLA OP Sharma