Jayalalithaa's illness: Expert arrives from UK, govt comes to a standstill
S Murari
| Updated on: 10 February 2017, 1:47 IST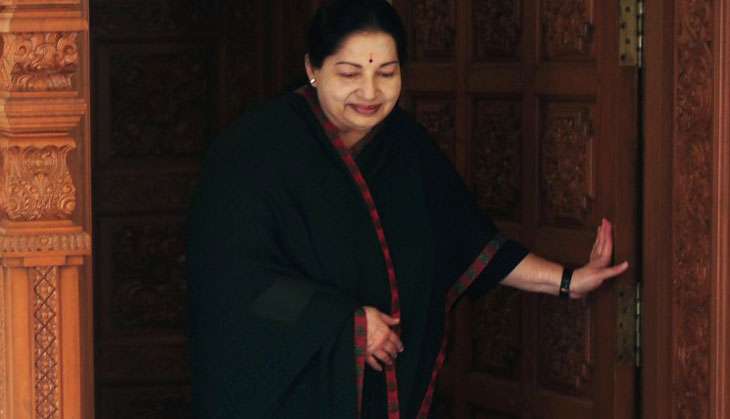 Tamil Nadu Chief Minister J Jayalalitha's admission to a private hospital in Chennai ten days ago has crippled the state administration. Neither ministers nor senior bureaucrats have been able to take independent decisions in her absence.
The fact that Apollo Hospitals has flown in a specialist from United Kingdom to assess her condition shows that the situation is more serious than the government is willing to admit.
Dr Richard John Beale, Consultant Intensivist (one who has the primary responsibility for the ICU patient's care instead of just being a consultant) at the London Bridge Hospital, has said assured that she is getting the best treatment.
When MGR fell ill
In a similar situation, when her mentor and AIADMK founder MGR was admitted to the same hospital in September 1984, a Japanese neurosurgeon and an American kidney specialist addressed the media and said that he had to undergo a surgery to remove the tumor in the brain and eventually he had to undergo a kidney transplant.
Even as MGR was battling for life at New York's Brooklyn hospital, the AIADMK went in for a snap poll. Not only did MGR survive, he won from the hospital bed and returned to resume office.
That was because during MGR's time, there was a second line of leadership with the senior-most minister VR Nedunchezhiyan taking over as Acting Chief Minister. Even the Governor was an active one back then. Now, Maharashtra Governor Vidyasagar Rao is holding additional charge of Tamil Nadu. He has not even bothered to visit Jayalalithaa in hospital.
Governance crisis
Jayalalithaa ruled with an iron fist and has not nurtured a second line of leadership. There is a news blackout. Not even Ministers have been able to meet her in the last ten days.
A couple of days ago, she is said to have chaired a meeting with the Chief Secretary to discuss the line the state should take at the CM's meeting on the Cauvery issue called by the Centre. In her absence, the PWD Minister was deputed, but it was the Chief Secretary who read out her address at that meeting. Such is the calibre of the ministers.
DMK patriarch M Karunanidhi has demanded that the government release a photograph of the her meeting with government officials in hospital, to dispel rumours.
Bulletins are being issued not by the doctors attending on Ms Jayalalithaa, but by the top administrator of the hospital.
Legal woes
She has been keeping indifferent health ever since a special court in Bengaluru convicted her in a disproportionate assets case, leading to her instant disqualification.
After the High Court acquitted her, she took over the reins. At her swearing in at the Raj Bhavan, Ministers were made to take oath in batches as she was not in a position to stand the strain.
The case has been weighing on her mind because the Supreme Court bench has completed hearing on Karnataka's appeal against her acquittal and a verdict is expected any time.
An adverse verdict would mean the end of her long political career. Under the amended Prevention of Corruption Act, her disqualification will be for six years. And the period will start after she serves her prison term. The lower court had sentenced her to four years rigorous imprisonment. Even if the apex court reduces the prison term , it will be only a marginal relief as the six-year bar on contesting elections would still be in place.
In other words, the biggest challenge to her political future will end only if the apex court also gives her a clean chit.
Despite her past convictions in corruption cases, Jayalalithaa's mass base has not eroded. For the first time, she has won a second consecutive term in the recent election. She enjoys a comfortable majority in the Assembly and the party is under her thumb. Of course, she has to contend with a strong opposition DMK which has nearly 90 members in the 234-member House.
With no election around, she can sit pretty once the case is out of the way.
Leaders cutting cross party lines have wished Jayalalithaa a speedy recovery. In fact, DMK's No 2 Stalin has said even before her latest hospitalisation that she can take rest till she recovers completely.
Till then, Finance Minister O Pannerselvam, who has acted twice before as Chief Minister after she was forced out of office by court verdicts, can keep the seat warm for her.