It's not about him alone: How Kanhaiya's poor parents put things in perspective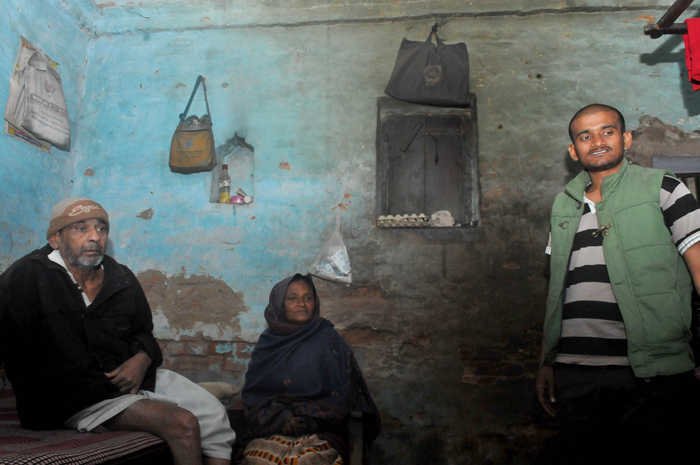 His arrest has turned the spotlight of the entire nation on Kanhaiya Kumar, the president of the Jawaharlal Nehru University Student's Union.
And opinion is divided down the middle: On the one hand are right-wing activists, almost baying for his blood; heavily corporatised media branding him a traitor through a 24x7 trial; and central government-backed police force bent on pressing sedition charges.
At the same time, there has been a ground swell of support for the young PhD student. And that is now not confined within the JNU campus. Rather, this student activist has brought together almost all parties outside the National Democratic Alliance - be it the Congress, the Aam Admi Party, Mayawati's Bahujan Samaj Party, Nitish Kumar's Janata Dal (United) and, of course, the Left parties.
Read: #CourtAttack lays bare the real threat to this nation. It isn't Kanhaiya Kumar
And then there is Kanhaiya's family in a small-town, Begusarai: his parents and two brothers - Kanhaiya is the middle one - in a small house, fighting poverty. His mother runs the show with the small earnings from an Anganwadi job. His paralytic father Jaishankar Singh sounds distraught, yet proud of his son. As does his younger brother Prince.
***
Q: Please tell us about your family. How do you make a living?
Jaishankar Singh: We don't have much. There is some land from which we get some grain - just about enough to feed ourselves. Our elder son has a small job and passes on some money every month. Kanhaiya's mother is an Anganwadi worker. She gets Rs 3,000 per month but that hardly comes on time. I have been bed-ridden for the several years. I need help for even using the toilet. This is how we live.
'It is not about Kanhaiya alone. They are trying to malign entire JNU'
Q: How difficult is it for you to run the family?
A: I can't even move on my own, let aside run the family. Everything is taken care of by Kanhaiya's mother. It's her courage that has kept me alive, ensured education for my sons. She is the real head of this family.
Q: How did you come to know about Kanhaiya's arrest and the charge of sedition against him?
A: I had some idea, that something had happened in which Kanhaiya's name has come up, from television news. But I got to know about the arrest when a Delhi Police sub-inspector called me and asked whether I was his father. He told me "your son is being arrested for sedition" and disconnected the call.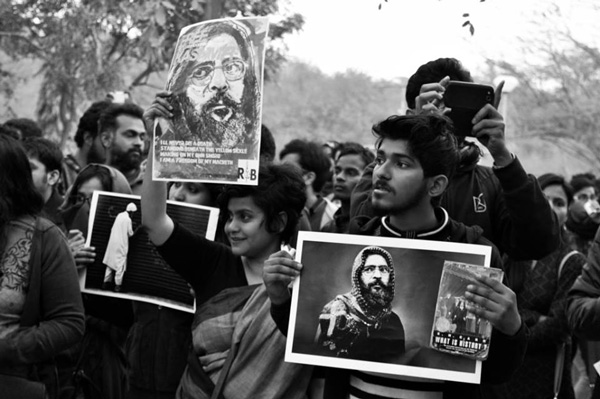 Q: Do you think he has done anything seditious?
A: Absolutely not. He is from a patriotic, but Marxist family. Me and several others in the family have been associated with Marxist politics. Kanhaiya has grown up in this atmosphere. He can never do something that will hurt the interests of this country. At the same time, he has always wanted to stand beside the poor and those who have suffered some form of tyranny. Even now he is doing the same, I think.
Also read- #JNUCrackdown: You don't mess with a nationalist like BJP MLA OP Sharma
Q: But then why was he arrested? What do you think?
A: This is not about Kanhaiya alone. The entire university is being defamed. This is because JNU has posed uncomfortable questions to the government. Like Begusarai, JNU, too, is a Marxist bastion - something the government can't digest.
Q: Aren't you worried? What if Kanhaiya doesn't get bail, or the court case draws long?
A: Which parent won't be worried? His mother is not even being able to speak properly with anybody. But my being worried will not make any difference.
At this point, Kanhaiya's brother Prince took over as his father is unable to talk for long spells.
In whatever has been shown by the media until now, there has been no evidence against my brother. How then will the case drag long? The police wrongfully arrested him. There is no evidence against him anywhere, but TV channels are repeatedly branding him a traitor.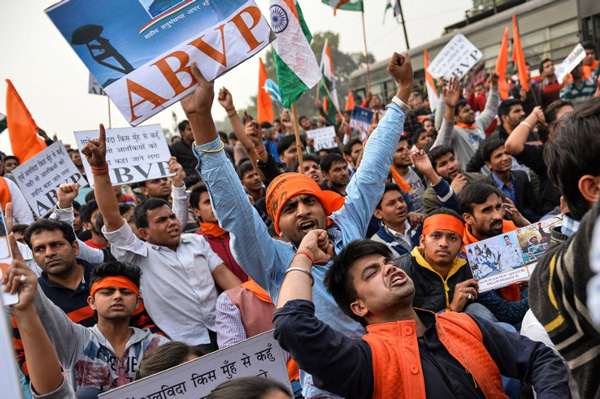 Q: How has your village reacted?
A: Not only this village, but the whole area is with us. Had you been here you would have seen how there is a crowd in front of our small house 'round the clock. Before going to JNU, this is where my brother lived and all these people know what kind of a person he is. Nobody believes what the police has to say. There were protest demonstrations at several places in Begusarai district on Saturday. And all that happened voluntarily.
'Kanhaiya is from a patriotic, but Marxist family'
Q: Where is your mother? Did she want to come to Delhi when she heard the news? Do you want to come?
A: Since his arrest, she has not been speaking much. She wept a lot and still weeps whenever she sees him on TV. We all want to go to Delhi, but my father can't move around. He can't be left alone. It will be difficult if either of us go. Anyway, Kanhaiya is not alone there. The entire JNU is with him and so are all students of the country.
Edited by Joyjeet Das
More in Catch:
Proof in pics that #JNUCrackdown has united students in an unprecedented manner
Intrusion into academic setups can boomerang against govt: Prof Abrol
Feminist Fatale: an essential lesson in feminism from the Powerpuff Girls
#NotesforMrJaitley4: five things he must focus on in the Health Budget