Irom Sharmila's defeat shows why activists rarely succeed in politics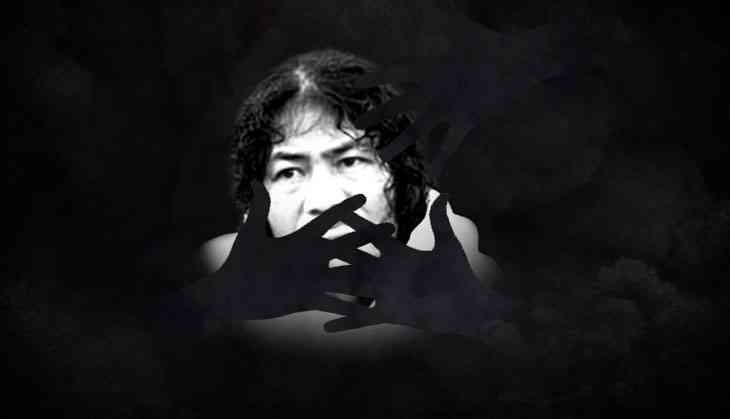 Irom Sharmila's humiliating defeat in her maiden election from Thoubal against Manipur's Chief Minister Okram Ibobi Singh came as a rude shock for many of her admirers across the country.
While the outcome of her attempt to use politics as a means of change was unprecedented, it provides an example of just how challenging it is to turn a social movement into a political party.
The defeat
Irom Sharmila is not the first activist of her stature to have taken the plunge into electoral politics and perform poorly in her first attempt.
A symbol of the struggle against the Armed Forces (Special Powers) Act (AFSPA), her name is one that is recognised widely across Manipur. Despite this, her political career is over even before it could truly begin.
But her loss can be attributed to a series of events. Sharmila broke her 16-year fast and subsequently entered politics without consulting with many of her long time associates and allies.
More so, during one of her press conferences after ending her fast, she announced her plan to get married to her Goan boyfriend, Desmond Coutinho.
If fasting for human rights for 16 years makes one a legend, in orthodox Manipur, ending the fast and announcing a marriage with a widely disliked boyfriend is simply a recipe for ignominy.
A near impossible task
This episode is emblematic of the enormity of a successful transition from social movements to electoral politics. Perhaps the most large-scale influx of social activists into politics was under the Aam Aadmi Party (AAP) banner, when activists like Medha Patkar of the Narmada Bachao Andolan, tribal rights activist Soni Sori and SP Udaykumar of the anti-Kundankulam nuclear power plant movement contested the 2014 Lok Sabha election.
Patkar had fought from the Mumbai North East constituency, an area where she worked for 35 years for the housing rights of those living in the slums of Mankhurd, Mulund and Chembur.
She secured a mere 75,000 votes.
Almost every other social activist in the fray on an AAP ticket met the same fate.
Even the Lok Satta Party (LSP), a party formed by former IAS officer Dr Jayprakash Narayan in Andhra Pradesh, could not sustain itself as a political outfit after its founder could not win his re-election bid. Dr Jayprakash has since quit politics and returned to advocacy and activism.
These examples underline that it is far from easy for a social movement to transition into the political sphere even though Arvind Kejriwal and his Aam Aadmi Party (AAP) has shown that it is possible over the past four years.
Challenging traditional parties such as the Congress or the BJP is a daunting prospect, and not just because of the large support base these parties enjoy.
The means used by mainstream parties involving material incentives and intimidation are insurmountable for activists backed neither by money nor muscle power. Resources available to activists are often a fraction of the expenses incurred by career politicians.
Right and wrong
Appealing to the good conscience of voters is not effective since the lines between right and wrong have long been blurred through decades of patronage offered by mainstream politicians.
For instance, the Taleigao strongman Babush Monserrate commands fear and obedience among the electorate. His illegal real estate racket has funded school, college and medical bills of thousands of Taleigaokars. He has helped people construct homes, build toilets and even provided finance for weddings. It is only natural that voters of Taleigao feel more indebted to Babush, than those of Manipur feel to Irom Sharmila.
Social activists cannot live in the delusion that anyone owes them anything for their struggle. Rousseau uttered a universal truth when he declared all humans to be good by nature, but corrupted by life. Often the corruptions of life have provided more tangible benefit to people than the long-term benefit activism may or may not achieve. That is why one cannot fault the voter for valuing the former more than the latter.
Winning 24% vote share and 20 seats in rural Punjab, without using the standard incentives and intimidation model is no mean achievement for a four-year-old party such as AAP.
In recent history, it is only the AAP that has demonstrated the ability to make the transition from social movements to electoral politics viable. This viability is one of the most underrated attributes of the party. The opening provided by the party for ordinary folks to successfully challenge the establishment is a great leveller in our democracy, and must be valued and preserved.
Irom Sharmila will continue to be a legend for her long agitation against AFSPA. Perhaps she will revisit her decision to quit politics and build a strong force in the form of the People's Resurgence and Justice Alliance (PRJA) for the next election. Perhaps.
Akash Marathe is a member of the Aam Aadmi Party.