Indo-Pak Indus water treaty: Here's everything that you need to know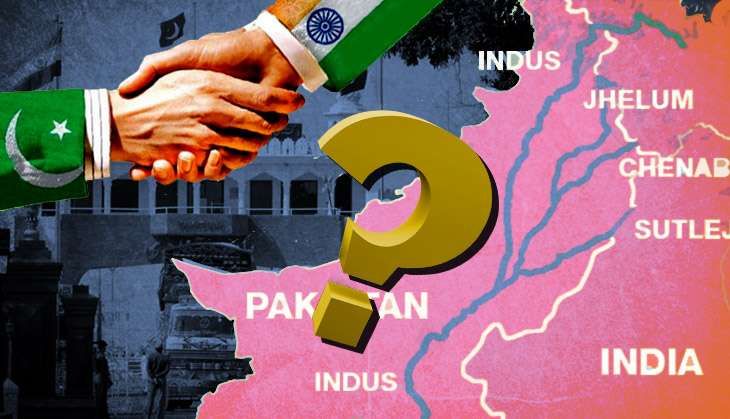 What can India do to avenge Uri? Should India scrap the Indus water treaty, stop all trade or is a limited military strike needed?
The fact is, every option has its own collateral. As Prime Minister Narendra Modi chaired a high-profile meeting to review the Indus Water Treaty, here are some facts for the reader:
The Indus water treaty was signed in 1960 after long negotiations by the World Bank.
As per the treaty, India controls three rivers - the Beas, Ravi and Sutlej - and Pakistan also controls three rivers - Indus, Chenab and Jhelum.
Indus flows through India and the treaty says that India is allowed to use 20% of the Indus water for irrigation, transport, power generation and built dams also. However, if India cancels the treaty then India lacks additional water storage capacity which makes the threat of floods more real. But the Indus is a lifeline for Pakistan, scrapping the treaty would mean havoc for them as well.
Though Indus originates in China, they are not part of the treaty. In case India stops the flow of Indus, China may side with Pakistan and consequently create problems for India. There can be repercussions for the Brahmaputra River too (a major source of livelihood in India's north-east), as it also originates in China.
The volume of trade between India and Pakistan is US $2 billion. But there is a huge informal business that exists between India and Pakistan via Dubai. Experts estimate this amount to be $4.7 billion.
Of this, India's exports account for $3.9 billion and imports from Pakistan is $0.7 billion. India sends cotton, petroleum products, telephones, cars, organic chemicals. While Pakistan sends dates, jewellery, medical supplies and petroleum oil.
Pakistan saves money in imports (informal and formal) with India, due to low transport costs and competitiveness. No trade with India may mean higher import costs for Pakistan (as it has to import from other countries), which can lead to a negative balance of payment for a country that has low foreign exchange reserves.
For India, stopping trade with Pakistan may not harm given the minuscule volume. Also, low volume may not even cause much economic damage to Pakistan.
"In all, trade with Pakistan was equivalent to 0.41% of India's global merchandise commerce," Secretary General of the Associated Chambers of Commerce and Industry of India, DS Rawat, said in a recent statement, according to Times of India.
However, the impediment is the informal trade, which operates through Dubai, Iran and Afghanistan. Stopping that would require collaboration with all three of them.
Edited by Jhinuk Sen
Also read: India aims a big weapon at Pak: could pull its man from Indus Water Commission
Also read: Uri aftermath: PM Modi calls meeting to discuss Indus Waters Treaty today
Also read: PM Modi chairs high-level meeting to review Indus Water treaty with Pakistan