'Foreign policy cannot be left to a policeman like Ajit Doval'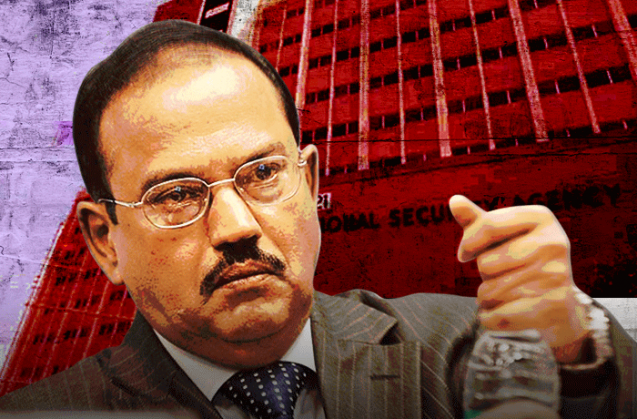 The confusion
Even two days before Sartaj Aziz arrives for the NSA level dialogue, it isn\'t clear whether the talks are taking place
This is the result of Narendra Modi\'s confused Pakistan policy, says Congress leader Mani Shankar Aiyar
Neither India nor Pakistan was prepared at Ufa. This was evident in the joint statement
Arresting Hurriyat leaders and using them as a pretext to call off talks is a mistake
The way out
Uninterrupted dialogue is the only solution. India and Pakistan should go back to where they were in March 1997
The most progress was made during Pervez Musharraf as he kept the army in the loop
India must let these matters be handled by seasoned diplomats, not a cop like NSA Ajit Doval
India\'s foreign policy cannot be centered around Modi\'s personality
The complete confusion surrounding the meeting of the National Security Advisors of India and Pakistan is a fallout of the utter immaturity of Narendra Modi. He thinks foreign policy is about frequent flier miles. Foreign policy needs careful planning, patience and long-term strategy which the Modi government has not been displaying.
Just two days to go for Sartaz Aziz to land in India and we have no idea whether the talks are going to happen at all. I remember when Rajiv Gandhi visited China in 1987, he went with four years of preparation.
Neither side was prepared at Ufa
The meeting between Narendra Modi and Nawaz Sharif at Ufa happened absolutely without preparation, which was evident in the joint-statement that was released after it.
The initiation of the composite dialogue process in 1997 was a substantive achievement of India's foreign policy. None of its abiding principles found a mention in the Ufa document.
This was also because of the abrupt sacking of former Foreign Secretary Sujatha Singh. S Jaishankar is a capable officer but he was not in the know of the government's policy. He too was unprepared for the Ufa meeting. Therefore, the result was a hurriedly prepared document.
I think Nawaz Sharif too was not prepared. He was trapped into the discussion under pressure of the Russian and Chinese leaders there. They were both pushing for India and Pakistan to send out a positive message.
Modi's missed opportunity
The original mistake was the scuttling of the foreign secretary level talks last year. Pakistan has been talking to the Hurriyat for years now and neither have they brought any advantage to Pakistan nor have they harmed us.
To use them as a pretext to cancel talks between foreign secretaries was a big mistake. That round of negotiation was talks about talks which is an important component of the process of uninterrupted dialogue.
It was an important step and should have been taken. Since then we have seen one hasty step after another, resulting in the mess we see now. Nawaz Sharif's humiliation in Kathmandu was also another example. The arrest of the separatists by an unprincipled BJP-PDP coalition was an awkward move.
The Modi-Sharif meeting at Ufa happened absolutely without preparation. Neither side was prepared
The present situation is especially disappointing since Modi had a great opportunity to take the India-Pakistan relationship forward when he invited Nawaz Sharif for his grand swearing-in in May 2014.
He made quite a show of meeting and hugging Nawaz Sharif. But Modi himself squandered that opportunity by not letting the foreign secretary level talks happen. And it has been a downhill slide ever since.
The dialogue process between the political leadership of the two countries is always hostage to other actors in Pakistan.
Leaders so far have always been mindful of that and whenever talks have taken place, it has been in spite of these actors. If you have a long-term policy in place you will not be distracted by factors that the Modi-government has let itself get distracted by.
Uninterrupted dialogue
Uninterrupted talks are the only way forward. I have succeeded in convincing the Pakistanis about this. But some people on my own side of the border are yet to understand.
India-Pakistan talks went ahead the most during Pervez Musharraf and that was because he kept the Pakistani army in the loop at every step. You will read more about this in the political autobiography of Khurshid Mahmud Kasuri who was Musharraf's foreign minister, which will be released next month.
That's the way ahead for Pakistan. Nawaz Sharif must take the Army into confidence on whatever plans he has.
For India, it is important to note that cross-border shelling has gone up whenever talks have been held up.
Whenever talks have resumed, it has come down. There is data to prove this as the Defence Minister has submitted a response in the Parliament to my question. So this proves that the talks must carry on uninterrupted.
Go back to March 2007
If I was at the helm, I would pick things up from March 2007 when the then Prime Minister Manmohan Singh was to visit Pakistan. His visit was eventually cancelled because of the lawyers' agitation that had engulfed Pakistan. That is the point I would go back to and pick up the threads from.
Modi has made himself the centre of India's foreign policy and that is the problem. Let me make myself very clear. It is not even the office of the Prime Minister. It is Narendra Modi the person himself.
Of course, the Foreign Minister is no party to this because she is obviously too busy using her office for the benefit of her friends abroad, even if they happen to be on the wrong side of Indian law.
India's foreign policy needs to be brought out of the its current state in which Modi is its centre. A long term approach needs to be taken and efficient diplomats need to be given the charge, not a policeman like Ajit Doval.
(As told to Charu Kartikeya)