How AAP plans a national rebirth by exploiting BJP's current fiasco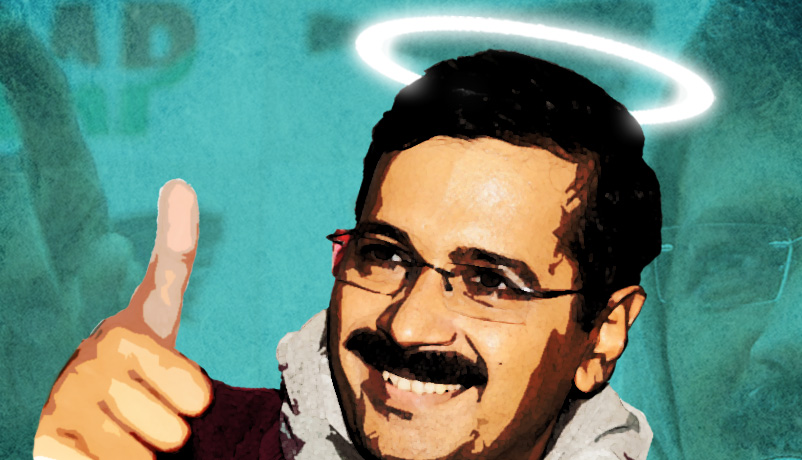 The exercise
The protest will be held in Punjab, Rajasthan, Haryana and Maharashtra.
The bigger picture
AAP plans to find a national footprint through a pan-India agitation.
Insiders say the 29 June protests are comparable in scale to the party\'s Lok Sabha preparations.
Senior party leaders are shuttling between various states and Delhi to mobilise people.
The tables have turned fast in Delhi. Less than 20 days ago, Jitender Singh Tomar, the former law minister, was picked up from his office by 30 policemen for faking his educational qualifications - a major embarrassment for the Aam Aadmi Party.
However, it made sure the mud did not stick for long. Even before an attack could be properly mounted against it, the party got rid of its MLA and denied any political capital to the Bharatiya Janata Party.
AAP now claims the moral high ground for ousting one of its ministers even before the court could pronounce a verdict in the case, while the BJP continues to save its ministers despite the dossier against them getting fatter by the day.
AAP is now planning to counter-charge the BJP - on the issues of Lalit Modi-Sushma Swaraj-Vasundhara Raje and Smriti Irani's fake educational affidavit - with a force last seen in its campaign ahead of the 2014 Lok Sabha elections.
The party is actually looking at BJP's current controversies and weaknesses as an opportunity to spread its own wings, using the political tool that has catapulted many parties to prominence - nationwide agitation.
After 12 February, when it made history by coming to power in Delhi by winning more than 95% seats, 29 June may actually be the most important date in the political evolution of AAP.
War cry
AAP had given BJP a 72-hour ultimatum to sack Sushma Swaraj, Vasundhara Raje and Smriti Irani, beginning Thursday. Now the party has announced a nationwide protest against BJP, which AAP claims is behaving arrogantly, like UPA-II.
"We are planning for a huge protest on the 29th where thousands of our workers will come out on the road against BJP's silence on their corrupt ministers," said senior party leader Ashutosh.
The party has planned a massive nationwide protest on 29 June against BJP ministers embroiled in controversies
On the question of what the party will do if BJP does not cede to AAP's demands, he said, "that too is being planned".
He added that Narendra Modi's silence on the issues makes him look more like "Manmohan Singh part two".
Itching for more
This is more about AAP's own political future than a BJP-bashing exercise. Though it has always harboured national ambitions, AAP almost lost credibility the last time it participated in general elections.
Of the 434 candidates it fielded in 2014, 414 had their deposits forfeited, and only four AAP candidates were elected, all from Punjab. But that hasn't stopped Kejriwal from taking PM Modi head-on and presenting himself as a credible alternative.
Recently, he reached out to Mamata Banerjee and Nitish Kumar for support over the dispute between administrative powers of centre and state. It is quite rare, if not unprecedented, for the chief minister of one state to seek assistance from CMs of other states to counter the government at centre successfully.
Even in the recent Delhi assembly elections, Kejriwal made sure that he was fighting, in principle, against Modi, not Kiran Bedi.
Focus on a few states
According to sources, AAP has already identified the states on which it's going to concentrate most of its resources. These are states where AAP built a good presence during the last elections - Haryana, Punjab, Maharashtra and Rajasthan.
These are the states it will concentrate on for the 2019 Lok Sabha polls, unlike the haphazard manner in which its spread attention across the country.
Senior party leaders have been making the rounds of these states and overseeing preparations for the massive protest to be held on 29 June.
"A senior party leader just returned after spending some time in Haryana, we also have senior leaders shuttling between Punjab, Rajasthan and Delhi. It is a matter of testing waters," said a party insider.