Hotel manager Rakesh: The BJP's vision document is a list of silly promises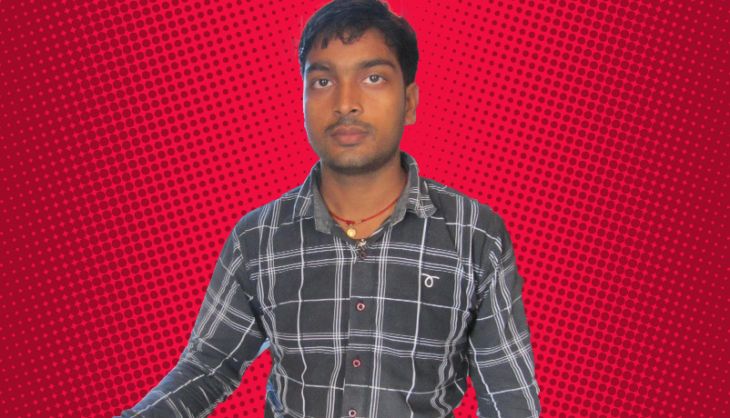 The dreamer
Rakesh Kumar, 23, works as a hotel manager in Sasaram
His father runs a nearby tin-roofed barber shop
Rakesh wants to open up a water-purification business but doesn\'t have the capital
The politics
Rakesh thinks the BJP\'s vision document is a list of silly promises
He will vote for Nitish and the grand alliance
More in the story
Rakesh\'s question for PM Narendra Modi
His take on his local candidates, BJP\'s Jawahar Prasad and RJD\'s Dr Ashok Kumar
Elections are not just about politicians. They're about people and issues. And what will really drive their vote.
Catch is, therefore, starting a 'People of Bihar' series, which will daily capture what different impact groups across the state are feeling. This is true insight on the Bihar election: up-close and hyper-personal.
Right opposite the railway station in Sasaram stands the Gopal Delux hotel. Its smooth functioning is managed by 23-year-old Rakesh Kumar, the manager.
Dressed in an untucked shirt, black trousers and sandals that he often takes off while at the hotel reception, he receives guests with great politeness, and is ever-ready for a friendly chat.
Rakesh belongs to the Hajaam or Nai caste, which belongs to the broader Extremely Backward Classes category. He hails from Kudra village under the Sasaram assembly constituency.
Beside the hotel's main entrance, Rakesh's father runs a small tin-roofed barber shop. His mother passed away recently, and Rakesh now wants his father to retire and let him shoulder the responsibility of the family. However, his modest salary holds him back.
Rakesh holds a B.Com degree but dreams of earning more and achieving bigger goals. His inability to speak English, he feels, won't let him succeed in Patna or outside Bihar.
A man with strong political views, here's what Rakesh thinks about the Bihar assembly elections:
Who will you vote for?
I want to see Nitish Kumar as CM again, and therefore, will vote for RJD's Dr Ashok Kumar.
Everybody like Ashokji. He is a PhD and enjoys a lot of goodwill among the public at large. He is also affluent and owns the adjacent hotel. The only negative against him is he is from the RJD and Laluji does not enjoy a good reputation anymore. Had he been a JD(U) candidate, he would have won without even venturing out of his house.
Does Nitish's alliance with Lalu bother you?
Nitish was forced to do it. He had no other alternative after all opposition parties joined hands against him.
But also have a look at them - has Ram Vilas Paswan ever continued with one alliance? Has Jitan Ram Manjhi ever stuck with one party? Nitish has at least forged an alliance for a good cause, which is Bihar's progress.
What's your opinion on Nitish's 10 years in the hot seat?
He has done so much for the state as well as this constituency. The road to my village used to be a dusty one earlier. It is a proper road now. We get electricity for 19-20 hours a day. The law and order situation has completely changed. We feel much more free to roam about even late at night.
Nitish's personal image is also good. There are no allegations of corruption or trying to increase only his personal wealth.
"Look at the things the BJP is promising. Scooties for girls! Who will pay for the petrol?"
What do you think of Prime Minister Narendra Modi?
I have no problem with him leading the government at the Centre. But I do not like his Bihar campaign. Look at the things they are promising. Scooties for girls! Will they also give licences? And who will pay for the petrol?
They are also promising to give land for the landless. Where will that land come from? Will they create it? Or will they take back land from existing landowners and then distribute it?
It is a list of silly promises that they are advertising in newspapers everyday these days.
Another thing that I don't like about the Prime Minister is why does he personally campaign for his party in all elections? Is his status so low? Does it befit a PM to get into a fight with state-level leaders?
What is your assessment of the performance of your local MLA, BJP's Jawahar Prasad?
He was a municipal driver and somehow got into politics. He tries to look like an ascetic, walks barefoot and thinks he will get votes every time by addressing womenfolk as mataji and behenji. That strategy won't work every time.
Where is the work? Just the other day, he was hooted out by residents of Mehndiganj village where he had gone to ask for votes.
Have Paswan and Manjhi ever stuck with one alliance? Nitish has forged an alliance for a good cause
I visit the nearby town of Bhabua sometimes, where my elder sister stays after marriage. I look at the town and I wonder when will Sasaram be as neat and clean and organised as this town.
Here, every few days, municipal officers come and destroy many of these temporary shops. My father also lost his shop just a few days ago. He has somehow set it up again. Look at the traffic jam, the dust, the dirt, the garbage. Does this look like a respectable town?
Are you totally satisfied with Nitish's government or do you have some grievances too?
More should have been done on the employment front. We need jobs, and well-paying jobs at that. That's an area in which Nitish couldn't do much.
I also have a business idea and am in need of financial support to start the business. I need Rs 1.5 lakh to set up a small water-purification business. I went to so many banks and co-operative societies, but couldn't get a loan anywhere because of a lack of collateral.
This time, Nitish is promising a Rs 50,000 credit card to help people set up businesses. I think that's a very good thing to offer and will bring some help to people like me.