Exclusive: Host Vishal Dadlani gives a sneak peak into Talk to AK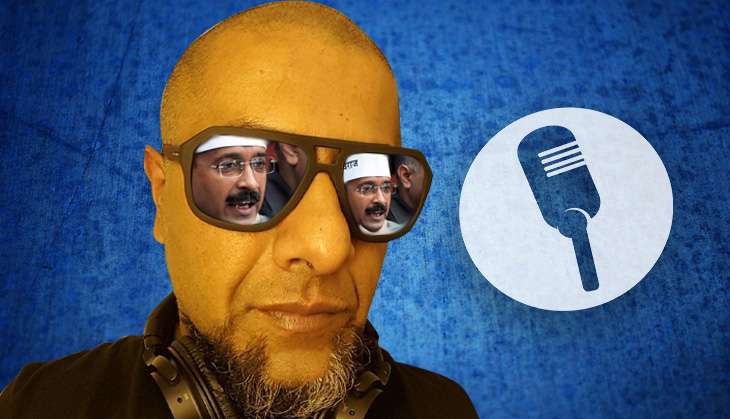 Delhi is gearing up to 'Talk to AK' in Chief Minister Arvind Kejriwal's first live interactive session with the public on Sunday. It will be telecast on the Delhi government's channel and Kejriwal's Facebook page.
Catch spoke to the programme's host, Indian singer, song writer and composer Vishal Dadlani, in an exclusive interview about how Talk to AK will compare to the Prime Minister Narendra Modi's Mann ki baat, if AK will really bite the bullets that will fly his way on Sunday from Delhi's masses and why Dadlani supports the Aam Aadmi Party.
What sort of a talk show is "Talk to AK" going to be?
It's not a "talk show" at all. It's a forum, where AK will take questions from people at large. I'm only there as the voice to those questions.
In your promos you've said that "bolne waale bohot hain aur sunne wale kam" and you convey that AK is a listener. Are you saying that's the difference between Modi and Kejriwal or between Mann ki baat and Talk to AK?
This has nothing to do with Modi ji at all. This is between Arvind Kejriwal and the people who have reposed faith in him and the AAP revolution. It's been over a year of AAP in Delhi, campaign fronts have been opened in Punjab and Goa. There has also been a persistent misinformation campaign against AAP, as is, sadly, to be expected in politics today.
Hopefully, the conversation between AK and the people, will put some of those questions to rest. The reference to "bolney waale" in my promo is to politics at large, and how it usually involves talking at people, rather than listening to them and talking to them. We hope to change that, with regular conversations between AAP representatives and the public.
Modi's interview with Arnab Goswami was heavily criticised for being too prepped. The PM only answered questions that made him appear flawless. Will AK take candid questions? Will you be asking him controversial questions? What are the rules of the game?
Yes, I would assume AK will, as always, take tough questions, and answer them candidly. There is no God-complex here. We are all Indians, and trying to work for the betterment of our country. I believe that AK and AAP have nothing to hide, so I will ask the very toughest questions concerning governance and performance, that the people choose to send in. I will be in the chair of a host, in my capacity as a citizen, not an AAP supporter. As far as Arnab's interview is concerned, I think everyone could see how "real" or "unreal" that was. We don't need to discuss or comment on that.
Being a live online telecast, the show evidently caters to middle classes and the elite. Does AK want to grow out of his "Aam Aadmi" persona ?
Are you saying that people who use the Internet are not Aam Aadmis? Come on! This is Digital India, right? :)
There are a few common but inaccurate presumptions in your question. First, that AAP is a party that only communicates with a certain strata of society. That is not true. AAP is inclusive and open to everyone who wishes to make a better India, irrespective of financial status.
Your second erroneous presumption is that the poor are disconnected from the Internet. I had the same concept a few years ago, but while campaigning in Varanasi, I met a little boy who served chai at the tea-stall I used to go to. He sent me a friend request on Facebook, and is now a buddy of mine. So, I think both, the internet, and the people of India can, and often will surprise us.
Finally, are you an AAP supporter? What do you value most about AK?
I'm a supporter of anyone who I feel is trying to make India better. AK may be the face of AAP, but the workers, the volunteers, and the citizens that support it, are its soul. That is the most valuable thing about AAP, for me. The empowering idea that the average citizen can contribute to changing our nation and our lives, for the better.
More in Catch:
1. How Kejriwal turned an RTI query against him to seek details on PM Modi's degrees
2. Arvind Kejriwal plays religion card during his Punjab visit
3. Arvind Kejriwal's Principal Secretary Rajendra Kumar suspended