Himachal Pradesh: Virbhadra Singh could be on his way out. Who will replace him?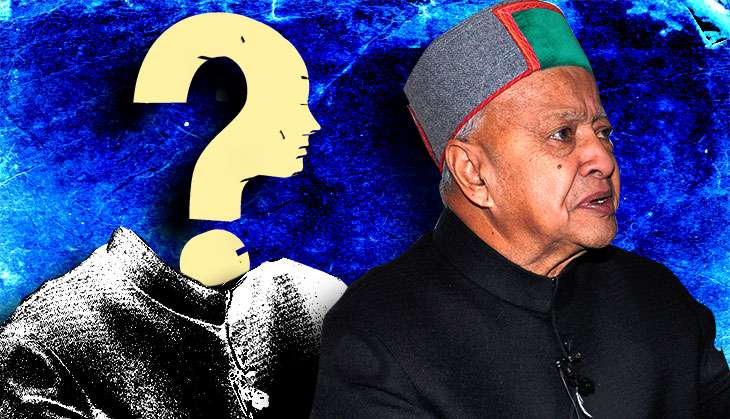 The CBI has completed its investigation into the disproportionate assets case against Virbhadra Singh, and informed the Delhi High Court that it wants to file a chargesheet.
The Himachal Pradesh High Court had, in an interim order passed in October 2015, directed the CBI to not arrest, interrogate or chargesheet the state chief minister without taking its permission. Accordingly, the agency has moved an application in the Delhi HC seeking modification in the Himachal HC's order, which it had earlier claimed was holding up its investigation.
The Delhi HC postponed hearing on the application to 8 September, when it is likely to allow the CBI to file a chargesheet. Sources said the agency has "credible evidence" against the Himachal chief minister.
If a chargesheet is indeed filed, there's bound to be pressure on Virbhadra to resign, leading to a leadership crisis in the state which goes to polls in 2017. This will force the Congress to look for a replacement.
Here are potential candidates who the Congress could choose from to replace Virbhadra.
Kaul Singh Thakur
Clearly the frontrunner, he is held in high regard by the party leadership. He has held several key positions during his long political career - eight-term MLA, speaker, PCC president and, currently, health minister. Thakur in all probability will take over from Virbhadra.
A senior leader from Himachal informed Catch that in 2012, Thakur was on course to become chief minister until Virbhadra scuttled his chances. "There was a clearly strong wave in favour of the Congress and Thakur believed he would be the next chief minister. Just then, Virbhadra forced the central leadership to replace Thakur as PCC chief," the senior leader said.
He added, "Virbhadra told the high command that if the party wins under his leadership, he should be the chief minister. He even asked NCP leader Sharad Pawar to put in a word for him and threatened to join the NCP if he was not made the chief minister."
Virbhadra's threats did the trick: he was named the PCC president and, after the Congress won the election, chief minister. When Thakur was informed of the party's decision, he met Sonia Gandhi. According to sources, when she saw tears in his eyes, "Madam assured him that he will be compensated in future".
That time may have finally come.
Anand Sharma
He is the dark horse in the race. Considering his seniority and proximity to the Gandhis, the possibility of Sharma being named as the chief minister is not being ruled out. Party sources, however, pointed out that Sharma is "too big" a leader now to want to return to the state. Moreover, with just one year left for the assembly election, he would be reluctant to lead a party which is likely to face considerable heat from the opposition over corruption charges against Virbhadra.
"He most likely won't throw his hat in the ring. After all, he is the deputy leader of opposition in the Rajya Sabha and wields great influence with the party high command. Besides, with only one year left for the election, why would any sitting MLA vacate his seat for Sharma. He is anyway not meant for state politics as he is considered a drawing room politician," said a party leader from Himachal.
Also, the last time Sharma contested from Himachal, he lost miserably. He has since focused on national politics. In this context, the likelihood of him returning to state politics and leading the party's election campaign is less.
GS Bali
A popular figure in Himachal, Bali is the sitting MLA from Nagota Bagwan and wields significant influence in Kangra district, which elects 16 MLAs. Between Thakur and Bali, however, the former's relationship with the high command gives him an edge over Bali.
What could also work against Bali is that he stands accused of hobnobbing with the BJP and Arvind Kejriwal in the past. A source said Bali is persona non grata at 10 Janpath because of his widely reported involvement with a former SP leader.
"He is very ambitious and flaunts money and muscle power, which has not worked in his favour. He could yet try and arm-twist the party to give him a strong portfolio. If that happens, the possibility of Bali being made the deputy chief minister under Thakur is not being ruled out," said a party leader.
Asha Kumari
Another state leader who has a rapport with the high command, Asha could be the surprise pick. Such is her proximity to the Gandhis, she was made the party's in-charge of Punjab despite serious charges of corruption against her.
After a public outcry over his alleged role in the 1984 anti-Sikh riots forced Kamal Nath to quit as Congress in-charge of Punjab, the party surprised one and all by replacing him with Asha. The move spoke volumes about her clout.
However, corruption charges that have dogged her for long could be Asha's undoing. Also, she is considered a divisive figure in the state unit. "It was a conscious decision to send her to Punjab to ensure she is out of state politics. If she is named the next chief minister there could be lot of resentment within the party and that would not bode well considering the election is just a year away," said a state leader.