Has Rahul Gandhi's political ineptness killed a joint Opposition campaign?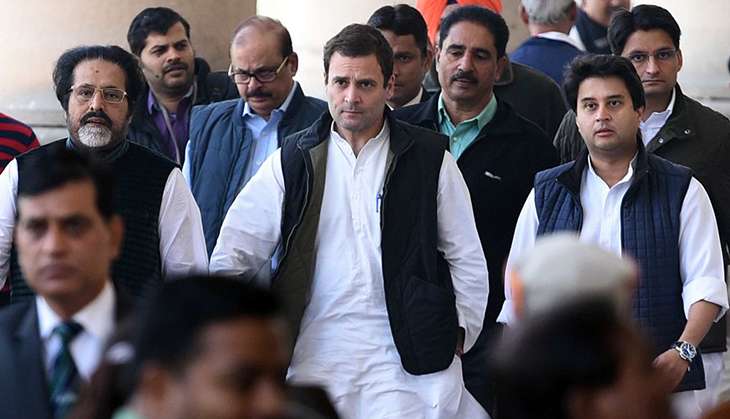 The Congress' arrogance has caused a setback to what was developing as a landmark Opposition moment ever since the BJP came to power in 2014. The party has called for an ambitious joint press conference on 27 December to take forward the Opposition's attack on the Union government, over the demonetisation move. However, several key parties have indicated that they may skip the event, which will be an embarrassment for the Congress party.
Congress chief Sonia Gandhi's trusted lieutenants Ahmed Patel and Ghulam Nabi Azad had reportedly spoken to leaders of JD(U), RJD, JD(S), NCP, Trinamool Congress, DMK, BSP, SP and the Left parties for the meet. But a large number of them have expressed reservations about attending, with some issuing a clear-cut refusal.
CPI(M) General Secretary Sitaram Yechury announced on 26 December that his party will not participate, citing absence of "proper consultation and coordination among the parties".
Yechury also said that not just the Left, but most of the parties were neither consulted nor informed about the agenda of the meeting. Congress' ally in Bihar JD(U) echoed Yechury's views, with party leader KC Tyagi saying "We were not sounded out; we don't know what is the agenda of the press briefing; there is no common programme. So how can we participate?".
The third partner in the Grand Alliance in Bihar, RJD, is also reportedly not in favour of attending, nor are the NCP and SP. BSP and DMK have been silent so far. Only Trinamool Congress has sent positive signals, with its chief Mamata Banerjee traveling to Delhi for multiple meetings.
Rahul's fateful meeting with Modi
Leaders of many of these parties have maintained in private conversations that Congress Vice President Rahul Gandhi's sudden change in strategy a week ago had put them off. They slammed his decision to take a Congress delegation to meet Modi immediately after 16 parties, including Congress, had come together in Parliament to oppose demonetisation. That fateful meeting appears to have ruptured the momentum that was building up and showed other parties that Congress could suddenly do whatever it wanted to without consulting anybody else.
The Congress also appears to have recognised that other Opposition parties are miffed and its presser is in jeopardy. Late on 26 December, when Congress leader Jairam Ramesh was asked about the meet and prospective participants, he gave only a cryptic reply. "Those who have to come tomorrow, will come. Those who won't will join us in the future", he said. He didn't even announce the time of the conference, saying it will be held at "a reasonable, convenient time tomorrow".
Ramesh also evaded a direct reply to the question that whether Rahul or Sonia will be present, stressing repeatedly that Congress "leadership" will be present. There couldn't have been a clearer admission that the exercise was looking like a fiasco at the moment.
Leaving a door open
The only positive signal to the Congress was Yechury's statement that this didn't mean that Opposition unity has been dented. He maintained that floor co-ordination in the Parliament will continue and even left open a small window of possibility of the Left joining the press conference. He indicated that if Congress still approaches them, their stand may change and they may join the meet.
"All Opposition parties should have different agendas in voicing their opposition. I don't want blame anybody but what I would like to say is that the success of any opposition activity always depends on prior consultations," Yechury said.
The Congress will do well to take note. On its shoulders is in any case an onerous task of reconciling the interests of several parties that are competing with it as well as with others in various states - Trinamool Congress and the Left in West Bengal, SP and BSP in Uttar Pradesh.
In such circumstances, the Congress can simply forget about forging a rainbow Opposition alliance at the Centre if it takes unilateral decisions on strategy. In the recent past, joint Opposition protests against the Modi government's land acquisition ordinance had amply demonstrated the potential of Opposition unity in forcing the government to take a step back. It is time to revisit old chapters and take lessons on moving ahead.