Hamid Ansari is right: the "harm" Narasimha Rao caused lives on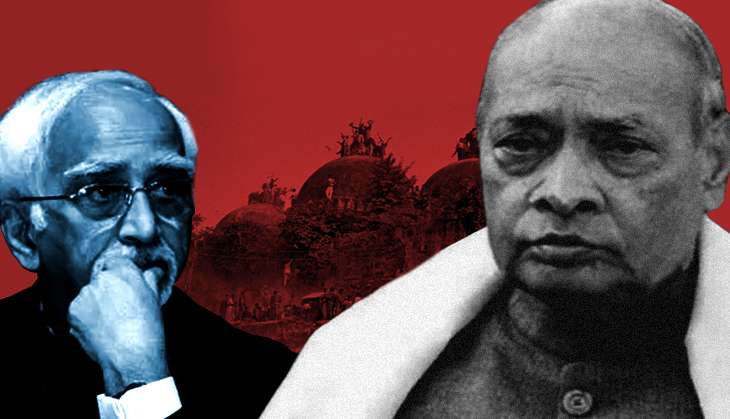 Vice-president Hamid Ansari's comments on Narasimha Rao are a lesson in 'how to make your point and yet be polite'. Rao's tenure as prime minister is momentous for India, but not necessarily because of the contributions he is remembered mostly for; his real legacy lies in the impact that many of his actions, or the lack of them, have left.
Ansari was speaking after releasing a book on Rao, 'Half-Lion' by journalist Vinay Sitapati, in New Delhi on 27 June. Addressing the gathering, the VP said "the good that Narasimha Rao did to the country lives after him; the harm too lives on and continues to extract a heavy toll."
Elaborating, he chose to comment on only two sections of the book - 'the management of Parliament' and 'the demolition of Babri Masjid'.
Rao, India's ninth Prime Minister, was in office from 21 June, 1991-16 May, 1996. Many refer to him as the "Father of Indian Economic Reforms", a reference to the dismantling of the 'Licence Raj' and globalisation and liberalisation of the Indian economy, initiated under his watch.
Ansari has hinted at this precise problem with Rao's legacy - while he is remembered for all this, the major socio-political turbulence that his tenure left is often forgotten.
Here's a lowdown on some of Rao's worst actions and the damage that they did:
Damage to Parliament: The trust vote of 1992, in Ansari's words, "was a nightmare by any standard. The Congress was around 10 seats short of a majority... The Prime Minister was perceived to be weak... Survival at all cost was the government's objective. Unethical tactics were resorted to; these were eventually also found to be beyond the pale of law."
The "unethical tactics" referred to by Ansari, allegedly, was that Rao offered lakhs of rupees to Jharkhand Mukti Morcha (JMM) parliamentarians to vote him during a no-confidence motion. A special CBI judge convicted him in the case and thus he became the first Indian PM to be convicted in a criminal case.
http://www.tribuneindia.com/2000/20000930/main1.htm
Damage to the institution of PM because of corruption:
Apart from the trust-vote bribery case, Rao faced many other corruption allegations. There were two other CBI cases against him - the $100,000 Lakhubhai Pathak cheating case and the St Kitts forgery case.
His alleged accomplice in many of these cases was self-styled godman Chandraswami, who was accused repeatedly of financial irregularities. He was even arrested in 1996 in the Lakhubhai Pathak case. Several corruption allegations existed against his sons as well.
http://www.outlookindia.com/magazine/story/rao-and-his-sons-uneasy-ties/201598
Damage to India's secular fabric:
The Babri Masjid in Uttar Pradesh's Ayodhya was destroyed under Rao's watch as PM. The former PM is accused of doing nothing to prevent the demolition that led to widespread riots as an immediate consequence and a lasting rupture in the country's social fabric.
Although the Liberhan Commission exonerated Rao from these allegations, Rao's failure has been highlighted by many, including Ansari. The VP has held the former PM guilty of "error of judgement and tactics", pointing out at "details of the contingency plans given by the then Home Secretary in his book. These included 'the very limited use of Article 355' (the duty of the Union to protect the State against internal disturbance')."
Rao's role in another chapter of communal unrest is often forgotten. He was the Union Home Minister when the anti-Sikh riots of 1984 broke out and, like in 1992, he has been accused of looking the other way even as many were killed.
http://timesofindia.indiatimes.com/india/Home-Minister-avoided-us-during-1984-riots-Paswan/articleshow/2111236929.cms
Edited by Joyjeet Das