Gurudas Kamat returns, promises Gujarat list of candidates by December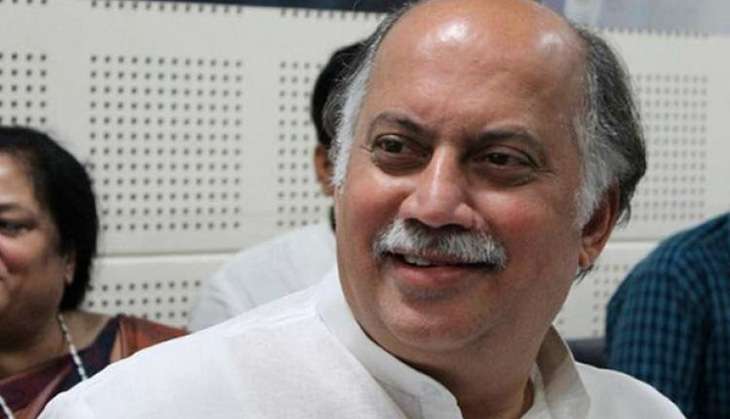 A day after he withdrew his resignation, Congress general secretary Gurudas Kamat said that the party will announce its list of candidates for the 2017 Gujarat assembly elections a year before the polls. Kamat claimed Congress vice president Rahul Gandhi backed the idea and the list is likely to be announced by December 2016. The idea, Kamat said, is to give each candidate a year to nurture their constituencies and ensure Congress' resurgence in the state where it has been out of power for more than two decades.
After the 2014 Lok Sabha debacle, the Congress formed a committee under former defence minister AK Antony to look into the reasons for the humiliating defeat. The Antony Committee in its report had recommended that candidates be given at least a year to prepare for elections.
"I spoke to Rahul Gandhi and he endorsed the idea. I will soon be visiting Gujarat and starting the process and we should come out with the list by December," said Kamat.
Since its good performance in the February 2016 municipal elections, the Congress sees a chance of upstaging an incumbent BJP. The Congress won 23 of the 31 district panchayats - an increase of 21 snatching 14 from the BJP. Even in urban areas, Congress managed to improve its tally from 100 to 175 giving the party leadership hope of wresting power from BJP.
Even the Patidar agitation is working to Congress' advantage after Hardik Patel, the leader of the agitation, called for BJP's ouster. In such a scenario, state leaders say announcing candidates a year before the polls could help Congress have an edge over an incumbent BJP.
Kamat plans to implement a similar strategy in Rajasthan that goes to polls in 2018. "Even in Rajasthan, we would declare our list a year before the polls. But at present, Gujarat is our priority and we are holding regular meetings to reach a consensus," he said.
Kamat made these announcements a day after he withdrew his resignation. The veteran Mumbai leader on 6 June dropped a bomb after he resigned from the party and announced his retirement from active politics. Apparently, the senior Congress leader was upset for being completely sidelined by those at helm of affairs in the Mumbai Congress, particularly Mumbai Congress president Sanjay Nirupam and state general secretary in-charge Mohan Prakash.
His letter created a furore and senior leaders were desperately trying to persuade a disgruntled Kamat to rethink his decision. Only after he spoke to senior Congress leaders Ahmed Patel and AK Antony, Kamat decided to take back his resignation. Insiders claim that an assurance from Sonia Gandhi also helped take the decision. It is being speculated that Prakash could be relieved from his duties as the state in-charge to appease the senior leader.
On 23 May, in his letter to Sonia and Rahul, Kamat wrote: "I had about two weeks ago sent my resignation as General Secretary, All India Congress Committee and from the Congress Party purely for personal reasons, to concentrate on Social Service minus any Party tag. However during the last fortnight a large number of Senior Party leaders tried to convince me to rethink on the decision. My meeting with my Party President Smt Sonia Gandhi helped me to make up my mind that the Congress Party is the best platform to serve the people of this Country."
A day after Kamat took back his resignation, he made an appearance in AICC headquarters where his supporters had come in large numbers to greet the senior leader. During his conversation, Kamat took potshots at both Nirupam and Mohan Prakash. Referring to Prakash, Kamat sneeringly said that under his guidance the party would "prosper".
Meanwhile, responding to the resignation letter, Kamat said that one should not read too much into it and he thought of it as a 15-day vacation.