Gujarat polls: Cornered BJP plays anti-Muslim card in run-up to polling
Catch Team
| Updated on: 7 December 2017, 23:51 IST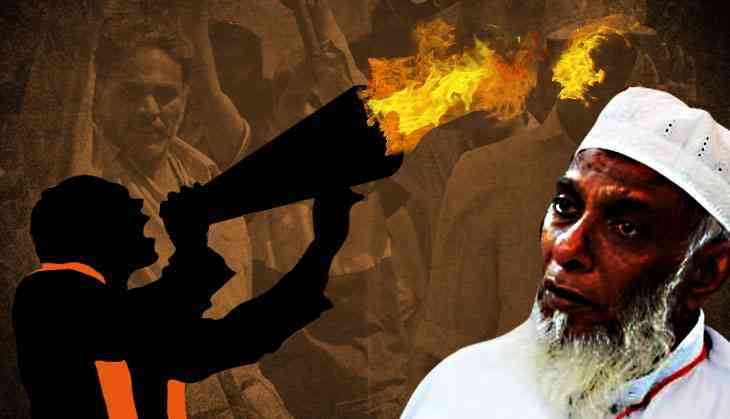 Cornered by a resurgent Congress and a popular Hardik Patel in Gujarat, the Bharatiya Janata Party appears to have gone back to its old tactic of communal polarisation. However it did receive a shot in the arm with Congress leader Mani Shankar Aiyar referring to Prime Minister Narendra Modi as "neech" (lowly).
But it is clear that the main thrust of the party in the run-up to the first phase of polling on 9 December is the communal card. Threee seemingly unconnected events point to this direction.
Modi rakes up Ram Mandir
The party has raised the Ram Mandir issue by targetting Congress leader Kapil Sibal for representing the Sunni Waqf Board's case in the Babri Masjid dispute. Addressing a rally in Dhandhuka on 6 December, the anniversary of the Babri Masjid's demolition, Prime Minister Narendra Modi raked up the Ram Mandir issue and accused Congress leader Kapil Sibal of trying to postpone the hearing in the case till 2019.
"I appeal to the future Congress president (Rahul Gandhi), please make your stand clear on the issue...On the one hand, temples are being visited (by Gandhi) ahead of elections. On the other hand, they are trying to delay hearing of the Ram Janmabhoomi case. The Congress has double standards on the issue," Modi said.
Even in his response to Mani Shankar Aiyar's tasteless comment had communal undertones. Modi said Aiyar comment showed his "Mughlai mindset".
BJP candidate threatens Muslims
BJP candidate from Dabhoi Shailesh Sotta threatened Muslims and said he is here to instill fear in the community.
"Those who raise voice against Hindus will face consequences," he said.
"I am ready to fight for the country I was born in. I will fight for the 90 percent majority. The 10 percent of people must not raise their voice," he said.
According to a channel, Sotta also said that "sporting a beard and a topi must not raise their voice and eyes".
Sotta is facing a tough battle against Congress Patidar leader Siddharth Patel, son of former CM Chimanbhai Patel in Dabhoi. Patidars are around 30% in the constituency and are moving away from the BJP due to the Patidar agitation.
Sotta's comment, therefore, appears an attempt to bring back Patidar votes using the anti-Muslim card.
Even though Dabhoi will vote on December 14, Sotta's comment appears to be aimed at creating a communal polarisation ahead of the polling on 9 December.
Ahmed Patel posters
Mysterious posters surfaced in Bharuch city urging Muslims to vote for the Congress in order to make "Ahmed Patel the Wazir-e-Alam of Gujarat" and the "unity of the community".
Patel says the posters are fake and has accused the BJP of using a divisive agenda to hide its failures.
Putting up fake posters and orchestrating a rumour campaign shows the utter desperation of the BJP. Fearing defeat, do they have to rely on such dirty tricks? I have never ever been a candidate for CM and will never, ever be

— Ahmed Patel (@ahmedpatel) December 7, 2017
The moot issue is that BJP is trying very very hard to divert the narrative from its performance of last 22 years to a divisive agenda. Hence their reliance on lies & propaganda.But people of Gujarat have made up their mind this time

— Ahmed Patel (@ahmedpatel) December 7, 2017
While Patel's charge that the posters have been put up by BJP can't be verified, the posters do seem to be fake.
For one, Wazir-e-Alam as a term makes no sense. Wazir-e-Azam is the term used for Prime Minister while Wazir-e-Aalaa is used for Chief Minister. Wazir-e-Alam would mean minister of the world, which is meaningless in this context.
There clearly seem to be attempts to highlight the Hindu vs Muslim narrative to dilute anger among farmers, Patidars and traders.