Govindacharya accuses Modi govt of helping parties launder money
Catch Team
| Updated on: 11 February 2017, 5:45 IST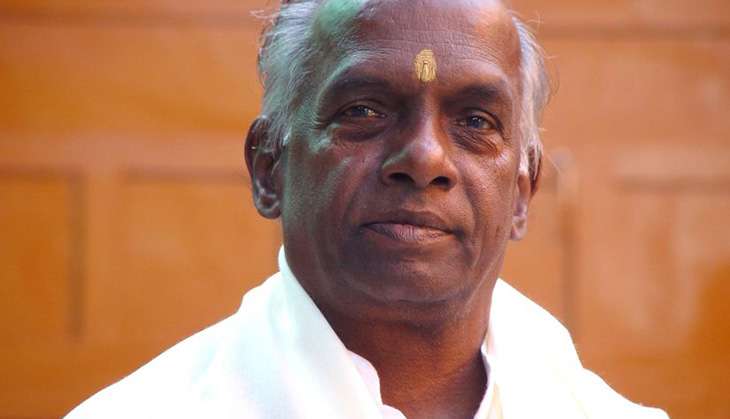 Former RSS leader KN Govindacharya led a delegation to Chief Election Commissioner Nasim Zaidi demanding action against political parties for depositing demonetised currency after 18 November.
Citing a gazette notification by the Ministry of Finance on 15 November wherein cash deposits above Rs. 12.5 lakh in current account(s) of a person on or after 9 November 2016 have to be explained in the statement of financial transaction as per Income Tax Rules, 1962, the delegation demanded that since no exemption has been given to political parties, the Reserve Bank of India should inform the Election Commission (EC) of any such deposits. .
"It is learnt that political parties are depositing huge demonetised currency in their bank accounts, which has also been endorsed by statement made by Revenue Secretary Sh. Hasmukh Adhia on 16 December. As per law applicable to all public, political parties are also duty bound to furnish detailed information in relation to any deposit above Rs. 12.5 lakh," said Govindacharya.
He even requested the EC to issue a circular to RBI and CBDT to take cognisance of all deposits above Rs 12.5 lakh in old currency by political parties on or after 9 November. The delegation demanded that the Income Tax Authorities while checking deposits of old currency by political parties should also verify whether the cash in hand of registered parties for day today expenses does not exceed the average monthly expenses of that particular party during the last financial year.
Accusing political parties to be the root cause of corruption and black money, the delegation claimed that instead of bringing transparency and a change in laws, parties have joined hands to defeat any discussion on the core issue of elimination of black money from the political system.
Praising EC's latest recommendation to ban anonymous donations above Rs 2000, Govindacharya led delegation said that the commission has earned its reputation of being be an "upright" regulatory body which is pushing for a fair electoral process.
Presently, political parties have to furnish details of all donations above Rs 20,000 through cheque, electronic transfer, or cash. Govindacharya went to add that parties must provide details of all such individual donors and if any political party fails to provide such details of cash deposits above Rs 20,000, they should be debarred from getting the tax exemption benefits as per section 13 A of Income Tax Act, 1961.
The delegation also sought investigation against 200 bogus political parties that they believed may be involved in money laundering and hawala transactions. Govindacharya said, "It is only through strict implementation of laws that the menace of black money can be removed from our electoral system wherein the ECI as a regulator is duty bound to make the political parties accountable to the rule of law."
Earlier, Govindacharya had written to Chief Justice of India wherein he sought compensation for all those who have died allegedly due to Prime Minister Narendra Modi's demonetisation drive. He had also asked the chief justice to treat his letter as a PIL against currency ban, which he claimed had deprived the poor of financial security.
"More than 70 persons have died as a result of improper implementation of demonetisation, while others are suffering economically due to horrendous decision of the Centre. There are innumerable poor and marginalised people who have been deprived of their financial security but do not have the resources to file a formal petition before Supreme Court," he wrote in the letter. Comparing the situation to "financial emergency under Article 360 of the Constitution wherein the central government has failed to honour its guarantee".
"Your Honour may initiate a suo motu public interest litigation to protect the fundamental rights guaranteed under Article 21 of thousands of persons across country, for which the Hon'ble Supreme Court is duty bound under Article 32 of the Constitution. Cash crunch has had an adverse impact on agriculture, marriages and medical treatments thus making a joke of the fundamental right under Article 21. Value of the currency is a matter of national dignity but non-availability of the same has reduced it to a national shame. Deaths of people standing in ATM lines, and forced to commit suicide in rural areas is because their hard earned money is of no value," he wrote.
Govindacharya had even sent a legal notice to the central government for breaching RBI's autonomy. He had also sent legal notices to RBI Governor Urjit Patel and Economic Affairs Secretary Shaktikanta Das saying, "Government had issued a notification after recommendation of the Central Board of RBI mandating demonetisation."
The former RSS ideologue had been extremely critical of the entire demonetisation drive, which he claimed was yet another election jumla by the prime minister and would weed out only 3% of the black money.