Goa sees record 83% voter turnout, but pink theme irks women's groups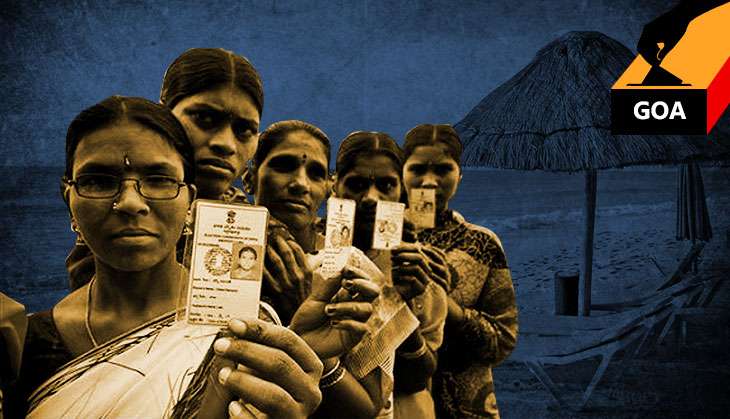 Elections to the Goa state assembly took place on 4 February with a record turnout of 83%, according to provisional figures. The turnout in the last polls held in 2012 was around 81%.
The election will seal the fate of the 40 members of the Goa assembly, which is currently led by the BJP with 21 seats. New entrant Aam Aadmi Party has contested 39 seats, while the election is a moment of reckoning for the Congress, which decided against forming a pre-poll coalition.
There are 250 candidates in the fray, of whom 19 are women.
Also Read: Goa polls: With Congress & BJP struggling, MGP's fortunes are on the rise
In fact, women empowerment has been the unlikely highlight of the electoral process. The state election office took several measures to encourage women to come out and vote, some of which have not gone down well with women's groups.
One polling booth in each of the 40 constituencies was designated as a "pink polling station". Pink teddy bears were given out to first-time women voters who were registered at these stations.
The pink stations were decorated with baby-pink colour balloons, with some polling stations also draped in pink cloth. Women polling agents wore pink, and women voters were also asked to turn up wearing the colour.
Many women's groups are not impressed, though. Chitrangi, a women's collective, had submitted a representation to Goa Chief Electoral Officer Kunal, objecting to the stereotyping implicit in the pink decor. They also requested that first-time male voters also be given a gift.
This is likely why the pink teddies were given along with pens, and pens alone were given to male voters. The officer also assured that in the next elections, pens would be given to all first-time voters.
"On an average, pink polling stations recorded 2-5% more voting than the constituency average. Our appeal has worked. Women polling officers at these booths showed that they are no less sturdier than the men," the chief electoral Officer told the press after polling was done.
"It is a good initiative but I wish they had given something more useful, like a notebook. Many girls my age don't want teddies," a 20-year old voter who is a computer science engineering student, said outside the pink polling booth in the state capital Panaji.
Also Read: Goa polls look rocky for BJP as it ends long alliance with MGP
"The election commission has clearly not internalised the idea of women empowerment. Purple is the actual colour of feminism. Pink only reinforces stereotypes. They could have given books that explain women their rights, being first-time voters they are young. Giving pink teddies only trivialises the issue," said Sabina Martins, founder of Bailancho Saad, a three decades-old women's collective in Goa.
"Yes, women are more educated but in terms of social restrictions we aren't better than any other state. The 'tourist state' picture of Goa does not reveal this," Martins added.
Goa has more female than male voters, and female literacy (82% in 2011) is higher than most states in India. Yet, there are few women MLAs or election candidates.
The only woman chief minister of Goa was Shashikala Kakodkar, who succeeded her father-in-law Dayanand Bandodkar, Goa's first chief minister, after he passed away in 1967.
In the 2017 election, only 19 of the 250 candidates are women - nearly half of these are independent candidates. Fewer are in winning positions in their constituencies. Out of the 40 seats, 29 have no women contestants.
The ruling BJP has nominated only one woman, outgoing minister Alina Saldanha, who had replaced her husband, the fishermen leader Matanhy Saldanha, after he passed away soon after winning the last polls in 2012.
The Congress has nominated three, including the only other sitting woman MLA in Goa, Jennifer Monserrate, who had won from her husband Babush Monserrate's stronghold of Taleigao after he contested from the neighbouring seat in the 2012 polls.
AAP has nominated five women, the highest among all parties.
Also Read: Goa Assembly polls 2017: The hot seats, the names you need to know & the numbers